Who doesn't like to vibe to Eminem's raps? He's a legendary rapper with impactful lyrics. However, a better moment is when WWE Legend Hulk Hogan vibed along to Without Me on karaoke night.
The Hulkster was seen with a group of karaoke night enthusiasts at Hogan's Beach Shop. While a gentleman showed off his rapping skills with Eminem's Without Me, Hogan sat on a high bar chair and had a grand time. He did some moves, and the crowd enjoyed every bit of the evening.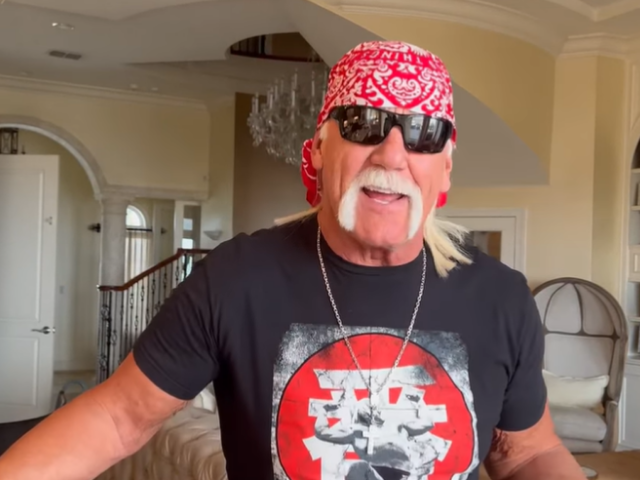 He even saluted and fist-bumped the man after he was done, and he did deserve one. It's not easy to rap along to Eminem's lyrics, considering his pace. Hulk Hogan knows that, and he definitely showers appreciation where it's most deserved.
Additionally, Hogan's friend, and former manager, Jimmy Hart, was present as well. He sat beside Hulk Hogan and worked his mic skills to hype the crowd and keep the energy flowing! It was a good day for everyone present.
Hulk Hogan and Jimmy Hart have been friends since their WWE days
The Hulkster met Hart in Memphis first, but finally, they met in New York. At that point, Hogan was a babyface and Hart only managed heels. Therefore, he didn't immediately jump to managing him.
Nevertheless, Hulk and Jimmy bonded over different things, such as their wrestling album, little parties, and others. As time moved on, The Hulkster wanted to have Hart with him everywhere. They would usually talk about ideas and try to make them better.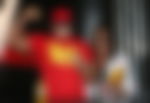 Their friendship withstood the test of time, and they remain good friends. One of the people who were in constant touch with Hogan when his health degraded is Jimmy Hart. In fact, he was often the one to update the fans about Hogan's health and his recovery process.
Over the years, Hart and Hogan have worked together and grown together. While all WWE Legends have a certain level of mutual respect for one another, only a few have remained extremely good friends.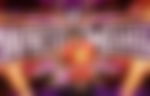 It's good to know that Hulk Hogan and Jimmy Hart have each other's back!