The WWE Universe has showered their love for Randy Orton on his 20th anniversary in the company. On the previous edition of Monday Night Raw, WWE announced a #OrtonWeek on the occasion of twenty marvelous years of Randy Orton in the company.
Today, 'The Billion Dollar Princess' Stephanie McMahon expressed her gratitude towards The Viper for his two-decade career. Stephanie McMahon and The Apex Predator of WWE shared a rivalry back in the days.
Despite the storyline on WWE television, Stephanie McMahon had Orton's back since his early wrestling days. 'The Game' Triple H and Stephanie McMahon always believed in young Orton and gave him a push to climb the ladder of success.
What did Stephanie McMahon had to say on 20th anniversary of Randy Orton?
The Billion Dollar Princess took to the internet and shared a throwback picture of herself with Orton from 2004. Also, on the occasion of Randy Orton's 20th anniversary, Stephanie McMahon wrote a heartwarming note for The Viper.
She wrote, "From the youngest World Heavyweight Champion in @WWE history to now. Not many more can say they have had such a storied career and are still at the top of their game. Congratulations on an incredible 20 years, @RandyOrton!"
Stephanie McMahon shared a picture from Orton's early days when he held the gold title for the first time at SummerSlam 2004. Billion Dollar Princess could not believe The Apex Predator had come a long way since his first victory to become a World Champion. Orton looked pretty emotional in the picture, while Billion Dollar Princess comforted him.
When did The Viper become the World Champion for the first time?
The Apex Predator squared off against late Chris Benoit at SummerSlam 2004. This night was the biggest in the history of WWE because Orton was pushed as 'Chosen One' for the World title. So, the question was, will Randy Orton become the youngest World Heavyweight Champion of all time?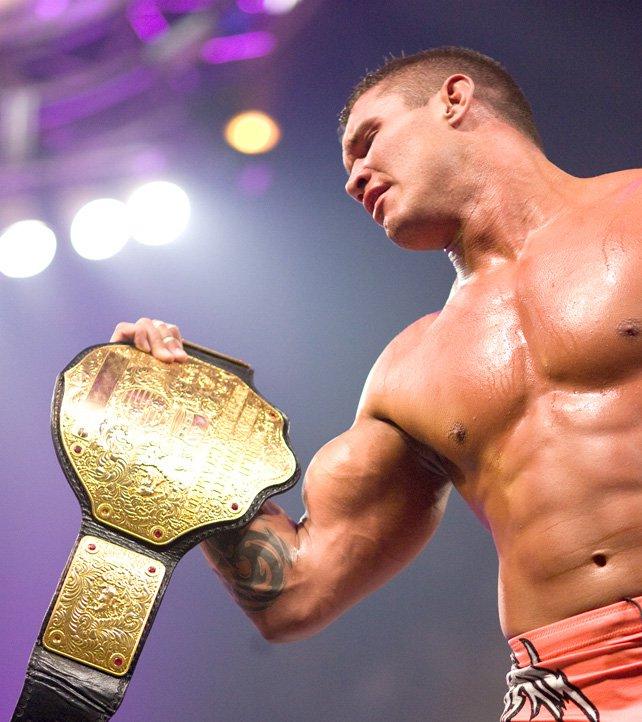 The answer is yes! The Viper showed the WWE Universe why he was the 'Chosen One' by the company. Benoit attempted a "Crippler Crossface" maneuver on young Orton towards the end of the match.
However, Randy Orton escaped and performed the most three-letter destructive finisher, "RKO," on Chris Benoit.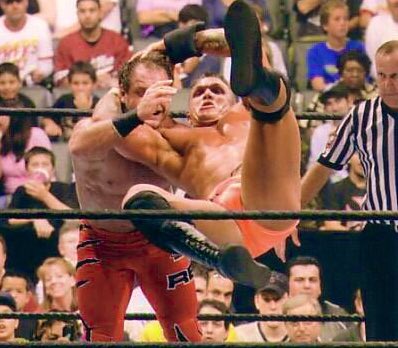 After defeating Benoit via pinfall, Orton became the youngest World Heavyweight Champion in WWE history. The Legend Killer had an emotional outburst when he met Stephanie McMahon backstage at SummerSlam in 2004. This is where the picture was taken when Orton was seen crying, and Billion Dollar Princess told him to enjoy the happy tears.
Since his first World Championship, Randy Orton won the World title for 14-times over the next 20 years. 'The Billion Dollar Princess' Stephanie McMahon truly appreciated Orton's accolades