Brock Lesnar is known for his Beast demeanor and has been at the top of the WWE for a long time. He inks multiple tattoos on his body to carry his persona with him.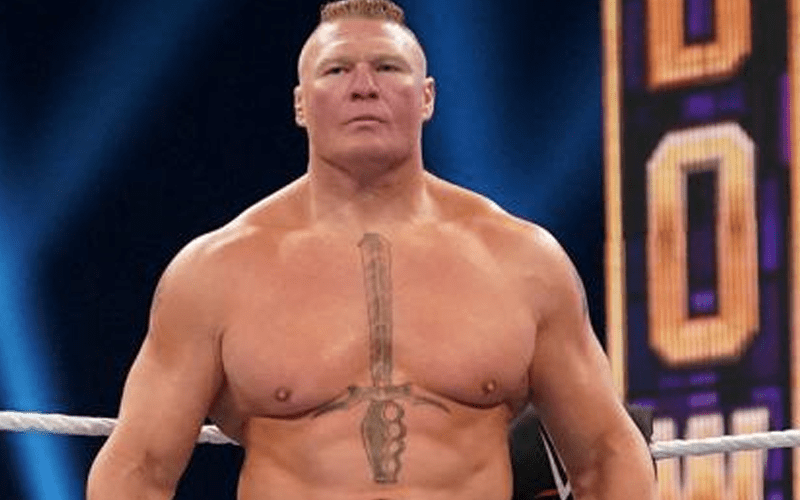 The most notable of his tattoos is the Sword tattoo on his chest. Lesnar, like Conor McGregor, has a different and unique tattoo on his chest. In his book, Death Clutch: My Story of Determination, Domination, and Survival, the former Universal Champion discussed his Sword tattoo.
He pursued a career in the NFL after leaving the WWE. However, he suffered an injury, which led to shattering his hopes of playing in the NFL. Moreover, when he requested his contract, Vince McMahon said he didn't want him back in the promotion.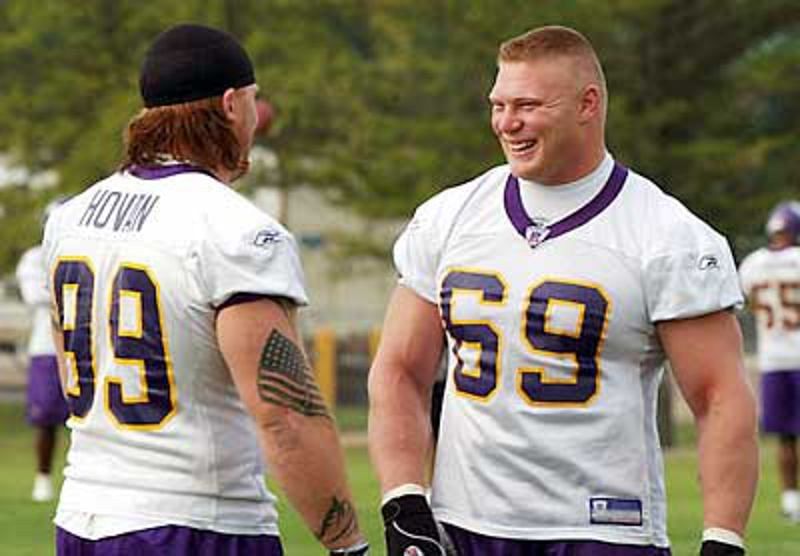 Brock Lesnar was depressed and on the verge of being broke. Lesnar then went to a tattoo parlor near a biker bar in Phoenix and chose to get a tattoo.
Lesnar stated, "I felt like life was holding a sword right up against my throat, so I went under the ink gun because I never wanted to forget exactly how I felt at that time."
"The tattoo on my chest has so much meaning to me. In some ways, it's funny, because the period of my life that I'm talking about is a time I so want to forget. But I know I can use this memory as motivation."
Other Tattoos of Brock Lesnar
On his back, the WWE champion features a big demonic skull and fists grasping pointy things.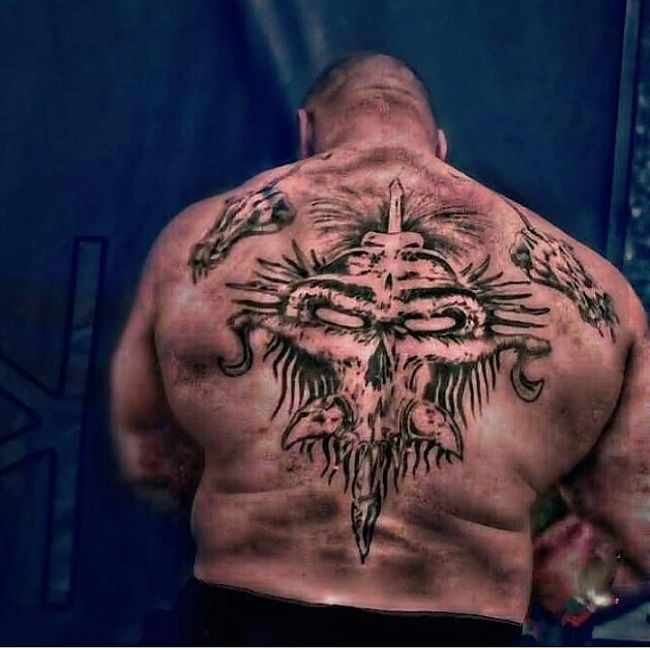 He has never revealed the significance of the tattoo, however; it aligns with his beast persona since his character can be demonic, fierce, and almost ruthless at times. He's well-known for this, both in the wrestling ring and the UFC Octagon.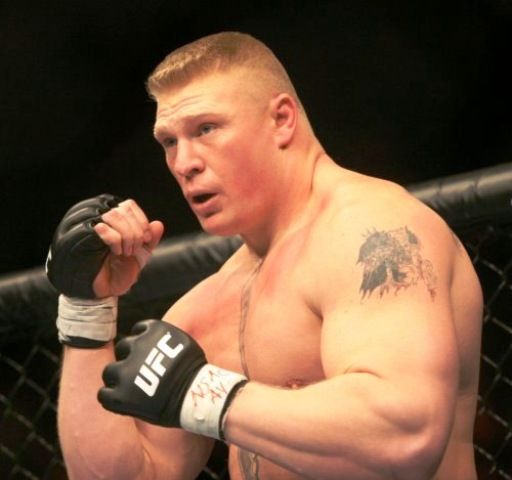 In addition, Lesnar has also a tattoo of Yautja from the blockbuster film Predator on his left shoulder.
Which of Lesnar's tattoos is your favorite? Let us know in the comments below.