The Olympic Gold Medalist and the upcoming WWE Superstar cannot stop singing praises of the brand new Brock Lesnar. In addition, WWE Champion Brock Lesnar is like a teacher to this Olympic Gold Medalist.
Brock Lesnar took him under his wing at the University of Minnesota Wrestling. During a recent interview with Ariel Helwani of The MMA Hour, Lesnar's apprentice spoke about his new Viking look on television.
Brock Lesnar returned to the 2021 SummerSlam pay-per-view to humble Universal Championship Roman Reigns. Since his return, the WWE Universe has witnessed a new avatar of The Beast Incarnate
The Beast Incarnate has also refashioned his TV look, as he wears a flannel shirt, cowboy boots, and a hat on his head, just like a farm boy!
What does the Olympic Gold Medalist think of Brock Lesnar and his new Viking look?
The upcoming WWE Superstar had high words for Lesnar's new persona, and he is none other than Gable Steveson. On The MMA Hour podcast, Olympic Gold Medalist Gable Steveson was asked his thoughts on the baby face (good guy) Cowboy Brock.
"I love every second of it; he's bringing a new personality to the world that nobody has seen. If you know Brock behind the scenes, he's always a cool dude, he's funny, he talks so much. But TV persona has been a lot different lately. And I think it's cool for people to see that's how he really is, and he's putting it out to the world," Gable Steveson replied.
Brock Lesnar looks like a Viking with an evil smile on his face and a full-grown beard with long hair in a braid. The Beast now cuts his own promos, makes knock-knock jokes and enters the ring with a broad smile.
Gable Stevenson on Paul Heyman's being a brilliant manager!
Before Brock returned to the WWE last year, he had Paul Heyman by his side as his spokesperson. But now Brock Lesnar has a charming character on television, and he doesn't need Paul Heyman to do his job. On that note, the host Ariel Helwani also wanted to know Gable Stevenson's take on Paul Heyman helping him.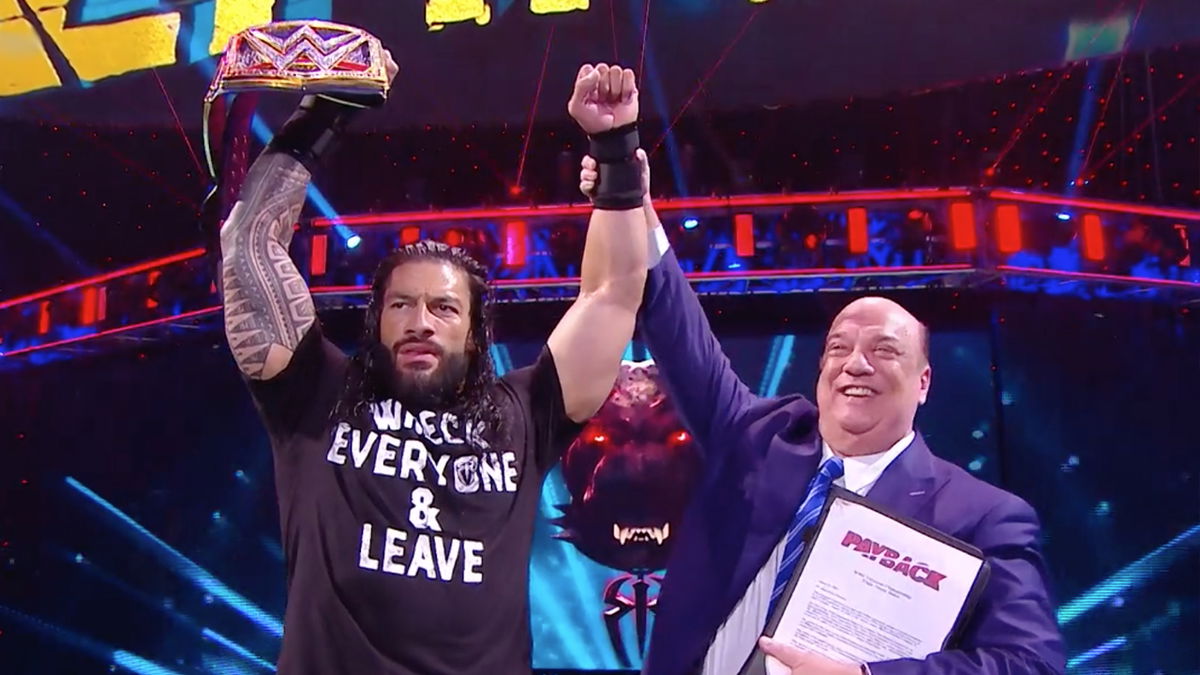 Stevenson responded, "Heyman is a wizard. There were times when he would tell me certain things to spin to make an attraction bigger than it should be. He's just so smart; he's literally a genius at what he does. If you see him with Brock or Roman Reigns, he's just perfect like his character."
The Olympic Gold Medalist Stevenson is yet to make his WWE debut. But he has gained a lot of knowledge with the help of Brock Lesnar and Paul Heyman. Only time will if Stevenson will follow Lesnar's step to do wonders in the WWE.