Further, he has headlined WrestleMania multiple times, and he still remains one of the biggest draws in WWE. He is also a former UFC Heavyweight Champion and has conquered the world of combat sports.
Lesnar is a megastar in the wrestling industry and he knows it. Lesnar is as fierce outside the ring as he is outside it and never minces his words.
One such instance happened when Brock shared his experience with a certain hospital in Canada where he was a patient.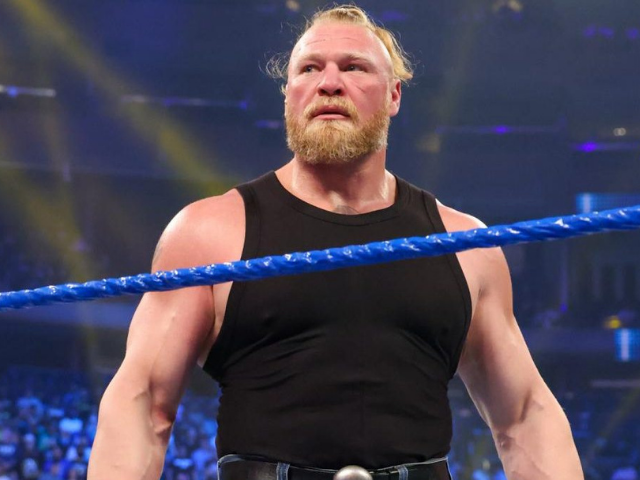 Brock gave a candid interview to ESPN Sports Center where he described his battle with diverticulosis. Lesnar was facing health issues at the time, which got incredibly worse on a trip to Canada.
However, he had no kind words to say for the hospital in Canada that treated him. He called his experience at the hospital the lowest part of the whole ordeal.
Lesnar said, "They couldn't do nothing for me," Brock added. "It was like I was in a third world country" (h/t FirstSportz)
The Beast' said that he felt that they were unequipped to help him and he wanted to get out of there as soon as possible. However, Lesnar made sure there are no sour grapes between him and Canada, as he subsequently stated that he loves the country.
He also said that he owns land in the country, but he did not like his experience at this particular facility. Brock said he preferred the United States' healthcare system much more.
However hard it is to believe with his impermeable Beast persona, Brock Lesnar has faced his share of health issues. Lesnar is a private man and does not usually reveal anything regarding his personal health and life. However, at times he has spoken about his fight with diverticulosis, which nearly ended his life.
He has also candidly spoken many times about his Vicodin addiction during his early wrestling years, which led to a lot of health problems. Lesnar took time away from WWE to improve his life and then returned once again to conquer the squared circle.
However, that is all in the past, as The Beast looks better than ever. Much like most of his opponents, he defeated all the diseases he faced and remains as the reigning, defending, and undisputed WWE Champion.