The Beast Incarnate' Brock Lesnar surprised the world as he won the WWE Championship on tonight's Elimination Chamber PPV in Jeddah, Saudi Arabia.
This is Lesnar's 10th World Championship, and it looks like wrestling in Saudi Arabia has really helped him gain some luck. Lesnar has a rich history when it comes to wrestling in Saudi Arabia.
Eventually, Riyadh, Saudi Arabia at the Crown Jewel PPV was the first time when Lesnar wrestled his first match in 2021, after taking a hiatus after WrestleMania 37.
What happened to Brock Lesnar after Crown Jewel?
Brock Lesnar lost his bout against Roman Reigns at the Crown Jewel PPV, which was held in Saudi Arabia, Riyadh.
Things turned pretty bright after 'The Beast' lost his match against Roman Reigns for the Universal Champion. He continued his rivalry with Reigns over the next few weeks. However, after Reigns withdrew from the Day 1 PPV, Lesnar surprisingly won the WWE Championship.
The Beast' kept the championship around his waist and started a feud with the former WWE Champion, Bobby Lashley. Eventually, the two heavyweights of WWE met at the Royal Rumble PPV, but during that match, Paul Heyman double-crossed Lesnar and sided with Reigns, as The Head of the Table cost Lesnar his title match.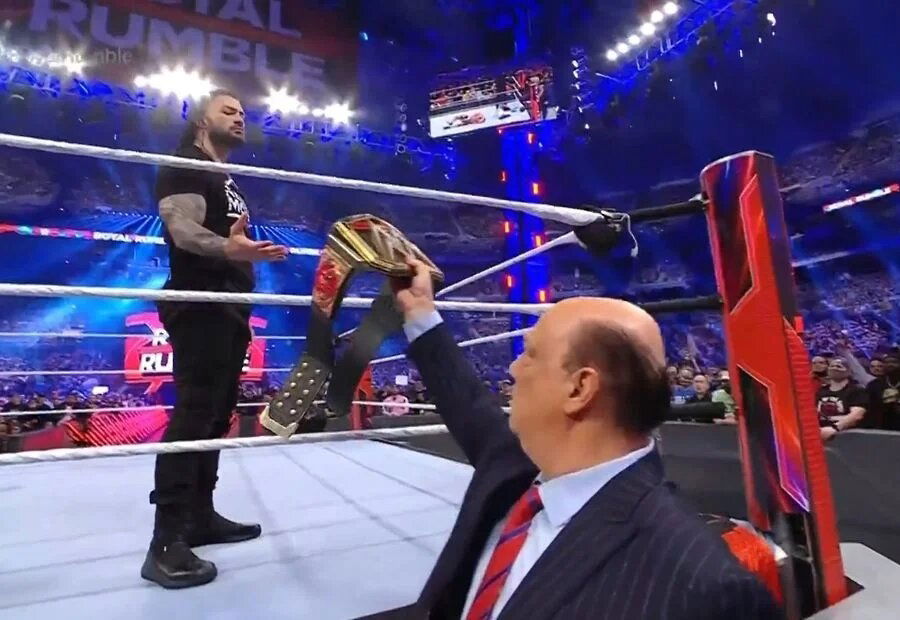 However, after losing his WWE Championship to Lashley at the Rumble PPV, Brock Lesnar surprised the WWE Universe when he entered the men's Royal Rumble match as the last entrant, and eventually, won the Rumble.
Eventually, 'The Beast' entered the Elimination Chamber for the first time in Jeddah, Saudi Arabia. Lesnar's bright luck continued as he again won the WWE Championship after he won the Chamber match in dominant fashion.
For now, Roman Reigns alongside Paul Heyman and Brock Lesnar will meet at the WrestleMania 38 PPV.
Who Brock Lesnar hung out with in Saudi Arabia?
Before the Elimination Chamber, the WWE staff traveled to Saudi Arabia for the Crown Jewel PPV in October. Naturally, Brock Lesnar was also present there.
However, he had some time to kill before the event night, so he decided to spend time with one of his WWE associates. 'The Beast' was spotted in a restaurant having a nice time with SmackDown superstar Baron Corbin, aka Happy Corbin.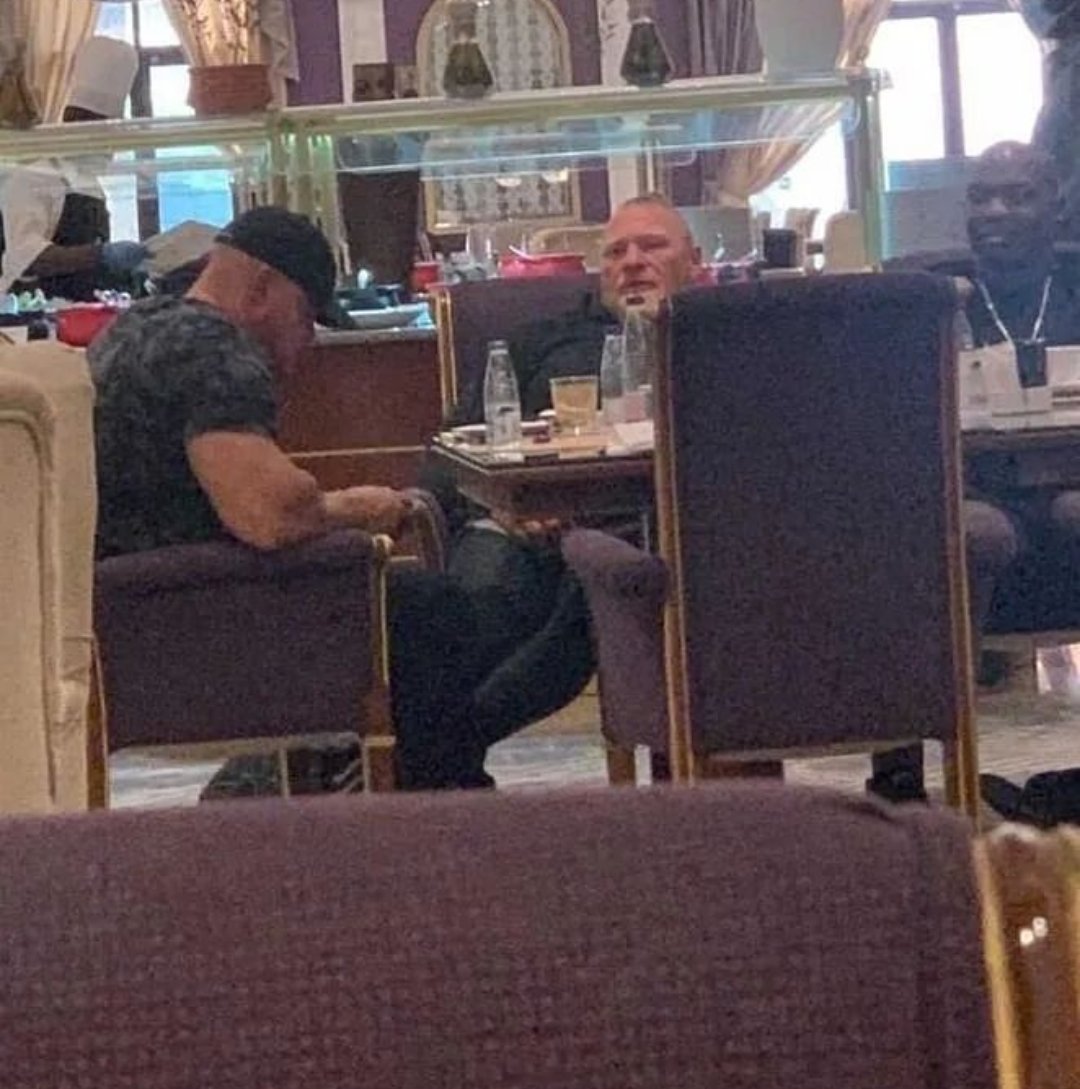 It seems like lately, Saudi Arabia has brought a bit of luck to Lesnar's current run in WWE. Speaking of his current run, the fans think that this Brock Lesnar is far more superior to the Lesnar of the past.
The fans are ecstatic to see Lesnar vs Reigns at 'The Showcase of Immortals'. However, it is still unclear whether the two of them will put their title on the line.