ADVERTISEMENT
Article continues below this ad
The Beast Incarnate has entertained the WWE Universe, and he has always been a big draw for the company. Vince McMahon and Brock Lesnar also share a special bond and have mutual respect for each other.
ADVERTISEMENT
Article continues below this ad
So, given Lesnar's time with Mr.McMahon's company, can we imagine The Beast in any other wrestling promotion?
For whom would Brock Lesnar leave the WWE to have a dream match?
In February 2022, top AEW Star Wardlow spoke about his dream match against The Beast. Wardlow was invited on the Battleground podcast, where he recalled his time being a fan of Brock Lesnar during his early pro-wrestling days.
Yet once again, in a recent interview with Steve Fall of NBC Sports Boston, Wardlow extended his invite to Cowboy Brock for a match in AEW. Speaking about dream matches, Wardlow reiterated his desire to face The Beast.
"I invite Brock Lesnar over to AEW anytime he wants. That's up there on the dream list," Wardlow stated.
The AEW Star seems to have an open invite to Brock Lesnar. According to Wardlow, he would want to lock horns with WWE Champion and also claimed that Lesnar can visit AEW whenever he wants.
Other professional wrestlers that Wardlow would want to face once in his life!
When Wardlow spoke about facing Lesnar someday, he also added a few other names to the list of dream matches. Notably, most of Wardlow's dream matches come from the AEW roster.
Wardlow continued, "My dreams in AEW, Kenny Omega is at the top, Andrade [El Idolo], PAC, I think those are the top three. In my opinion, those are three of the best wrestlers in the world."
AEW Star Wardlow is currently involved in a feud with his former leader of The Pinnacle, Maxwell Jacob Friedman (MJF). In addition, The Beast Incarnate is on the top of the list of wrestlers that Wardlow wants to face. The Beast Incarnate would have to leave the WWE if he wants to have a dream match against Wardlow.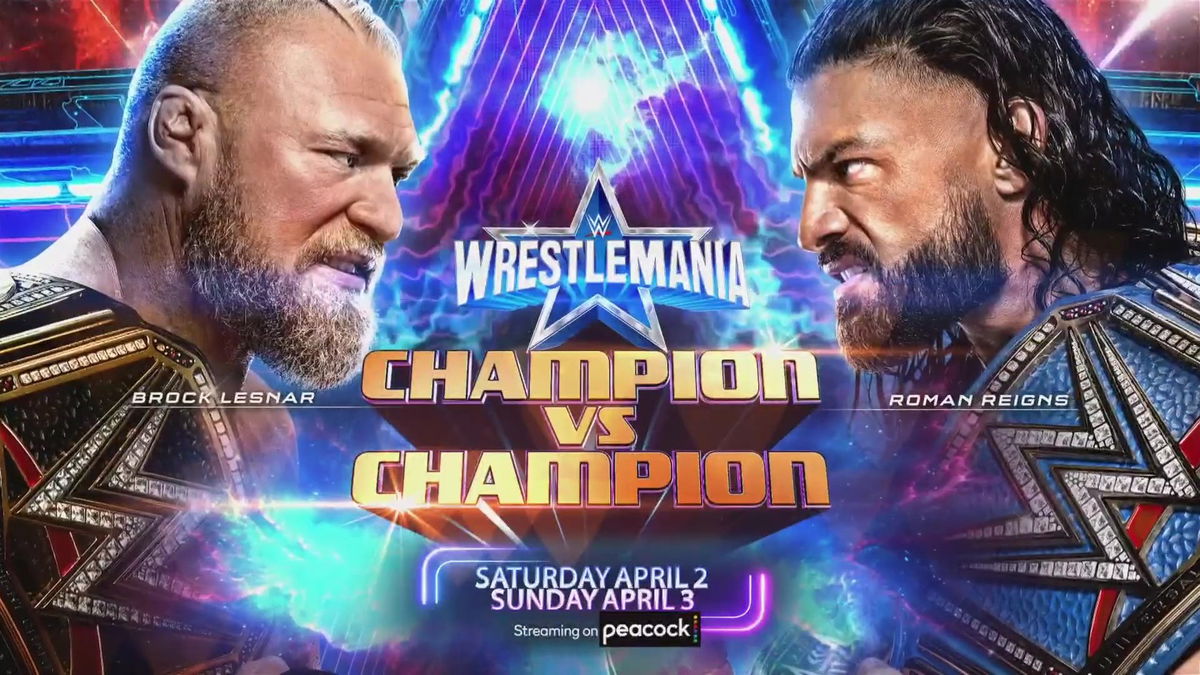 ADVERTISEMENT
Article continues below this ad
But for now, the WWE Champion Brock Lesnar will face The Tribal Chief Roman Reigns at The Stupendous WrestleMania 38. They will collide in the Biggest Match of All Time in a title Unification match on the closing night of April 3rd, 2022.
Vince McMahon and the company have given everything to Lesnar to reach where he is right now. Therefore, it is highly impossible that Lesnar would leave his parent company to join a rival company.
ADVERTISEMENT
Article continues below this ad
Can we expect Brock Lesnar to open the forbidden door to shake hands with the rival company All Elite Wrestling (AEW)?