Brock Lesnar is a WWE veteran. He made his WWE television debut back in 2002. And he still going strong. Not only is he competing against young WWE superstars, but he is also winning titles.
Over the years, Lesnar has brought destruction in the ring. But behind the Beast, there is a caring individual who is willing to help the young WWE superstars.
During a recent Q&A with Newsday, Brock Lesnar was asked if he is willing to guide and mentor the young WWE superstars.
Addressing this question, the WWE Champion said, "I have. Over the years, if there's somebody that catches my eye and if I happen to perceive something that I like, or don't like, I will approach some talent."
"It's not that I don't put myself out there to be approachable in the arena. It's just kind of who I am," Lesnar added. With the experience he has got, there is a lot that these young WWE superstars can learn from the Beast Incarnate.
Why will Brock Lesnar be a good mentor for these young WWE superstars?
Brock Lesnar is one guy that these young WWE superstars should look up to. From growing up on a farm to main eventing WrestleMania, Lesnar has come a long way in his life.
Despite his early life struggles, his hard work and determination paved the way for him to the pinnacle of WWE. Not just in WWE, Lesnar has also competed in the UFC and even became the UFC Heavyweight Champion once.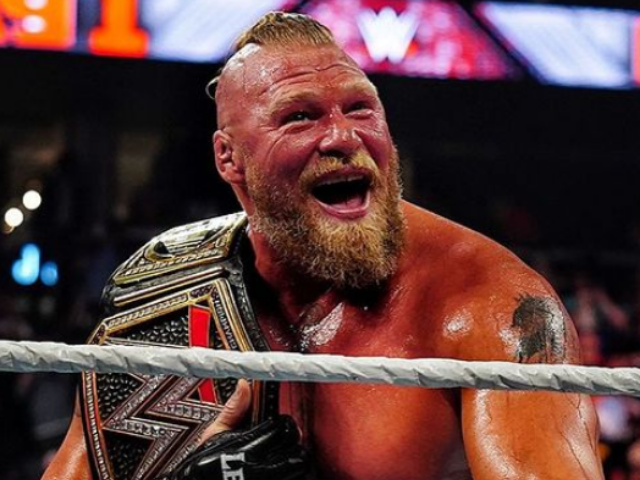 In 2002, he defeated The Rock to become the youngest WWE Champion in history. And that record is still to be broken. He competed against some of the biggest names in WWE and got the better of them.
After having early success in WWE, Lesnar left the company to pursue a career in football in 2004. He impressed everyone with his performance at the NFL Combine. But unfortunately, he could not make it big in football after suffering an accident following the NFL Combine.
But that did not stop Brock Lesnar from becoming the global star he is today. He is really an inspiration for several young WWE superstars who want to become the next big thing in WWE.