When WWE announced the signing of Harland (Parker Boudreaux) in 2021, fans quickly referred him to as Brock Lesnar from his younger days. The resemblance is certainly uncanny, and the WWE Universe has followed him closely.
Recently, the former University of Central Florida football player shared wonderful news about his personal life. He revealed to the world that he tied the knot with his long-time girlfriend, Isabella Guerrero.
After his wedding, the chef from The Bulk Pastry, who baked the cake for Harland and Isabella's wedding, shared a post on Instagram. She wrote a wonderful message to the couple and stated that she was glad to prepare their cake.
The caption was, "What a fun week full of occasion cakes! A first birthday for a sweet little girl…. an engagement 💍 cake…. and even a wedding 💒 cake!!
And if any of you are wrestling fans, you may recognize the groom for the wedding cake…. thank you @harlandwwe for trusting me with your special day, and also letting me geek out a little with a photo op 😂😂 he is such s gentle giant, don't let the stare and tats fool you, although I don't think I'd get in the ring with him 😮
Need a special occasion cake, we can help! Minnie birthday cake is full sugar with lemon curd filling, engagement cake is a Keto vanilla cake, and the wedding cake is a vegan strawberry shortcake!
#wwe #harlandwwe #parkerboudreax #vegancakes #disneycakes #engagementcakes #wintergardenbaker #supportsmallbusiness #ketocakes #ketodisney #orlandovegans #thebulkpantry #officialdowntownwintergarden"
The flower and tree-themed wedding cake had Mr. and Mrs. tag on it. Its design was similar to the art designs Isabelle Guerrero makes and shares on her social media.
The wedding day was perfect for Gen Z Brock Lesnar. Harland and Isabella were together for three long years and had gotten engaged in February 2021.
Will WWE book Brock Lesnar vs Harland in near future?
Fans often compare Harland to Brock Lesnar because of the similarities in their physique. Harland, who has been in NXT since his debut last year, had some decent feuds with The Brain Kendrick and Tomasso Ciampa.
While there is no plan to move Harland to the main roster, Brock Lesnar's active status can push the powers that be to let him make the jump. To check the crowd reactions, WWE can just show a face-off between them at next year's Royal Rumble.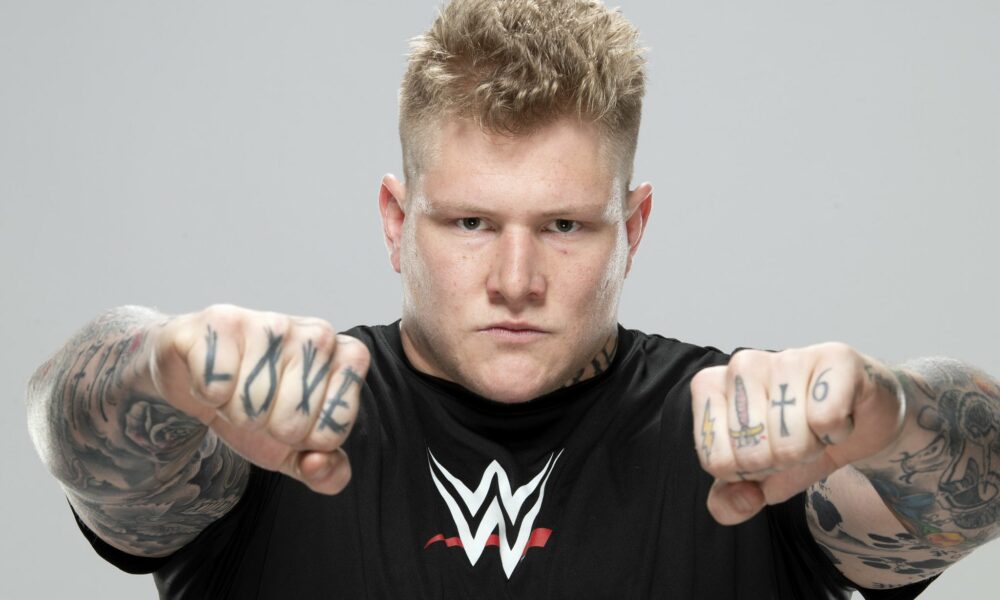 The feud between 'The Beast Incarnate' Brock Lesnar and Gen Z Brock Lesnar will be a sight to see.
What do you think? Will WWE book Harland vs Brock Lesnar in near future? Let us know your thoughts in the comments.