Today, Dwayne Johnson's mom Ata Johnson attended the WrestleMania in the front row behind the commentary. Amongst the 50,000+ crowd, Ata Johnson was spotted on the camera during Cody Rhodes vs. Seth Rollins. This is a massive hint about a potential return of The Rock at WrestleMania 38.
Who else was there with Dwayne 'The Rock' Johnson's mother?
Usually, when we look at The Rock's social media, he is often seen with his mother, visiting places. But today, at AT&T Stadium in Dallas, Texas, Johnson's mom was seen when The Drip God power bombed The American Nightmare through the announce table. Tim Jarrel of PWUnlimited took to Twitter to share a picture of Ata Johnson being in the crowd.
In the picture, any other member of the Johnson family did not accompany her. Just like other wrestling fans, even The Rock's mother was amazed when Rhodes was a victim of Rollins' powerbomb in his first match in the WWE since 2016.
The American Nightmare Cody Rhodes made his return to the first night of Mania against Seth Rollins. We can expect the same about Dwayne Johnson.
However, Vince McMahon welcomed Cody Rhodes as a mystery opponent against Seth "Freakin" Rollins. The wrestling fans expected that Vince McMahon would choose The Rock as a mystery opponent for Rollins until it happened.
The WWE Universe was also under the imagination that Dwayne Johnson would come back to the company to square off with Stone Cold Steve Austin. The Texas Rattlesnake retired from the WWE at WrestleMania 19. It was The Brahma Bull who retired Steve Austin 19 years ago.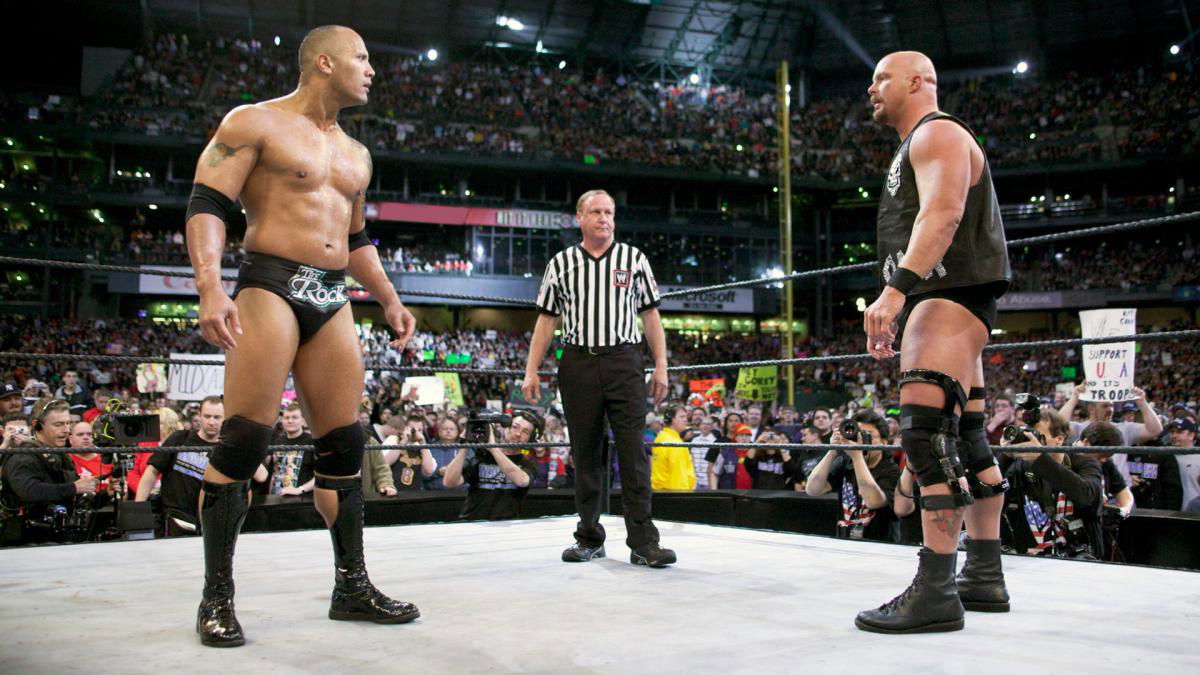 So naturally, fans expected the iconic duo could re-ignite their rivalry for one last time during The KO Show at WrestleMania 38. But now, we can strike off two possibilities of Johnson's return at night, one of Mania.
Will The Great One humble his cousin or his former rival?
Let's not forget the Tribal Chief, Roman Reigns. Dwayne Johnson and Roman Reigns belong to the same Samoan family. The Tribal Chief teased his cousin's return to the company at the WWE Live Event held in Madison Square Garden. Roman Reigns busted Brock Lesnar with steel steps and hit him with a 'Rock's Bottom' maneuver in front of the New York crowd.
Only a few hours are left for the ultimate night of The Stupendous WrestleMania 38. Roman Reigns and Brock Lesnar will collide in the Winner Takes All Unification Match.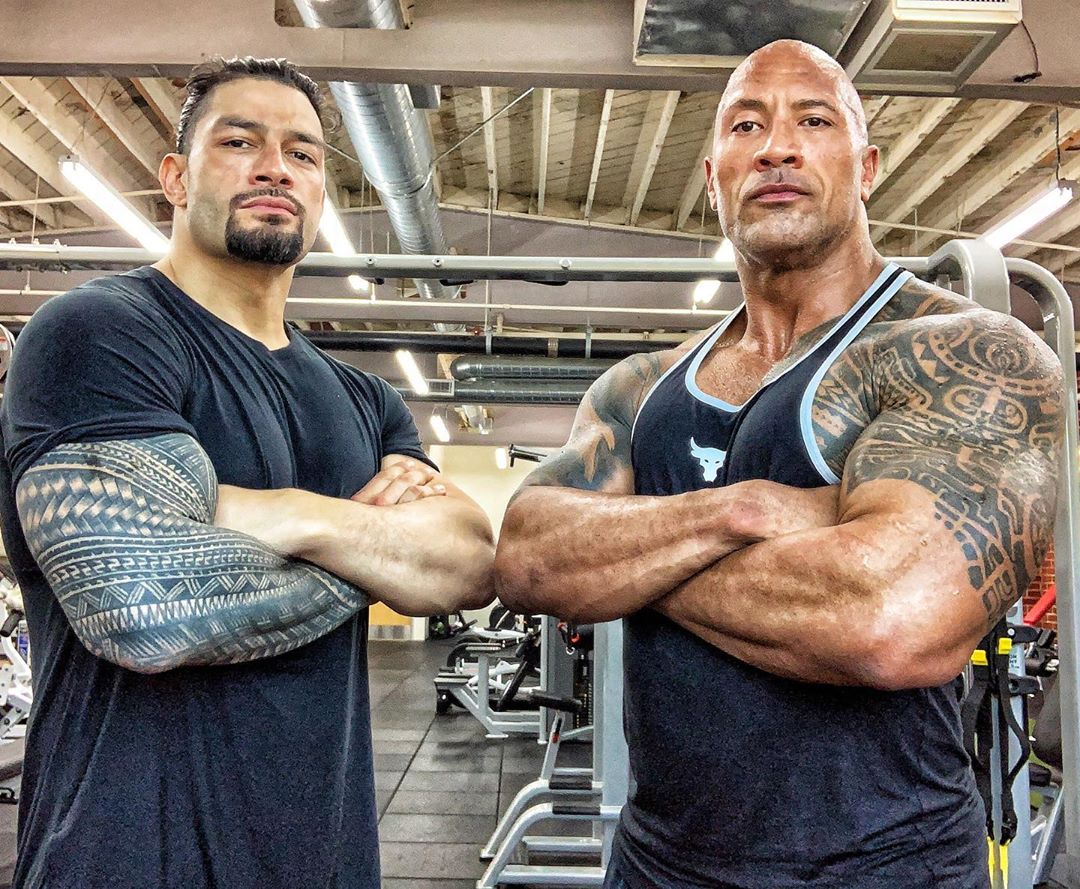 This match plays a perfect setup for The Rock to make his return at the Grandest Stage of them All. The Great One can either humble his cousin Reigns, or he can start a feud with his former rival Brock Lesnar.
Johnson's mother appearing at WrestleMania 38 throws away multiple speculations about The Rock's return. However, nothing has been confirmed yet. So, will the Most Electrifying Man in Sports Entertainment appear at The Most Stupendous WrestleMania 38?