Paul Levesque, aka Triple H, has played a significant part in the WrestleMania 38 weekend. Even though he announced his retirement from the in-ring competition a few days ago, Triple H still plays a vital role in the company.
'The Game' Triple H is the WWE Executive Vice President of Global Talent Strategy & Development. So, naturally, many WWE Superstars had trained with Triple H when they were part of his brainchild NXT.
One of those WWE Superstars is a former Raw Women's Champion. The Game took her under his wing and pushed her to the main roster. The former Raw Women's Champion is none other than Rhea Ripley.
How did Rhea Ripley react when she saw Triple H after a year?
The Nightmare Rhea Ripley recently saw Triple H at WrestleMania backstage after he returned after almost a year. Rhea Ripley spoke to Nick Hausman of Wrestling Inc. and revealed that she became emotional after seeing The Game sound and safe.
Rhea Ripley said, "Man, I love him, I do. It's so nice to see him back; we got to see him last night. And just seeing him walk in the door bring tears to my eyes. He's been through a lot and to know that he has is so saddening to me. But I'm so happy that he's doing so much better because honestly, I wouldn't be here if it wasn't for him."
It overwhelmed Rhea Ripley when she saw Triple H for the first time since August last year. The Nightmare Ripley had tears in her eyes when she saw The Game.
She claims that without Triple H, there wouldn't be any Rhea Ripley. Paul Levesque had a significant impact on Rhea's wrestling career.
What was the reason that The Nightmare Rhea started wrestling?
According to the Raw Women's Champion, The Game always supported her in the NXT brand when she was with him. Rhea Ripley pursued her wrestling career because The Game inspired her when she was young.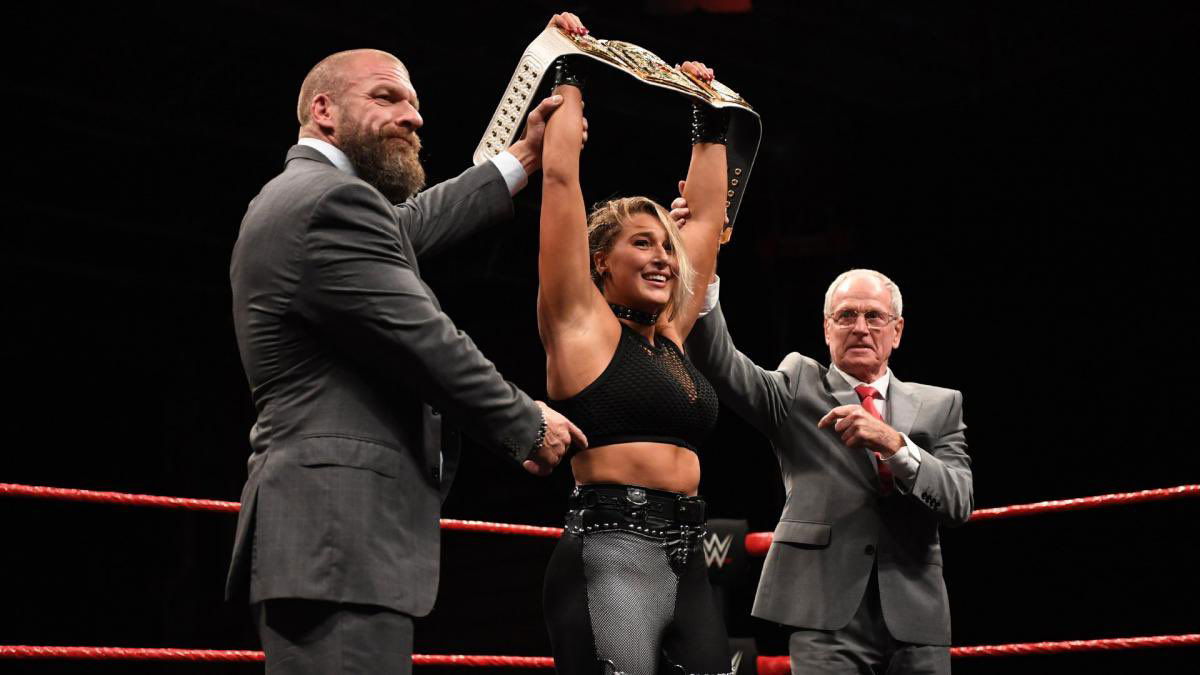 "He's the reason I started wrestling. He's the reason that I got the push that I did in NXT and became the Rhea Ripley that you see today. If it wasn't for him believing in me and giving me these opportunities, then I wouldn't be here. So, I'm very glad that he's back, and I'm glad he's healthier," The Nightmare added.
'The King of Kings' Triple H left his boots in the ring at WrestleMania Sunday, which symbolized his retirement from in-ring competition. The WWE Universe was heartfelt when they heard about Triple H's condition.
Like Rhea Ripley, many other WWE Superstars who trained under Triple H's NXT were also overwhelmed to see him in better shape.