Brock Lesnar is one of the most remarkable icons in WWE and UFC history. He has accomplished so much over the course of his long career, that is still nowhere near climax. Along with his prosperous career, Lesnar has also found happiness in his family, with his wife Sable, a former professional wrestler, and his four children.
Brock Lesnar and Sable have been together for a long time. But, before that Sable was married to Marc Mero, a former boxer and WWE star in the 90s. The couple had a very eventful life together in WWF until Lesnar came in.
How Sable Met Mero in Attitude Era
Rena Marlette Greek, better known by her ring-name Sable, made her debut in WWF at WrestleMania 12 in 1996. Sable was escorting Triple H, and that is where her husband Marc Mero, the 'Wildman" entered. Further, there developed a storyline between Triple H and Mero, as he witnessed Triple H mistreating Sable backstage.
Mero attacked H and made Sable his manager. After that, Marc Mero had an injury that made him sit out until 1998. Meanwhile, Sable rose to prominence, iconically defeating Luna Vachon, with her trademark finishing move, "the Sable bomb".
Later, Sable had a feud with Jacqueline, who was Mero's manager at that time. In 1998 September, she lost to Jacqueline in the Women's Title match, because of her husband's interference.
But, she got revenge in November at Survivor series partnering with Christian and performing the 'Sable bomb' on both Mero and Jacqueline.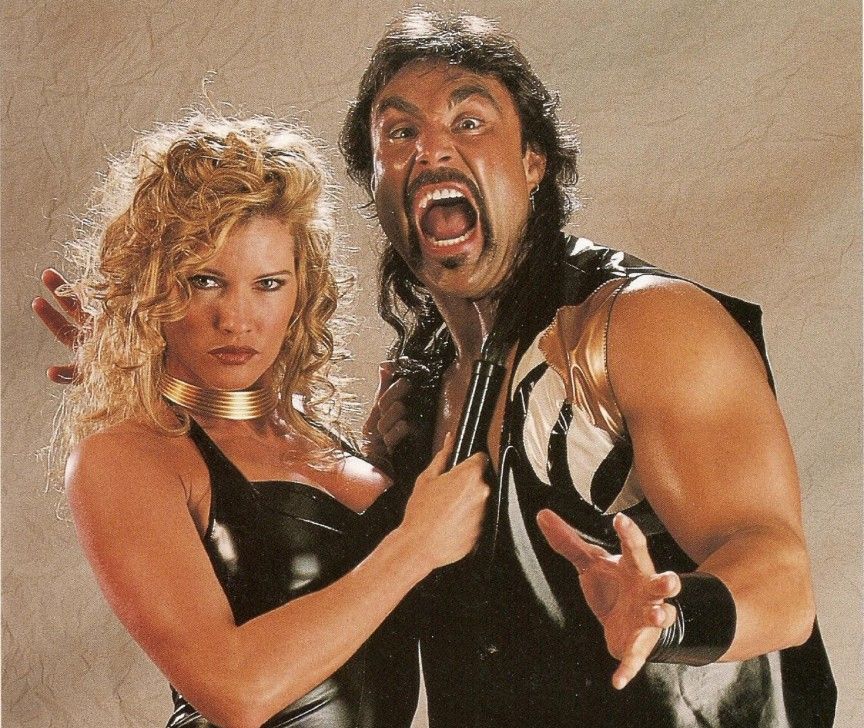 Sable also had a dramatic evening gown match in 1999, in which she lost to Debra, following a change of ruling by Shawn Michaels. Besides, Sable had a lawsuit against WWF, citing unsafe work conditions and sexual harassment. She had to quit Vince McMahon's company following the lawsuit because she allegedly refused to go topless.
After the feud with Jacqueline and Christian, Mero and Sable were still together, with Mero leaving WWF in the same year. Mero returned to WCW in 2000 and Sable came back to SmackDown in 2003. Additionally, she had a feud with Torri Wilson and Stephanie McMahon. In 2004, WWE and Sable officially parted ways and so did the couple.
Meeting Brock Lesnar
Sable met 'The Beast' in WWE when she was married to Marc Mero. The couple went on to NJPW until 2007 and later departed following Brock's WWE lawsuit. However, with Brock Lesnar, she found happiness, and they married on May 6, 2006.
Currently, the couple lives in Saskatchewan, Lesnar's hometown, with two children, Turk and Duke, along with his twins from the former marriage.