John Cena is an individual who needs no introduction. He is obviously very popular among WWE fans. But he is also not a stranger to several celebrities across the world.
Cena is one such pro wrestler who has transitioned into acting and got success throughout his Hollywood career. But there is still a craze for him among the WWE Universe.
Over the years, we have heard several celebrities talking about his movies and his pro wrestling skills.
Recently, Logan Paul and Oliver Tree mentioned John Cena as they talk about WWE. During an episode of IMPAULSIVE, Logan said, "Let's get down and dirty. Let's f**k up John Cena."
Soon after this, Oliver Tree said, "I would destroy him." Well, several times we have seen celebrities going up against WWE superstars. And Logan Paul and Oliver Tree going up against Cena in WWE might blow the roof off.
Coming to Logan Paul, the Youtuber-turned-boxer is scheduled to compete at WrestleMania 38. He will team up with The Miz and take on Rey Mysterio and Dominik Mysterio in a tag team match at The Grandest Stage of Them All.
Is John Cena going to appear at WrestleMania 38?
There has been lot of excitement around WrestleMania 38 in recent times. But it looks like the WWE Universe might not see John Cena at this year's WrestleMania in Dallas, Texas.
The former WWE Champion received a massive ovation from the WWE Universe when he made his return to WWE last year at the Money in the Bank Premium Live Event. And if Cena makes a surprise return at WrestleMania 38, it will blow the roof off.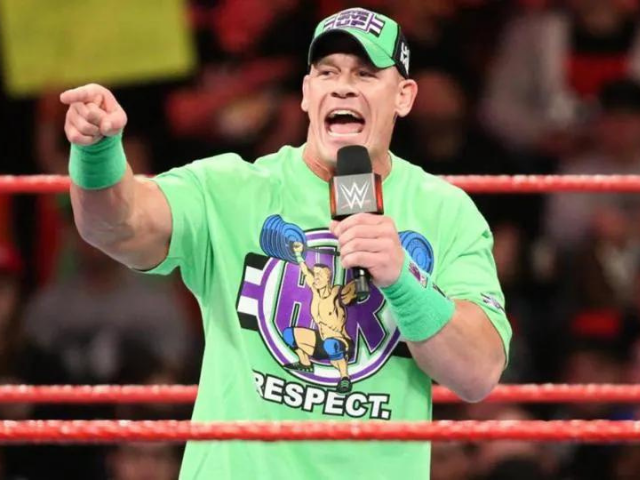 But as of now, there are no reports of him appearing in Dallas, Texas. However, one can certainly expect some big surprises in store for WrestleMania 38.
John Cena is having a great run in Hollywood. But pro wrestling will always be a part of him. And if ever he gets a chance, then it is likely that he will once again come back and compete in WWE. We have certainly not seen the last of John Cena in WWE.