Ric Flair is one of the most decorated wrestlers in WWE history. Flair is a record 16-time World Champion in WWE and has done it all in the business. Many fans and wrestlers consider him to be the greatest wrestler of all time. Ric has given a lot to the industry and has wrestled with the biggest names in the business.
He retired from WWE in 2008 but continued wrestling in TNA. He officially retired from all in-ring wrestling in 2011. However, Ric has had constant contact with his fans since.
He has appeared on many shows in WWE in different capacities. He has come back as a manager and mentor for wrestlers, especially his daughter Charlotte Flair. Recently, Ric parted ways with WWE on good terms, citing creative differences. Consequently, Ric Flair most often appears on his own podcast where he talks about everything wrestling. Recently, he commented on WWE Superstar Mustafa Ali requesting his release from WWE.
Ric talked about what he thinks of Mustafa Ali as a talent on his "Woooo Nation" podcast. Flair said that he thought that Mustafa Ali is a special person.
Ric said, "I think he's a hell of a talent, you're right, there's a lot of guys that have a very similar level of ability, but there are also a lot of guys that aren't classy, and that kid is classy as can be"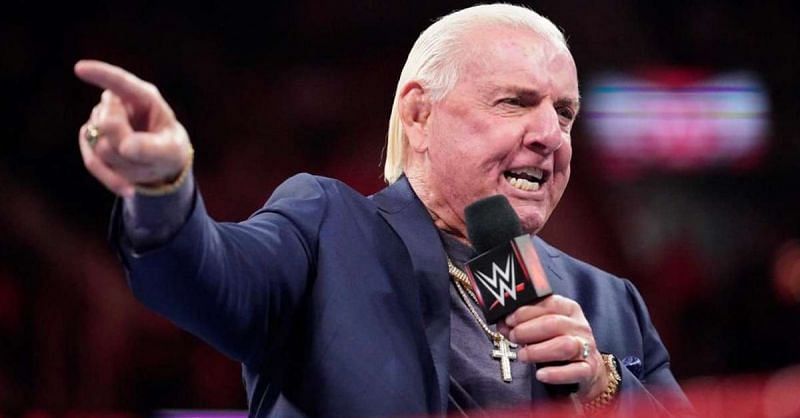 Mustafa Ali recently dominated the news streams as he asked for his release from WWE and was rumored to join AEW. However, he is still working with WWE. Ric Flair commented on Ali's possible future plans.
"I don't know what his plans are, maybe he saved his money, so who knows"
It will be interesting to see what's next for Mustafa Ali.
Ric Flair and his connection to AEW and WWE
Ric Flair is an absolute legend in the wrestling industry. While he is not signed exclusively to any promotion yet but he shares a strong connection with both top promotions right now. Ever since 2019, AEW has emerged as WWE's biggest competitor, with many former WWE Superstars jumping ship to AEW.
One of them is Andrade El Idolo, who is currently in a relationship with Ric's daughter Charlotte Flair. Ric has come forward many times to appreciate Andrade's body of work.
It is obvious that Ric's connection to WWE is through the current SmackDown Women's Champion, Charlotte Flair, who is his daughter. Moreover, Ric has a storied history with WWE because of his own career. Ric has never mentioned anything about working with AEW, but maybe someday The Nature Boy might make an appearance at AEW since he no longer is working with WWE.