The beast incarnate, Brock Lesnar, is truly a freak athlete who won't be matched anytime soon. The former UFC heavyweight champion and WWE Superstar has proved himself in both worlds. With two-title defenses to his name, Lesnar has put his fighting days in the rearview mirror. He is signed with the top professional wrestling promotion, WWE, and is hoping to see his career through with them.
His fighting days might be long gone, but his fanbase keeps getting bigger and bigger. A YouTuber has shared a rather catchy 8-Bit rendition of his iconic theme song as a tribute. And the Super Smash Bros community can't help but wonder whether it is in the realm of possibility that he might be a new addition to Super Smash Bros. at some point.
Brock Lesnar in Super Smash Bros. might be a great idea
Fans are calling this tune the next 'bit' thing and it is quite spot on. The WWE Icon is now aiming to become one of the biggest superstars the promotion has ever seen, with his face turn and massive wins at Royal Rumble, and elimination chamber. He is on the pathway to facing his longtime nemesis, and arch-rival Roman Reigns.
'The Tribal Chief' is enjoying his massive 400+ days long title reign, and it seems like there isn't a name on the roster that can stop his massive win-streak, barring Brock Lesnar.
This year's WrestleMania 38 is all set to feature a highly-anticipated clash between Reigns and Lesnar, and it will be for both WWE & Universe titles. Moreover, rumors suggest the card is also going to feature the returning Hall of Famer and legendary superstar, Stone Cold Steve Austin, and he is going to collide with Kevin Owens.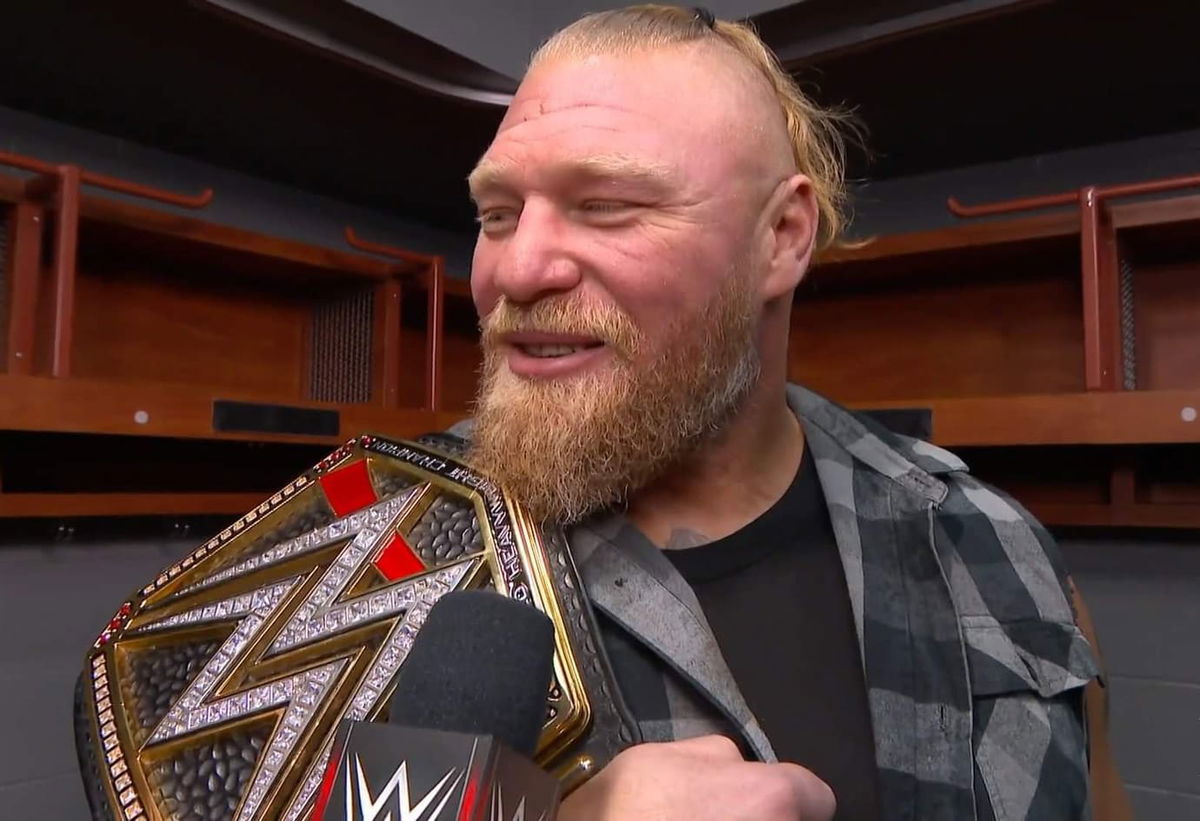 The superstar has also worked out his very own blend of spices & seasoning, that is available on the market for fans. The former UFC champion has collaborated with YouTubers, "The Bearded Butchers." The superstar has already made several appearances on the channel and revealed his passion for culinary art and meat.