Defacing a championship belt isn't an honorable act. However, the lean-mean-Hulk Hogan-machine did not care about being honorable. He wanted to send a message to the WCW roster and everyone else about the future.
Therefore, instead of saying it with words, he chose to show it through his actions. As a result, he defaced the WCW World Heavyweight Championship after winning it against The Giant.
When did Hogan spray paint the belt?
Back during the WCW days, Hulk Hogan, Kevin Nash, and Scott Hall formed a faction called New World Order. While working with nWo and WCW, Hulk Hogan had a match against The Giant aka former WWE Superstar The Big Show.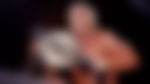 They battled for the WCW World Heavyweight Championship at Hog Wild 1996. Hogan defeated The Giant for the title, but the match itself wasn't as good as one could expect from The Hulkster and The Big Show.
However, the aftermath of the match showed Hulk Hogan spray painting the championship belt with the letters 'NWO' to symbolize the faction was going to move forward and become an iconic name in WCW.
Was Hulk Hogan the first wrestler to spray paint a title belt?
The Hulkster was the first pro-wrestler to spray paint a title belt. However, he wasn't the only one in the sports' history to destroy a title belt.
Other pro-wrestlers such as Billy Graham, Mr. Perfect, and Stan Hansen have destroyed title belts in various ways as well.
What is Hulk Hogan currently doing?
The Hulkster wasn't keeping well for a while towards the end of 2021. However, he started recovering and began visiting Hogan's Beach Shop more often.
In fact, he worked closely with the team for limited edition collectibles for the festive season.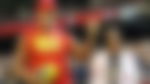 Lately, he's been hanging out at his beach shop with other fans and enjoying karaoke nights alongside Jimmy Hart.
Coming to the WWE side of things, the last time he made a WWE appearance was during WrestleMania 37 as one of the hosts alongside Titus O'Neil. He may not make an appearance at WrestleMania 38.
However, if he does return, it'll blow the roof off the arena!