At WrestleMania 38, Roman Reigns displayed his supremacy when he defeated The Beast Brock Lesnar to become the first-ever Unified Universal Champion.
The Head of the Table has put down the likes of WWE superstars, such as John Cena, Edge, Bray Wyatt, and many others, to be at the top of his game. No one has come close to dethroning The Tribal Chief off of the Universal title.
But, WWE Hall of Famer Booker T feels that 'The American Nightmare' Cody Rhodes could be one superstar that can put an end to The Tribal Chief's run.
Why does Booker T feel that Cody Rhodes should de-throne Roman Reigns?
The American Nightmare Cody Rhodes made his triumphant return at WrestleMania 38. Surprisingly, Rhodes returned to the company after staying six long years away from the WWE. During the latest episode of the Hall of Fame podcast, Booker T had high praises for Cody Rhodes.
Booker T said, "I don't see why Cody can't take the title off Roman. In the meantime, Roman could easily get it back by WrestleMania. So we got plenty of time to be able to switch that back if that's the route we're going to go."
The six-time World Champion Booker T believes if the company could use someone to dethrone Roman Reigns, then that should be Cody Rhodes. When Cody Rhodes last performed at WrestleMania six years ago, he wrestled under the 'Stardust' gimmick.
WWE Hall of Famer could not stop singing praises of Cody Rhodes!
However, at this year's WrestleMania, he rose as 'The American Nightmare' in front of the WWE Universe. According to Booker T, The American Nightmare version of Cody Rhodes can beat Reigns only if WWE goes with this storyline.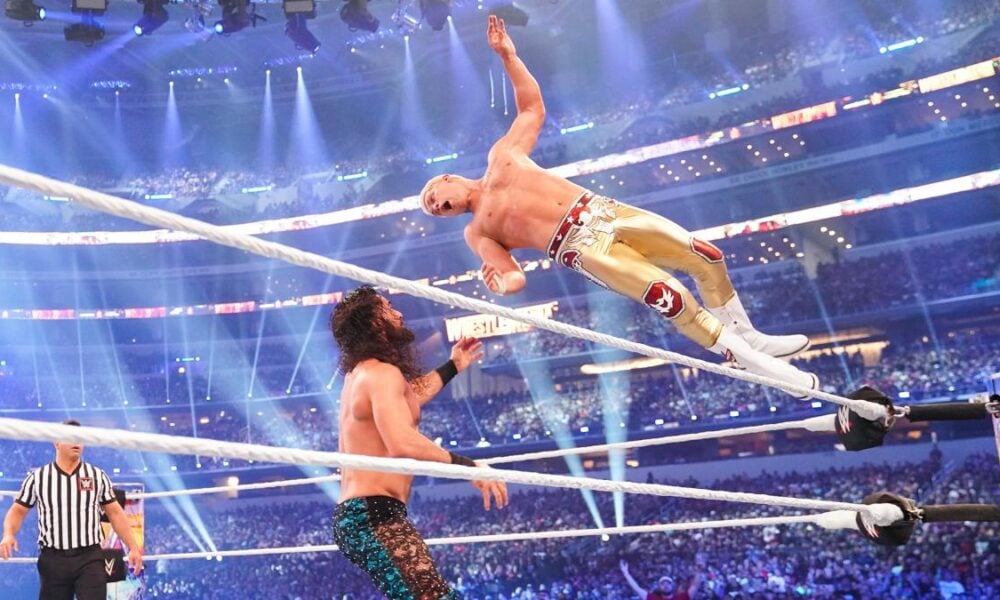 "Cody is in a position for that to happen for him. It seems to be something that we're working towards happening here relatively quickly. So for me, from a promoter standpoint, having a small little company here in Texas called Reality of Wrestling. I would put the rocket on him and put the title on him, and boom, create some magic," Booker T added.
The six-time World Champion believes that wrestling fans always look for something unique. So Booker T, being a wrestling promoter himself, imagined that if he had to book someone against Roman Reigns, it would be Cody Rhodes.
During the last Raw episode, Cody Rhodes has teased his interest in the WWE Universal Championship in his promo against The Miz. WWE will still have Roman Reigns on the marquee for the upcoming premium live events. Now will be a good time for someone like Cody Rhodes to take the place of The Tribal Chief.
Do you think Cody Rhodes can take off the WWE Universal Championship title off of Roman Reigns?