Dwayne "The Rock" Johnson is one of the biggest entertainers that Hollywood has ever witnessed and has achieved global stardom. Johnson has had a long journey and has worked very hard to reach this level.
Before stepping into Holywood, 'The Rock' took over the professional wrestling world when he debuted for the WWE. Many of The Rock's fans who have followed him for years know that he had a stellar WWE career.
Recently, the Hollywood Megastar, with his in-house Seven Bucks Production and NBC, created a comedy hit series called Young Rock. NBC sitcom Young Rock takes fans on a memory ride of Dwayne Johnson's career. The comedy series explores the childhood of the WWE Superstar and how his father, Rocky Johnson, rose into the wrestling business.
A trip down the childhood of Dwayne Johnson!
Dwayne Johnson was born on 2nd May 1972 to mother Ata Johnson and father Rocky Johnson in Hayward, California. The Rock's father was a well-known professional wrestler during the 70s and 80s. While growing up, The Rock lived with his mother's family in New Zealand, where he schooled at Richmond Road Primary School in Grey Lynn.
Soon Dwayne moved to the United States in Hawaii because of his father's growing prominence in wrestling. The Rock was just 13-year-old when he started hitting the gym with his father, Rocky Johnson. At 14, Johnson started playing football, and he realized that football would be his dream.
However, his family was forced to leave Hawaii when they lost their jobs and couldn't pay rent. It was a hard time for the Johnson family. Dwayne even admits to being arrested multiple times for theft and fighting in his teens.
Finally, in 1995, Dwayne Johnson tried to achieve his lifelong football dream in the Canadian football League. Johnson played as a defensive tackle from 1991 to 1994 for the University of Miami. Dwayne's performance at the University of Miami earned a scholarship, which allowed him to sign with the Calgary Stampeders of the CFL.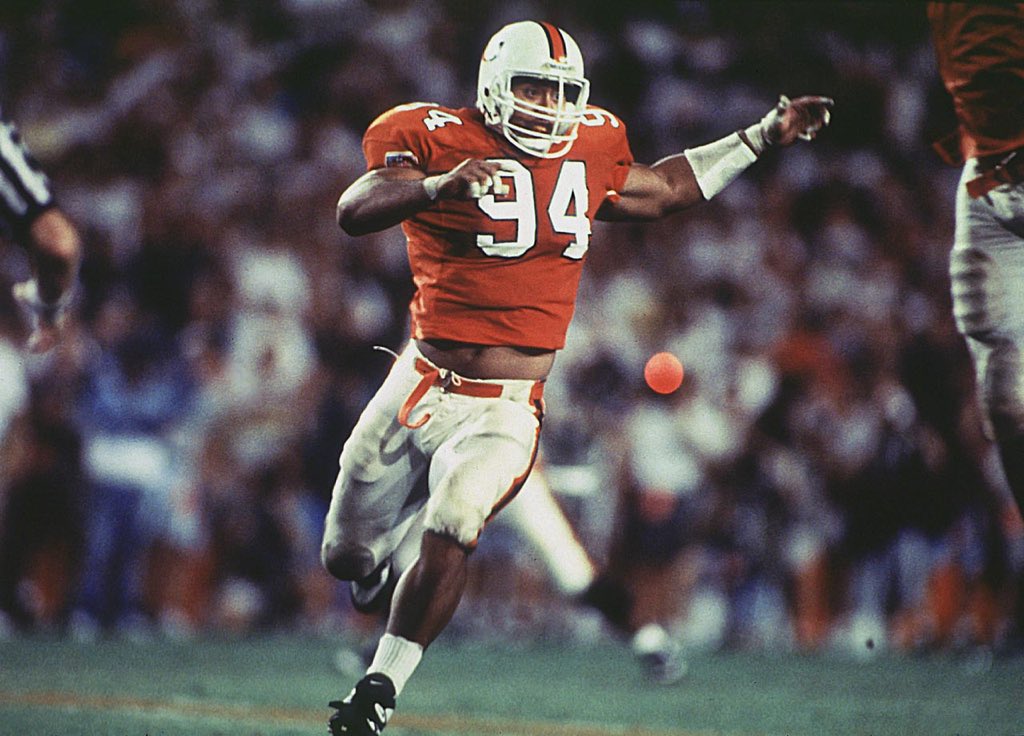 However, because of many injuries in high school, Johnson's stint as a footballer was cut short within two months. This was the 'Rock Bottom' moment for Dwayne Johnson until he followed in his father's footsteps in pro wrestling.
Little unknown facts about Dwayne "The Rock" Johnson!
We all know a Dwayne "The Rock" Johnson, whom we have seen in Hollywood and WWE. Over the years, The Rock himself has shared snippets of his life either in interviews or through social media. But let's look at the very rare facts of the Hollywood Megastar.
Wrestling Runs in The Rock's blood
Dwayne Johnson was born into a family of fighters. Johnson's father, Rocky Johnson, and his maternal grandfather Peter Maivia wrestled for WWF. This makes Dwayne Johnson the first third-generation wrestler in the Anoa'i family.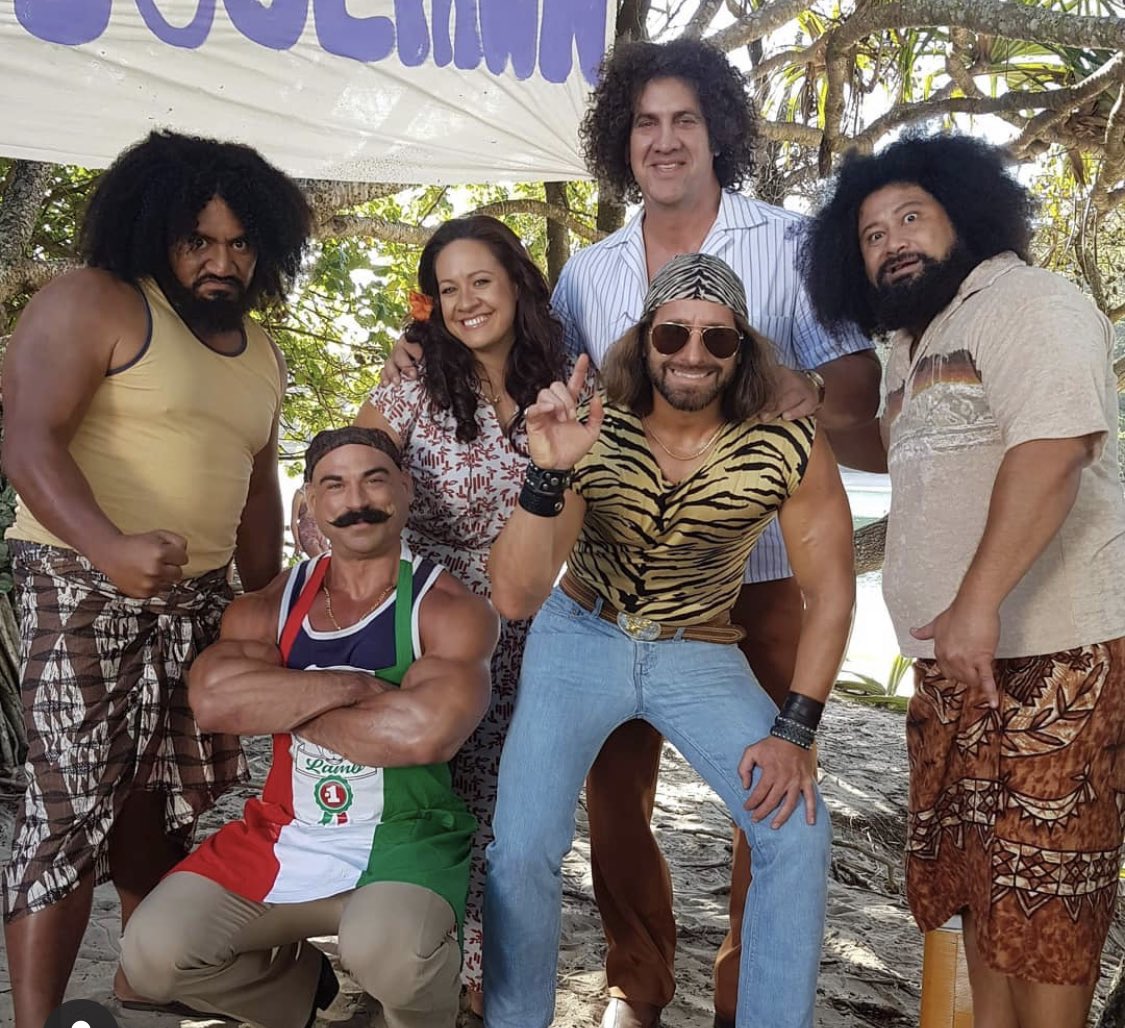 Even The Rock's grandmother was a pioneer of Polynesian Pro Wrestling. Johnson's grandmother Lia Maivia was one of the first female promoters in professional wrestling.
The former WWE Champion coined the term "SmackDown"
WWE's blue brand, SmackDown, was unknown until The Rock started using the word on television from the late 90s to the early 2000s. It took 10 years for the Merriam-Webster Collegiate Dictionary to formally recognized "SmackDown" in 2007.
However, in 2020, Johnson credited the original owner responsible for the term SmackDown. Harvey Wippleman, aka Downtown Bruno, may have used the word first time in Johnson's early years. Downtown Bruno has helped Dwayne a lot during his junior years.
Johnson's classmates thought he was an undercover agent
When Dwayne Johnson was 16-year-old, he had already started bulking up. In addition, he also grew a full sprouted mustache. In his high school, Johnson looked elder than his classmates.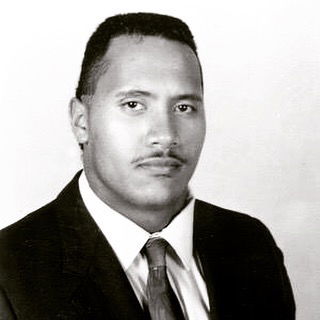 Since Dwayne had a mustache-ripped look overall, his classmate thought he was an undercover cop.
Before Hollywood, Dwayne Johnson was also a television star
The Rock had his first acting gig in 1999 when he played his father Rocky Johnson in 'That 70s Show.' In the first season of That 70s Show, an episode titled 'That Wrestling Show,' Johnson was featured as Rocky Johnson.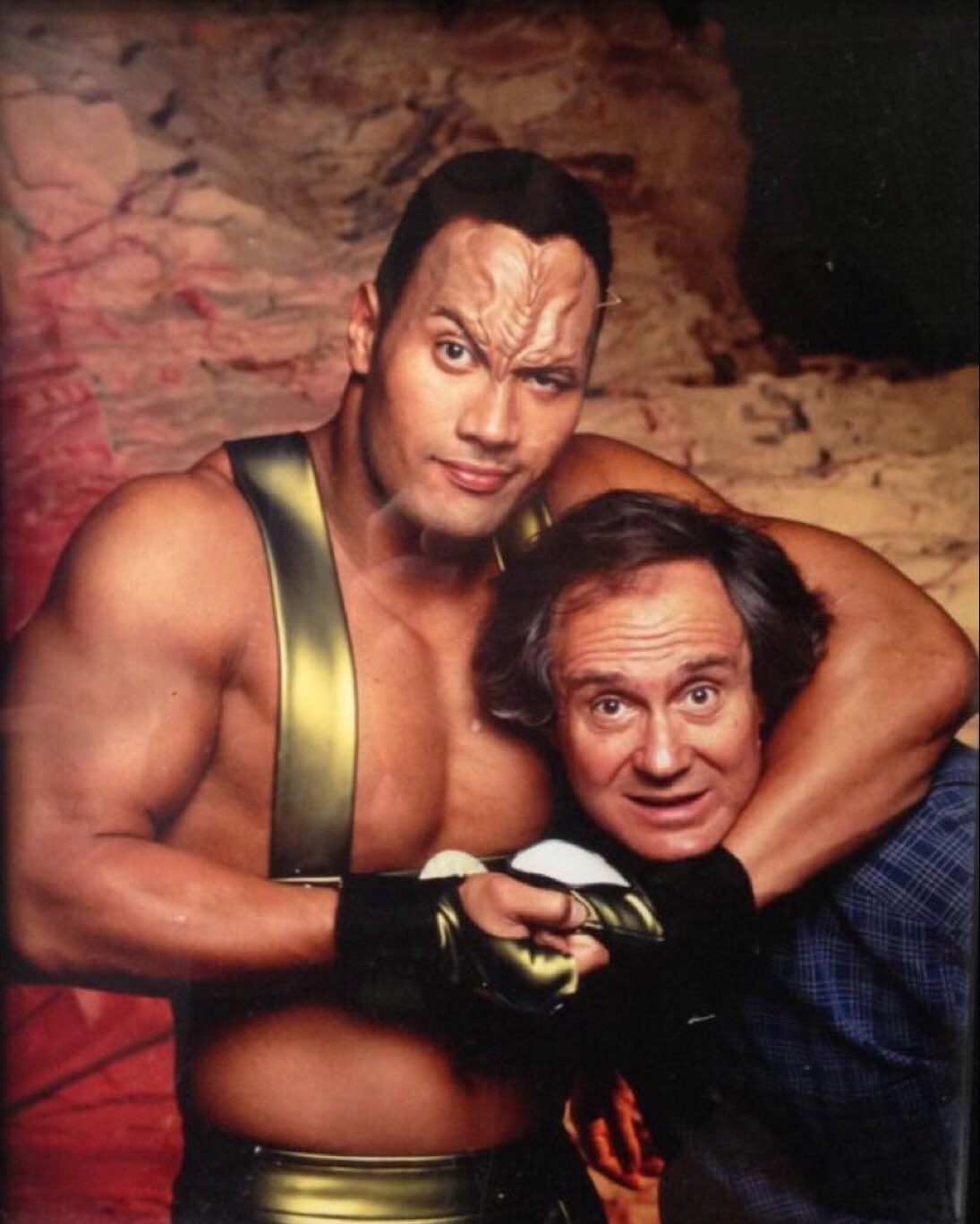 In addition, The Rock also guest-starred as a 'Pendari Champion' on a 2000 episode of Star Trek: Voyager.
Johnson always wanted to become an NFL football player. Nevertheless, Dwayne Johnson fulfilled his football dream when, earlier this year, he introduced two teams at the NFL Super Bowl IV.
From smacking opponents inside the squared circle to smashing box office records in Hollywood, Dwayne "The Rock" Johnson has done it all.