John Cena is one of those WWE Superstars who has done it all. Cena's legacy in WWE is unmatchable as he indeed might be the greatest WWE Superstar of all time. Throughout his career, he has faced some of the biggest names in the industry. However, there is one man, in particular, Cena singled out to be one of his favorite opponents.
The sixteen-time World Champion has been part of some of the biggest matches in WWE history. He has faced the likes of The Rock, Roman Reigns, and more. However, Cena, for the longest time, has been WWE's top good guy character. Hence, his feuds with heels have been better storytelling-wise. He has faced the ultimate bad guys in Brock Lesnar and Randy Orton, but he chose someone else as one of his favorites.
John Cena has picked The Miz as one of his favorite bad guys in WWE. Furthermore, by choosing The Miz, Cena seems to have looked over his feuds with Orton and Lesnar. Both were legendary heels when they had a rivalry with Cena. However, Cena's pick is also very understandable, as Miz is one of the best heels in the business.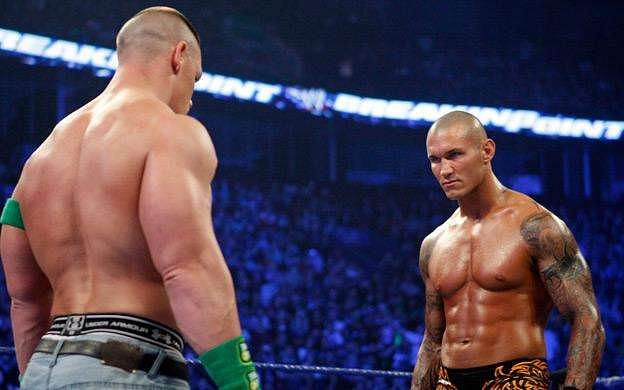 Cena tweeted this after watching WWE's latest original "WWE Evil". The TV series has received incredible reactions from wrestlers and fans alike. John himself has been tweeting about it recently. It promises to be something very different from what WWE has produced yet in its originals. However, Cena seems to be a fan of the evil character of The Miz.
What happened when The Miz faced John Cena at WrestleMania?
As Cena mentioned in his tweet, The Miz is one of his favorite WrestleMania opponents. That is a big deal, considering Cena has had over a dozen matches at WrestleMania. He faced The Miz in the main event of WrestleMania 27 for the WWE Championship held at the time by The Miz. The match itself was great until it first ended in a double count-out.
However, The Rock himself appeared and overpowered the general manager's decision, as he restarted the match. Shockingly, he then delivered a Rock Bottom to Cena, enabling Miz to take the advantage and get the win at WrestleMania. The Miz indeed kept his WWE Championship and Cena set up his legendary feud with The Rock.
Nevertheless, it looks like John Cena appreciates The Miz and his work even after losing the match at the grandest stage.