WWE Hall of Famer, Kurt Angle was a genius between the ropes. The former WWE champion put on classic matches with almost everyone he wrestled with throughout his career. However, recently, Angle chalked out Dwayne 'The Rock' Johnson as his favorite person to work within WWE.
The wrestler-turned-actor, The Rock, was one of a kind performer inside the squared circle. So, it was only natural that two of the most talented athletes on the roster would click instantly inside the ring.
Speaking on the latest episode of his podcast, 'The Kurt Angle Show', the 'Wrestling Machine' confessed that working with the Brahma Bull was his favorite thing in WWE. Angle also gave props to The Rock by complimenting his mettle for the wrestling business.
Kurt Angle is still in awe of The Rock
Speaking on the podcast, Angle noted that it is Rock's creativity that has brought him so ahead in his life. Angle said that all the success that he's got in his multiple businesses and movies is because of his creativity.
"You know what, what's so great about him [The Rock] is he comes up with so many great innovative ideas. He's his mind's always working. You know, you could tell now to this day, how creative he is what he's able to do with his businesses and his acting. He's just a really creative guy and I really enjoyed working," Angle confessed.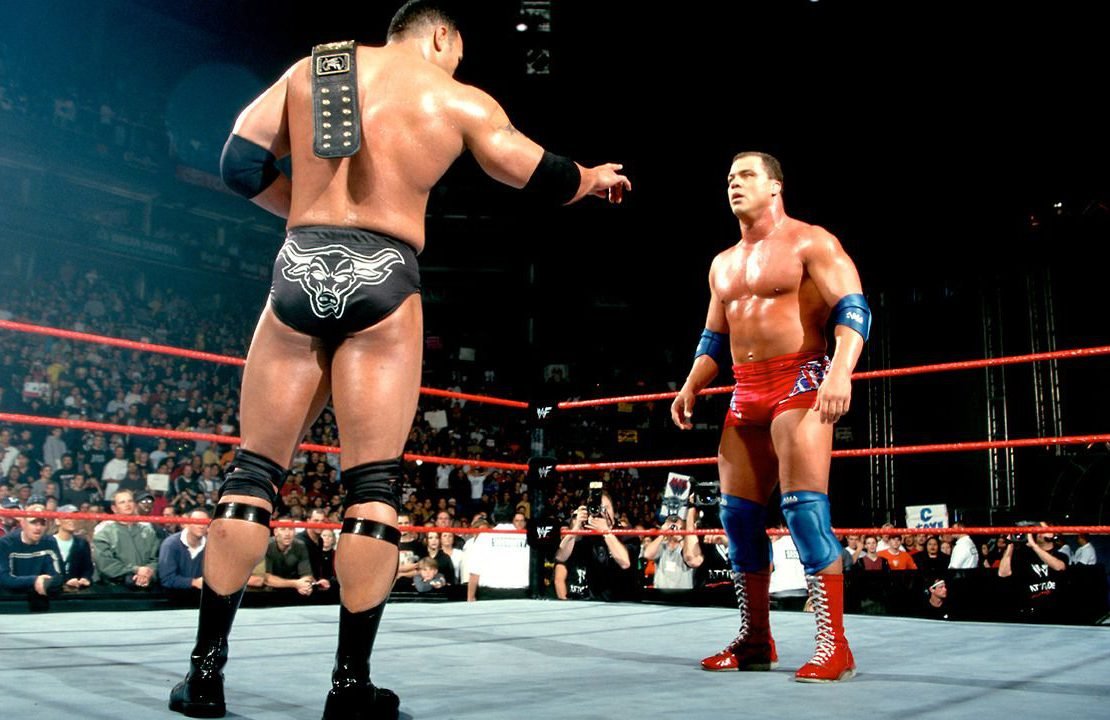 Back in the day, the two wrestlers put out classic matches against each other and the crowd never got enough of them. Now, after all these years, Angle once confessed that he was jealous of The Rock because of his personality and popularity.
However, the gold medalist never had ill feelings for The Brahma Bull. Instead, the two of them are still good friends after all these years. Angle is happily retired and was recently enjoying a vacation in Miami with his wife.
On the other hand, The Rock is in and out of business meetings. Eventually, the WWE Universe wants the former champion to get inside the ring to face his kin, Roman Reigns.