Dwayne Johnson has always expressed his admiration towards the legends who made history in various fields. He values the milestone accomplishments achieved out of pure hard work and dedication. Also, being an avid fan of boxing, The Rock sporadically posts about big match-winners and the ones who fought until the end.
Recently, New York's Madison Square Garden witnessed a monumental boxing match. It was between two exceptional women who headlined the main event for the first time in the sport's 140-year history. And 'The Great One' took to Twitter to hail the Irish boxing superstar Katie Taylor and the Puerto Rican fighter Amanda Serrano, as a celebration of their glory.
Dwayne Johnson pays tribute to the historic fight
Ireland's 35-year-old undisputed boxing champion, Katie Taylor, defeated and defended her WBC, WBO, IBF, and WBA titles. The Bray Bomber defeated Puerto Rican icon, Amanda Serrano, via decision. Further, the match was a clash of talent and an epic barn-burner.
Moreover, many notable personas congratulated the history-makers via social media. Dwayne The Rock Johnson shared a post of DAZN boxing on Twitter with a hailing caption. He wrote, "What a monumental, defining and historic night in boxing. Been enjoying this build up. So happy for and proud of @KatieTaylor, @Serranosisters + all the women of boxing 👏🏾👏🏾💪🏾 Long overdue, but inspiring to see. LFG!!!"
Additionally, WWE superstars supported both Team Taylor and Team Serrano as part of the WWE-DAZN partnership. Many fans also reacted to the post, analyzing both of the superstars' performances. One tweet said, "Better fight than I've ever seen in a long time. Huge buildup. Pubs packed all throughout the world 4 this . Sold out MSG. They need HUGE pay packet for next fight. Best fight I've seen in decades." 
Both of the women delivered exceptional outcomes. The Bray Bomber was under a lot of pressure from Serrano midway through the bout. But later, the Olympic champion rose up to dominate the final rounds with impressive proficiency. Also, both were cut and bleeding while fighting for a favorable result.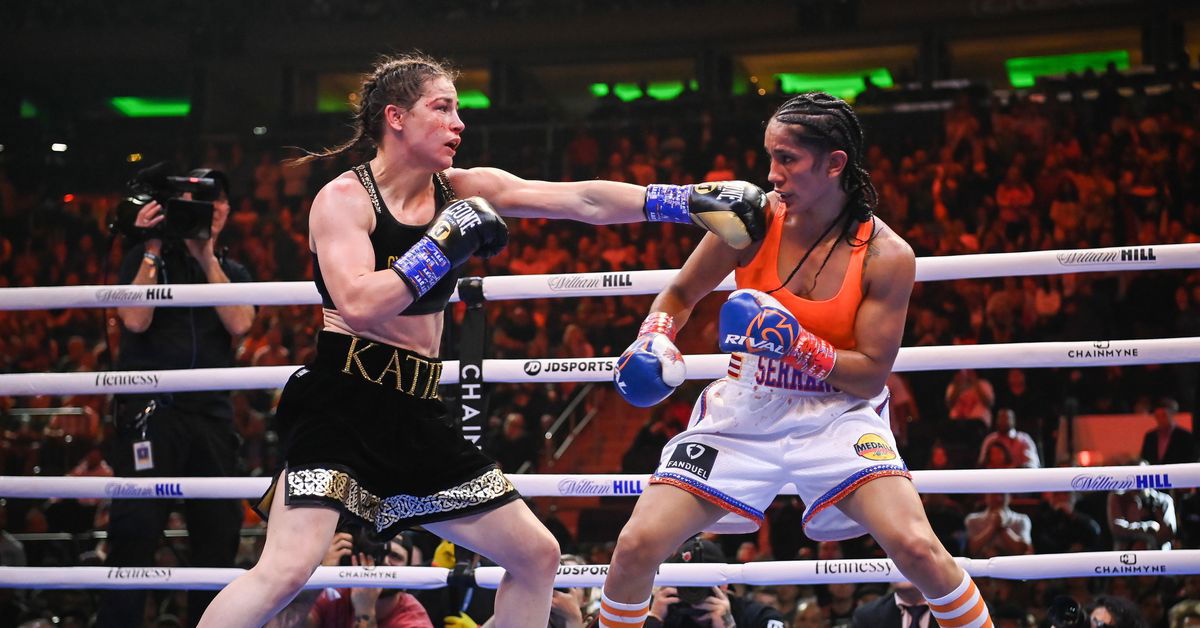 Nevertheless, it took 140 years to give two women a chance to headline at MSG. It was long overdue, as The People's Champ said, yet it was inspiring for all humankind to witness.