WWE fans are very excited about WrestleMania 38, the most stupendous two-night event in WrestleMania history, next month. But before that, there will be the much-awaited WWE Hall of Fame 2022 induction ceremony.
The ceremony is going to take place on April 1 at the American Airlines Center in Dallas, Texas.
Everyone is excited about this induction ceremony. But Mick Foley recently warned WWE about a major thing going into the induction ceremony.
And that thing is none other than Scott Steiner holding a microphone live during his Hall of Fame induction. The Steiner Brothers (Scott Steiner and Rick Steiner) will be inducted into this year's WWE Hall of Fame.
In a video, Foley revealed he likes the idea of The Steiner Brothers getting inducted into the WWE Hall of Fame. But he also wants the fans to think about Scott Steiner appearing live on an award show.
Foley said, "I also want you to just think for a second about Scott Steiner live on an award show. Do you think the wrestling community wants to be upstaged by Will Smith and his slap heard around the world?"
"Just saying, a live microphone, anything could happen. Scottie has been known to get a little freaky from time to time. I don't think that will happen. I hope it's done in a graceful way, but you never know," he added.
Why did Mick Foley say such a thing ahead of the 2022 WWE Hall of Fame induction ceremony?
Previously, Scott had fired shots at World Wrestling Entertainment. The veteran wrestler had expressed his dislike towards the idea of the WWE Hall of Fame in the past. And that had been a major talking point for a long time.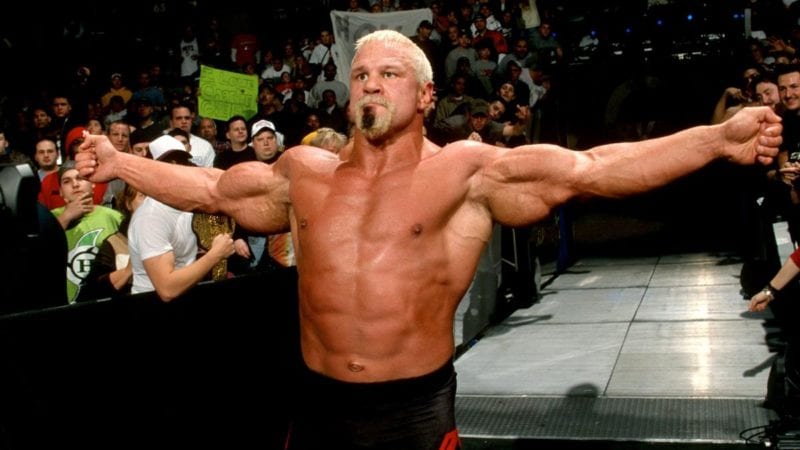 Thus, everyone looked shocked after this recent announcement. Nobody could imagine that such a day will even arrive. Now, fans are really excited to hear Scott Steiner during his WWE Hall of Fame induction next month.
Mick Foley might also be present at the WWE Hall of Fame 2022 induction ceremony. It looks like Foley will induct Vader into the Hall of Fame next month.