WWE WrestleMania 38 has had a stupendous start. Everyone at Night 1 brought forward their best game, and the fans have witnessed some extraordinary things. One such is Drew McIntyre destroying the ring with his sword following his match against Happy Corbin.
It so happened that McIntyre won his match against Corbin, but that didn't stop Madcap. However, The Scottish Psychopath had other plans for him, and took a swing with his sword. While it missed Moss, the sword hit the ropes, and it fell apart.
As soon as this moment happened, fans took to social media to give their reaction. Some are shocked with what happened while others are glad to know that the sword is real.
This was one of the WrestleMania moments which fans and Drew McIntyre will remember for a long time!
Drew McIntyre has been in a feud with Happy Corbin for a while now
The Scottish Psychopath has been working with Corbin and Moss for a while now. For some reason, WWE has been working on this storyline, and evolving it in ways.
Initially, McIntyre kept going up against Madcap Moss, but finally got his hands on Corbin at WrestleMania 38. Now that McIntyre has defeated him, it was a given that McIntyre would win.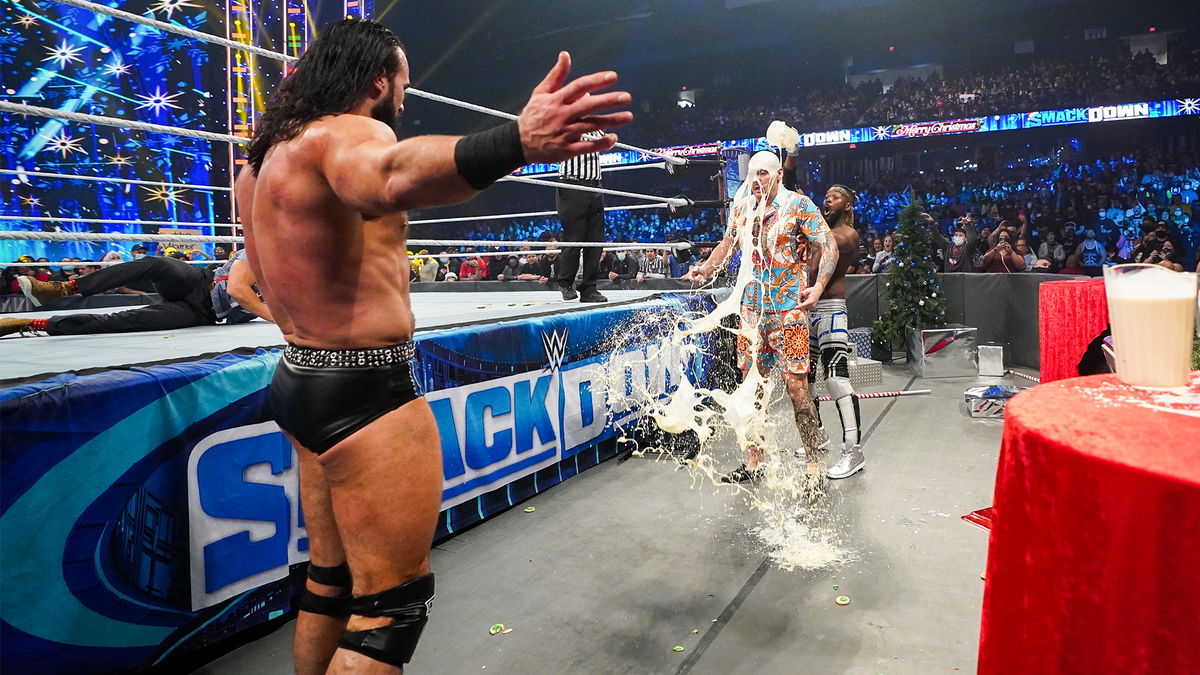 One of the reasons is SmackDown: April 1st, 2022.
On that SmackDown, Corbin took a shot at McIntyre's sword and his mother at the same time. This did not sit well with The Scottish Psychopath at all, and he arrived at the ring with a steel chair.
He could only take a shot or two before Corbin left the ring to save himself from further thrashing.
Furthermore, while McIntyre's storyline with Madcap Moss was developing, fans realized it was a build up to bring McIntyre and Corbin in the ring at The Grandest a stage of All.
It's unknown if WWE will continue this storyline for McIntyre and Corbin or the two Superstars will move on to other rivalries.
What do you think is next for the Superstars in WWE? Let us know in the comments below.