In WWE, dark and eerie storylines are eternalized hallmarks of 'The Deadman'. Every time he resurrected to crush the souls of his opponents, the arena went wild and was also terrified. Later, the creative team of WWE perked up the plots by bringing Kane as a 'half- brother' of The Undertaker. The Brothers of Destruction feuded to barbaric lengths and teamed up with their 'familial' complexities to entertain their deep-seated drama.
Moreover, the WWE Hall of Famer would have had an alleged 'son' on one of the storylines as well, according to a former WWE writer. But the son never appeared on the show because a particular legend in WWE shot that idea down. Interestingly, it was none other than 'The Game' Triple H.
Freddie Prinze Jr. talks about an Undertaker storyline that never happened
Hollywood actor and former WWE writer Freddie Prinze Jr. reflected about his time working in WWE on the latest episode of his Wrestling with Freddie podcast. He talked about a proposed storyline where an alleged 'son' of The Undertaker pops up to feud against The Deadman.
"We received a note from Vince that said Undertaker needed an opponent to run through before the next Pay-Per-View storyline. Someone had gotten hurt. I don't remember who and before we could get Taker to Edge. They wanted someone that we could just run through. But they wanted us to have it be someone that could mean something. So they wanted us to find someone from FCW that we could bring up, assign a gimmick to, and basically smash and destroy him for The Undertaker," said the 'She's All That' actor.
Further, the WWE team, including Prinze, started working on that angle. According to their storyline, this British character named Hadrian Howard comes in as the successor of The Undertaker, who has both anger and love for his 'father'. Also, this new character also cut promos and WWE CEO Vince McMahon approved it as well.
But then the tables turned. Freddie Prinze continued, "All of a sudden, out of nowhere, Hunter says 'Are we seriously going with this guy?' Remember, this is not a Pay-Per-View match. This is not a guy that would get any sort of offense on The Undertaker. It would be just a build up for The Undertaker to have something to do so he could smash this guy and then get rolling over to Edge. He says, 'Are we really going to go with this guy?' Vince goes, 'What do you mean? What's the problem?' He says, 'He looks like he cuts my grass, man', and Vince laughed."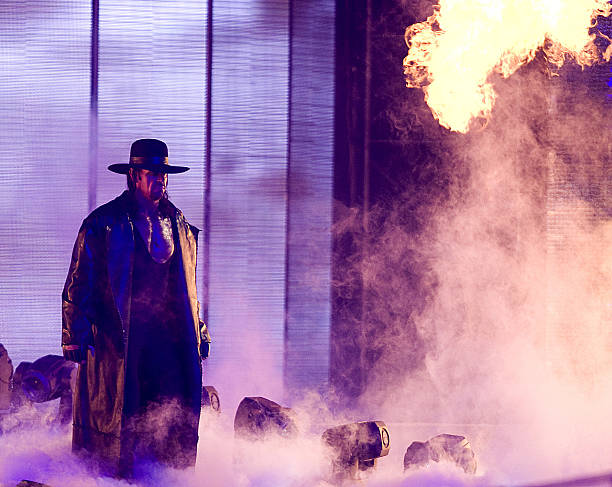 Prinze also talked about how it was the writer's responsibility to inform the wrestler about the same. He said, "Now he has to be told that it's not going to happen because he looks like the guy that cuts Triple H's grass. It is such a sickening, sickening feeling and it's our responsibility as the writing team to communicate it to this guy."
Moreover, after that conversation, the entire storyline with Taker's 'son' went into the dumpster. Nevertheless, The Phenom continued delving into many more controversial plots and grew through different gimmicks such as the American Bada**. In 2020, he retired, going back to the normal family life of Mark Calaway, and lives happily in Austin, Texas.