Brock Lesnar is one of the most popular WWE Superstars ever. The Beast has achieved a lot in the business and keeps growing the list of his accolades. He recently won the WWE Championship at the Elimination Chamber premium live event.
Lesnar is also a former UFC Heavyweight Champion, and he is a phenomenal athlete. Due to his immense popularity and talent, Brock has often enjoyed some privileges that other WWE Superstars do not. He remains a huge draw for WWE.
The Beast was a part of the WWE Championship Elimination Chamber match in Saudi Arabia. One of the four locked pods contained Brock Lesnar. However, not everything went as planned, as apparently Brock Lesnar went off script and did something shocking.
According to a report by Mike Johnson of the PWInsider Brock Lesnar's pod breakout spot was not the original plan for the match. Johnson said.
"Brock Lesnar smashed through a legitimate Elimination Chamber door to enter the EC match and we are told that was not a planned spot,"
Brock Lesnar, in typical Beast fashion, absolutely dominated the rest of the match. Moreover, he eliminated every single one of the WWE Superstars in that match except Bobby Lashley, who was unable to compete after an injury. Lesnar ended up winning the match and becoming the new WWE Champion. Now, his sight is set at Roman Reigns at the main event of WrestleMania.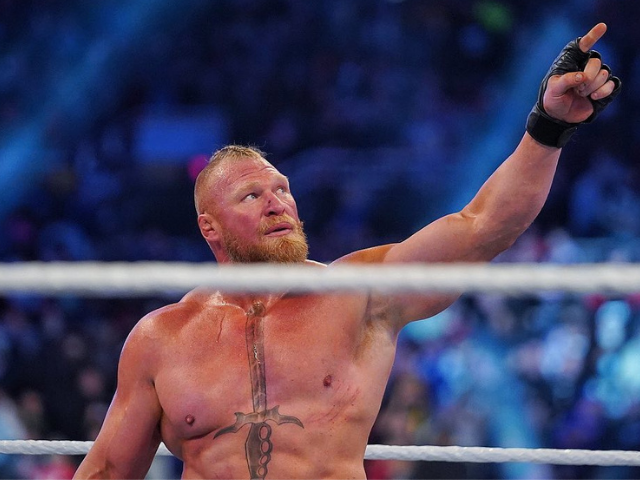 It does not seem like Brock faced any repercussions for his actions. However, this is usually not the case, as Vince McMahon is known to not tolerate any such behavior. WWE Superstars who went off-script were punished in some fashion throughout WWE history.
Moreover, some of them even lost their jobs. However, Brock Lesnar is a WWE legend and a huge draw. WWE has not taken any action yet, and to his credit, Lesnar performed incredibly in the match.
The insane spot by Brock Lesnar in The Elimination Chamber
Brock Lesnar is a huge draw for a reason. The Beast on occasion gives unforgettable moments to the WWE Universe. Moreover, Lesnar is a WWE veteran and knows what it takes to make a match memorable. A moment like that occurred in the Elimination Chamber match as well. Consequently, Lesnar did something that shocked the WWE Universe.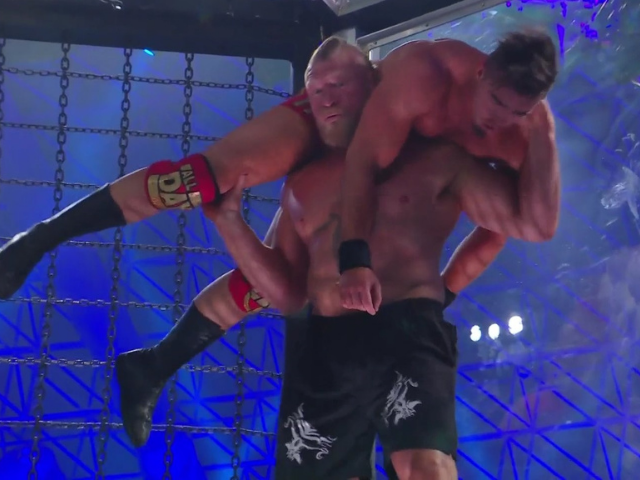 Brock Lesnar climbed onto an Elimination Chamber pod and delivered a massive F5 to Austin Theory. WWE universe rarely gets to see The Beast pull off stunts like this. Brock will now headline WrestleMania in a champion vs champion match against Roman Reigns.