Ronda Rousey and Charlotte Flair are on their way to headline WrestleMania 38 in April. The two women will face each other for Charlotte's WWE SmackDown Women's Championship. As we inch closer to Mania, it is clear that the rivalry between the two is turning personal with each passing week, with Flair trying to get under Ronda Rousey's skin.
On this week's episode of SmackDown, Charlotte Flair took a very personal shot at the former UFC women's champion.
SmackDown opened with Michael Cole listing Rousey's incredible accolades. Rousey is a great judo artist, first-ever UFC Women's Champion, and Hall of Famer. Moreover, Ronda was one of the first three women to main event WrestleMania.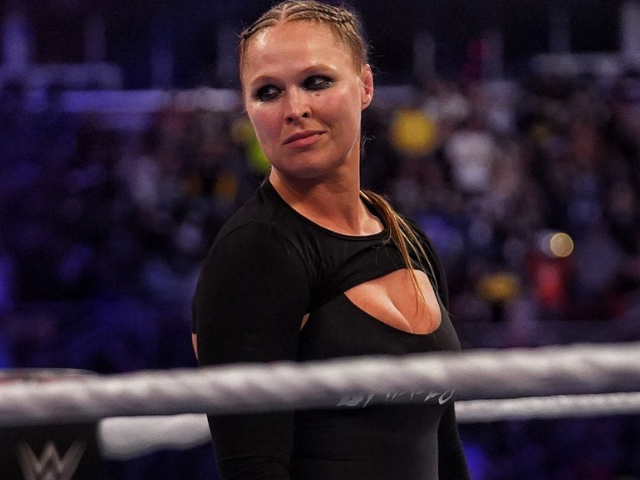 Ronda humbly said that she was inspired by her single mother, who achieved a lot while she was growing up. She revealed she would look to be an inspiration for her daughter, who was the reason for her early return. The 2022 Women's Royal Rumble winner promised to make 'The Queen' tap out, prompting the champion to emerge.
Flair told Ronda that she found it extremely entertaining that Rousey wrestled at Elimination Chamber with her hand tied behind her back. However, Charlotte warned Ronda that she will make her tap out for the first time in her career at WrestleMania while taking a very personal shot at Rousey.
Charlotte said, "And Ronda, the silver lining for you is you get to go home and work on baby number two."
While Ronda was distracted, Sonya Deville attacked her from behind, and Flair joined Deville to beat up Ronda. However, Rousey was able to get the upper hand eventually and stood tall at the end.
Charlotte Flair has taken a shot at Ronda Rousey's baby before as well
On a previous episode of SmackDown, while building their feud, Charlotte had taken a shot at Ronda's baby. 'The Queen' said that the SmackDown Women's Championship is like her baby, adding that her baby is prettier than Ronda's baby.
This week's comment was clearly a notch higher, and things will only get more heated in the coming weeks. With both WWE Superstars being old rivals, the match at WrestleMania 38 should be a blockbuster.
Only time will tell who will win the main event of WrestleMania and become the next SmackDown Women's Champion.