When careers end because of injuries, it's one of the most devastating moments. However, that doesn't mean the previous achievements shouldn't be celebrated. Therefore, on the 8th anniversary of winning the Divas Championship, former Superstar Paige thanked Vince McMahon for the opportunity.
Eight years ago, Paige made her main roster debut on WWE Raw, the night after WrestleMania XXX. She congratulated then-champion AJ Lee for successfully defending her title, but Lee responded by slapping her.
This resulted in an impromptu match between Lee and Paige, which Paige won. She became the youngest diva in history to hold the Divas Championship at 21-years-old. And, at the same time, she was holding the NXT Women's Championship as well. She is the only woman in history to have held both championships at the same time.
Considering the history she created, there is none other than Vince McMahon to thank. Nothing moves forward in the company without his approval, and had he not signed off on it, Paige wouldn't have been able to secure her such a unique place in WWE's history.
Unfortunately, Paige had to retire from WWE at the age of 25 after suffering a neck injury and undergoing surgery.
Vince McMahon often gets criticized rather than appreciated
The Big Man has to push the sports entertainment giant towards a higher profit margin. For this, he needs to make big and small decisions all the time. Some of the decisions may come across as heartless or cruel, but none of them are unnecessary.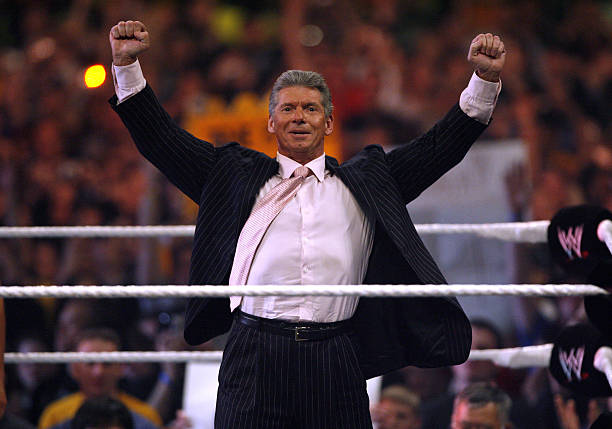 The WWE Chairman makes decisions based on what's best for the company. That's how he can keep the company at the top of the industry. Therefore, compassion may not always be the first element he focuses on.
Due to this, more often than not, former Superstars take to social media to criticize him and WWE for their decisions. Not only former Superstars, but WWE fans have lashed out at The Big Man for releasing Superstars frequently even when the company is making profits.
Additionally, Vince McMahon came under fans' radar when he refused to change WWE's product. His reason being that as long as the company is making profits, it means the product is working. Well, as much as one may not like what he claimed, he's correct.
What do you think of WWE's current product? Let us know in the comments below.