Will Smith slapping Chris Rock at this year's Oscars has been the talking point all around the globe. Even several pro wrestlers, including Ric Flair, have reacted to this incident.
Chris Rock cracked a joke related to Will Smith's wife, Jada Pinkett Smith.
Soon after that, Will Smith slapped Chris Rock live on stage. Following this incident, WWE legend Ric Flair had a weird message for Chris Rock.
Ric Flair took to Twitter and posted the videos of Smith slapping Chris Rock and also him getting slapped by his daughter, Charlotte Flair.
Here, the WWE legend is weirdly comparing him with Chris Rock. In the caption, Ric mentioned he had been slapped more times than Chris Rock could imagine.
"The Nature Boy" Ric Flair is recalling him getting slapped multiple times by several individuals on WWE television.
Even Ric Flair's daughter, Charlotte Flair, once surprised everyone by slapping her father on WWE Television. It seems the slap isn't a big deal from Ric Flair's point of view.
When and why did Charlotte Flair slap Ric Flair?
The incident took place in 2016 during Charlotte Flair's feud with Sasha Banks. After getting disowned by his daughter earlier that year, Flair returned in November 2016 during an episode of WWE Raw.
On his return, the WWE Hall of Famer celebrated Sasha Banks's WWE Raw Women's Championship victory against his daughter, Charlotte Flair.
A week later, Charlotte called Ric Flair to the ring to apologize for disowning her father earlier. But after giving her father a hug, she slapped him hard in the face.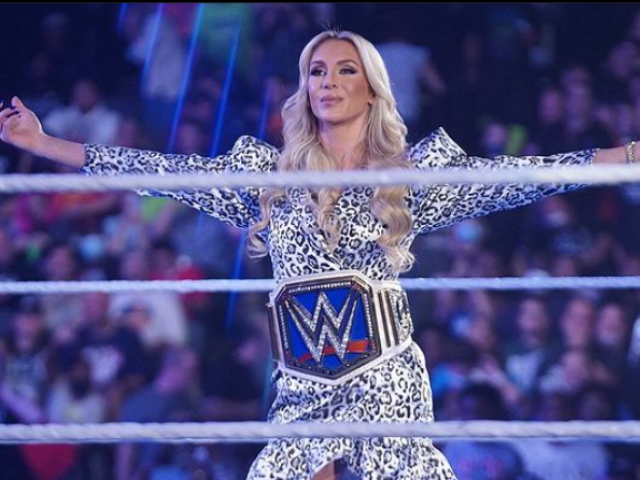 This slap from Charlotte surprised everyone. Soon after that, Sasha Banks came out only to get beaten down by 'The Queen'.
Later, the two women once again clashed in a 30-minute Iron Woman Match for the WWE Raw Women's Championship at WWE Roadblock: End of the Line 2016.
And this time, Charlotte Flair got the win and once again became the WWE Raw Women's Champion on that night. But it was a close contest and kept the fans at the edge of their seats.