The animosity between the longest reigning WWE Universal Champion Roman Reigns and WWE Hall of Famer Goldberg eventually reached its fruition at tonight's Elimination Chamber PPV in Saudi Arabia.
Roman Reigns successfully defended his Universal title against Goldberg. 'The Tribal Chief' set a solid statement for the WWE Universe and the rest of the locker room after a dominating performance against 'The Icon' tonight on the PPV.
The Universal Championship match was the opening match for this year's Elimination Chamber PPV. Reigns came out first to the ring alongside his counsel, Paul Heyman.
However, Reigns grabbed the microphone and told the crowd of Saudi Arabia to acknowledge him. Eventually, Goldberg's music hit, the crowd in Riyadh erupted in Goldberg's chants.
The 55-years-old made his way inside the ring and shared a brief staredown with Reigns.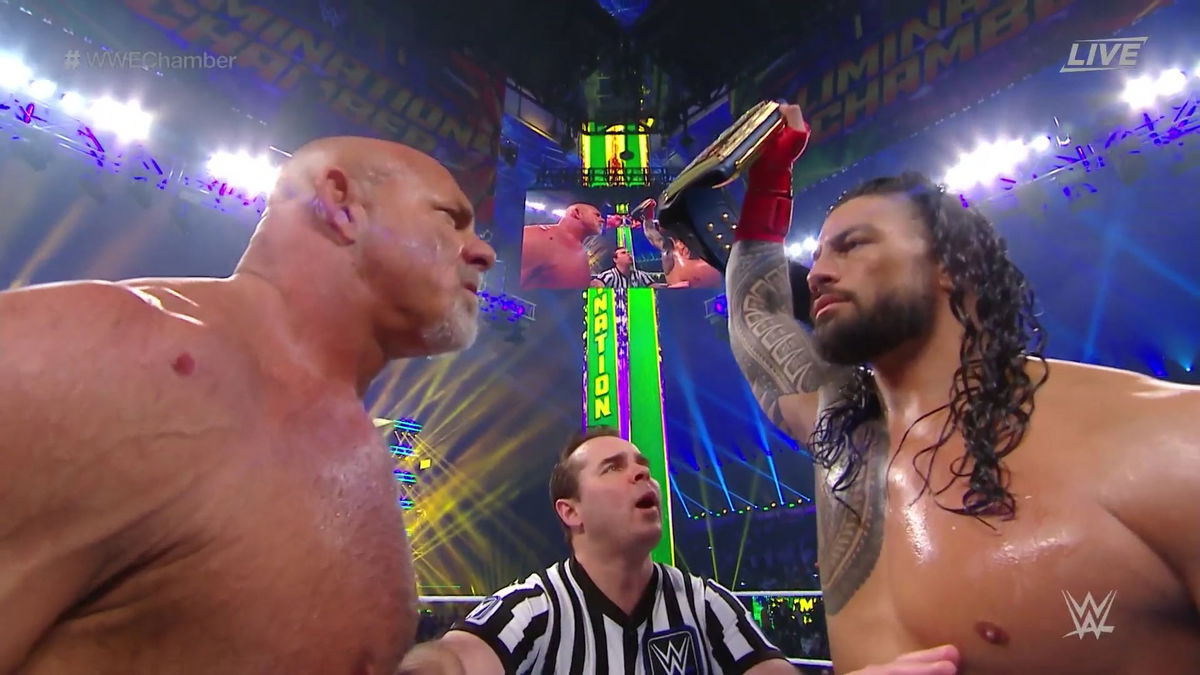 Roman Reigns absolutely decimated Goldberg
Right off the bat, Reigns and 'Berg locked up. The Samoan hit the WWE Hall of Famer with a headbutt and some punches and eventually sent Goldberg outside from the top rope.
Carrying the same momentum, Reigns slammed Goldberg face-first into the Arabic announce desk. However, Goldberg countered the whip and sent 'The Head of the Table' into the barricade.
Eventually, the duo got back inside the ring, and while Reigns was charging down, Goldberg hit Reigns with a spear. After the spear, the whole crowd erupted; however, before Goldberg could capitalize and perform a 'jackhammer' on Roman, he countered the move into The Rockbottom for a two count.
This move clearly indicated that Roman is not scared of The Rock. However, after that Rockbottom, Reigns waited for his chance to leap on Goldberg to perform the spear. However, Goldberg surprised everyone when he connected with his second spear of the match.
Although, instead of capitalizing after the spear, Goldberg wasted a little bit of time and when he grabbed Reigns to put him into the Jackhammer position, 'The Head of the Table' countered the move and put 'Berg into the Guillotine Lock.
As the time went on, Reigns dropped on his back and trapped 'Berg rendering him breathless. Eventually, Goldberg fainted, and the referee had no choice but to ring the bell.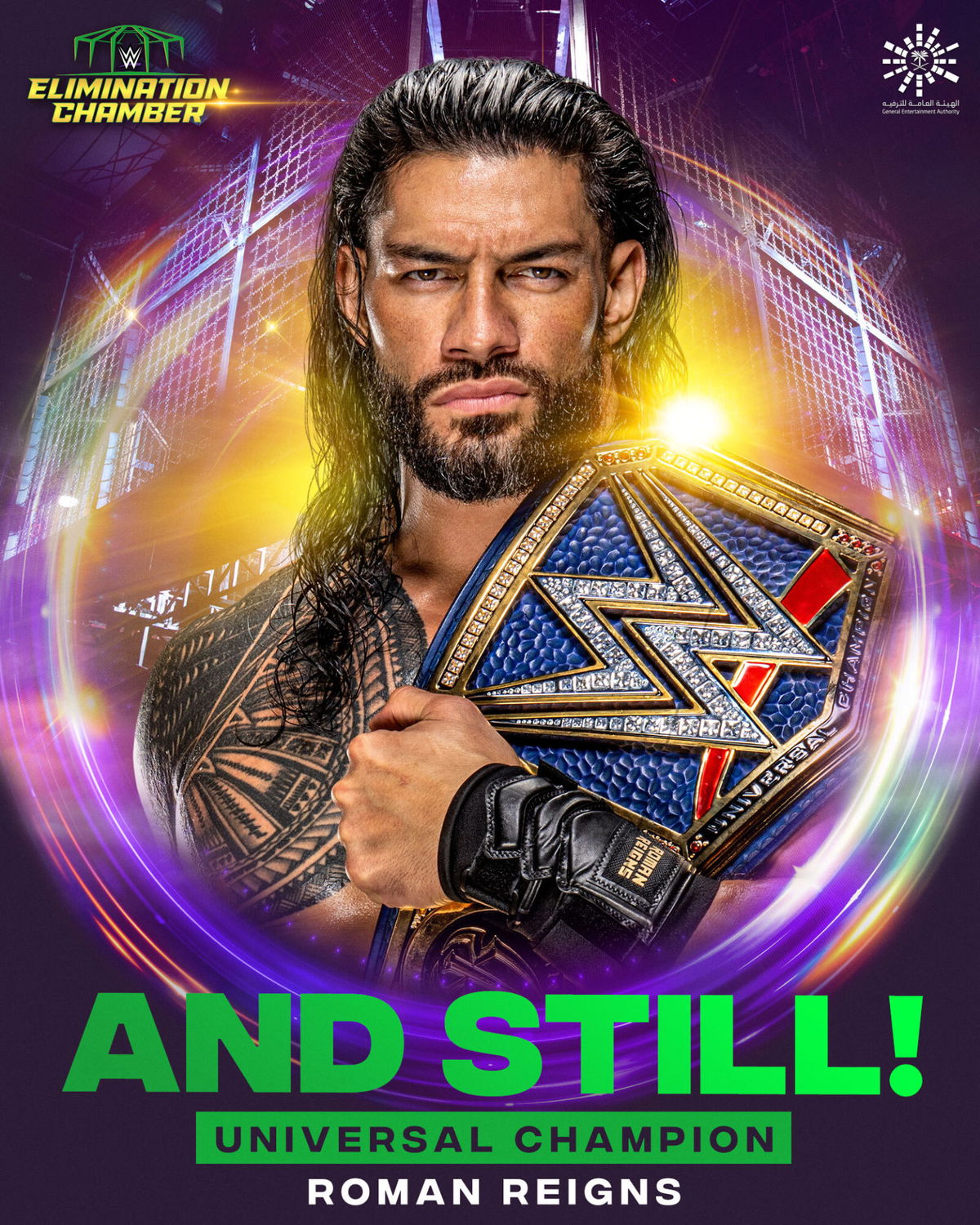 Reigns retained his WWE Universal Championship at the PPV after a quick match of 6 minutes.