The Dudley Boyz were a prominent tag team during that time, and they instantly disliked Scott Hall. When the brothers, Bubba Ray Dudley and D–Von Dudley, met Razor Ramon for the first time, Hall made a snarky comment about them. Hall mocked The Dudley Boyz for their finishing move.
WWE legend Scott Hall pulled an insane joke on Dudleyville!
When the legendary Scott Hall came back into the WWE and reunited with NWO, he pulled a rib on The Dudley Boyz. Alex McCarthy of talkSPORT today shared an excerpt from Chris Jericho's second book Undisputed.
Chris Jericho mentioned that Scott Hall appeared backstage with fake smiles and hellos, but he knew that Hall was not showing his genuine character.
Jericho was eagerly waiting for Razor Ramon to emerge into his true self. Jericho wrote, "It didn't take long for Jaws to attack as five minutes later he shook Bubba Ray Dudley's hand and murmured in his deep voice, 'I love the 3D.'"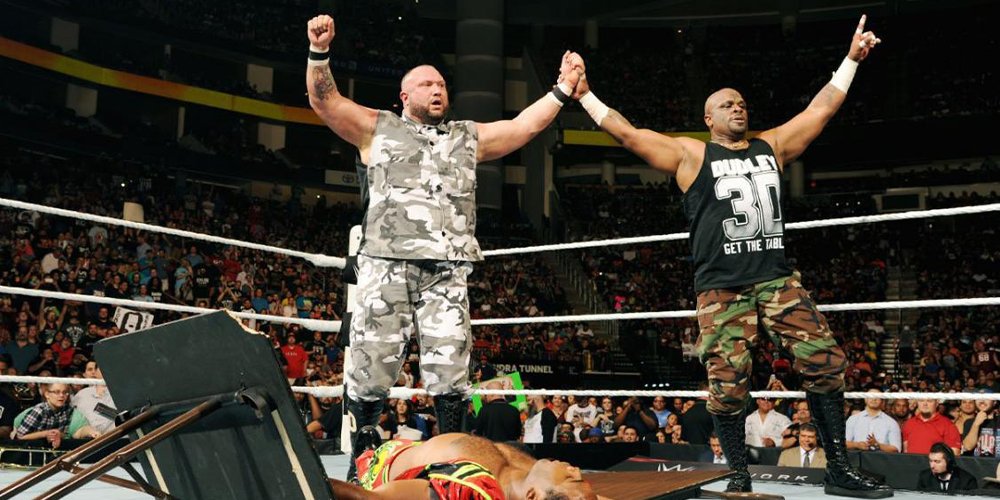 The two-time WWE Hall of Famer words sounded like gold for The Dudley Boyz at first sight. However, the brothers did not see what was coming on their way as Hall then said, "What a great finishing move… can't wait to kick out of it."
These are the actual words by late Scott Hall towards Bubba Ray Dudley and just prove how epic the legendary Scott Hall was.
How did the 3D finishing move originate?
On the 186th episode of Talk Is Jericho, Bubba Ray explained the origin of the 3D finishing move. The boys from Dudleyville in 2015 teamed up with Chris Jericho on his podcast. They shared their reaction to Scott Hall's sarcastic comment.
Bubba Ray, talking to Jericho, mentioned that the 3D finishing move was inspired and developed after watching a match between Rey Mysterio and Dean Malenko on WCW Monday Nitro.
Dudleyville also stated that they were proud of how they have been able to protect the 3D over time. However, D-Von told Jericho that Scott Hall infuriated Bubba Ray when he joked that he would kick out of the 3D finisher. Bubba Ray Dudley explained his anger as "steam coming out of ears."
Even though Dudley Boyz may have been a victim of the WWE legend's mockery, that's in the past. Today, the professional wrestling world mourns the tragic loss of Razor Ramon. The WWE Universe will miss you, Scott Hall!