And it so happened during the latest episode of The Pat McAfee Show. Vince talked about a lot of things and even praised the 10-time World Champion Brock Lesnar.
Talking about Brock during the latest episode of The Pat McAfee Show, Vince McMahon said, "He really is an extraordinary human being. A smart son of a b**ch. In general, he is really f***ing intelligent."
Vince and Brock have a long relationship. Following his WWE debut in 2003, Brock quickly rose to stardom in Vince McMahon's company.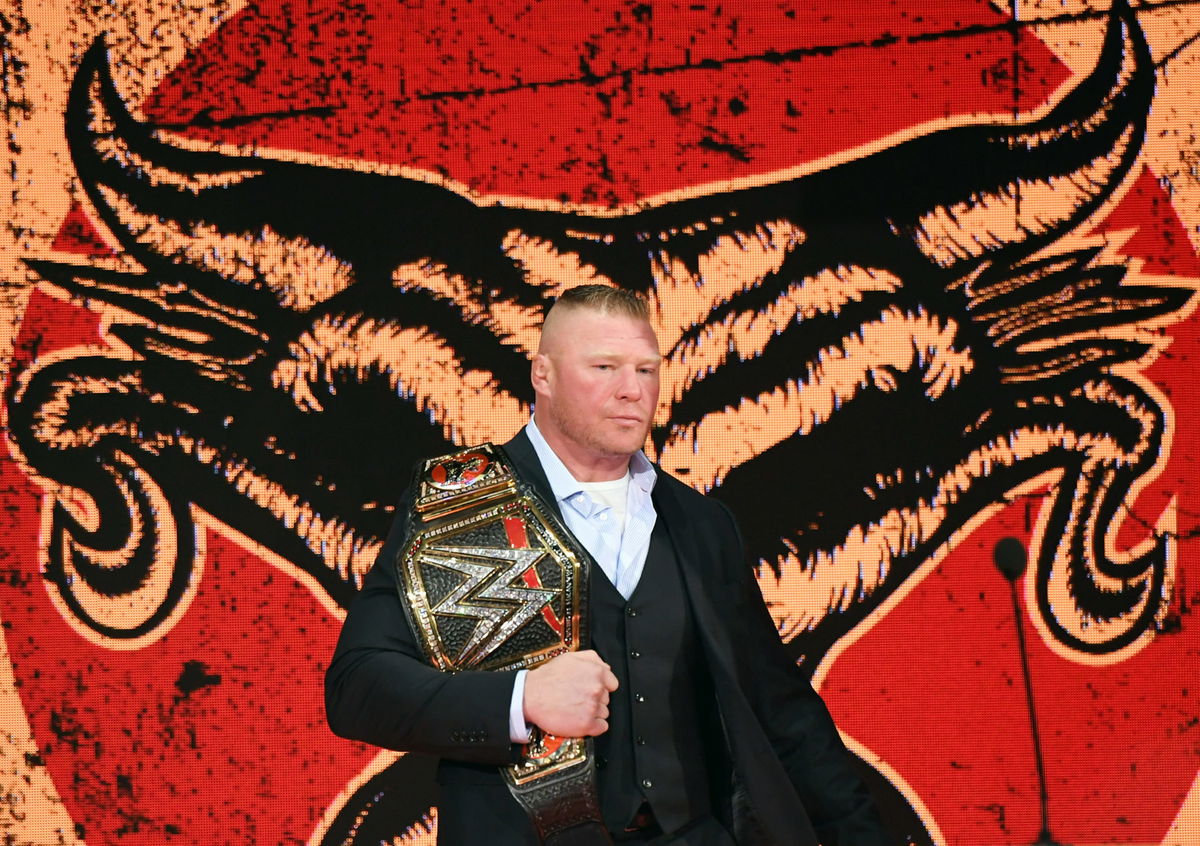 He even left the company to pursue a career in football and then had a successful time in UFC as well. But after all these incidents, he once again returned to entertain the WWE Universe. And presently, he is showing a side of his that the WWE fans are not used to seeing.
Previously, Brock also appeared on The Pat McAfee Show. He talked about Vince McMahon and threw light on his relationship with the WWE chairman.
How is Brock Lesnar's relationship with Vince McMahon?
Prior to the WWE chairman appearing for his first live interview in 15 years, Brock Lesnar also appeared during an episode of The Pat McAfee Show. During his interview, Lesnar detailed his relationship with Mr. McMahon.
The Beast Incarnate admitted he looks at the WWE chairman more like a father figure. He revealed he learned a lot from Mr. McMahon and those learnings have helped him in handling business with the UFC president, Dana White.
Brock said, "I met Vince when I was younger. I look at Vince more as a father figure. I learned a lot of things from him. And I was actually able to carry those things over and handle business with Dana."
Brock Lesnar is not just one of the most popular WWE superstars. He is also a former UFC Heavyweight Champion and had success as a Mixed Martial Artist. Lesnar is currently signed to WWE and will compete in the main event of WrestleMania 38.