Before Stone Cold Steve Austin arrived at WWE, he was a part of WCW. However, over there he wasn't known as "Stone Cold" but as "Stunning Steve Austin".
Recently, a photograph surfaced on social media which shows Stunning Steve Austin tackling Barry Windham during a match in 1992. Astonishingly, The Texas Rattlesnake looks completely different!
In the photograph, Stone Cold is much younger and has a head full of hair! But, if there's one thing which has remained constant since then to now is his passion towards the sport.
It's said that Windham and Austin had an excellent run as rivals during their time at WCW. They had champion matches as well, and both of them had the chance of being the WCW Champion during their rivalry.
Stone Cold Steve Austin has an interesting story about his name
When The Texas Rattlesnake came to WWE, he needed a new name. However, he couldn't come up with something that quite suited the character.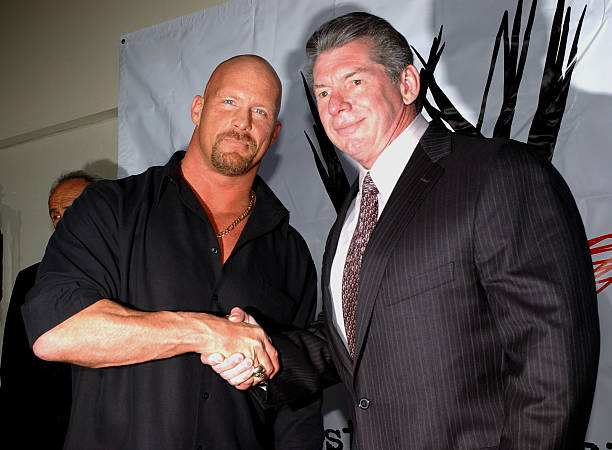 He obsessed over it for a while, but finally, it was his wife who made him have a breakthrough. Apparently, she had served him a hot beverage, but his mind wandered and he didn't drink it while it was warm. As a result, she urged him to finish it before it became stone cold.
This is when it struck him that Stone Cold Steve Austin was the perfect name for him!
Today, there's not a soul in the pro-wrestling industry who doesn't know him. He is credited to be the primary Superstar who led WWE through its most successful era – The Attitude Era.
Keeping that aside, he played a rather unique character in WWE. While he was supposed to be heel, the WWE Universe loved him like he was a babyface. This resulted in him playing a unique character in WWE, and following him, The Rock played a similar character.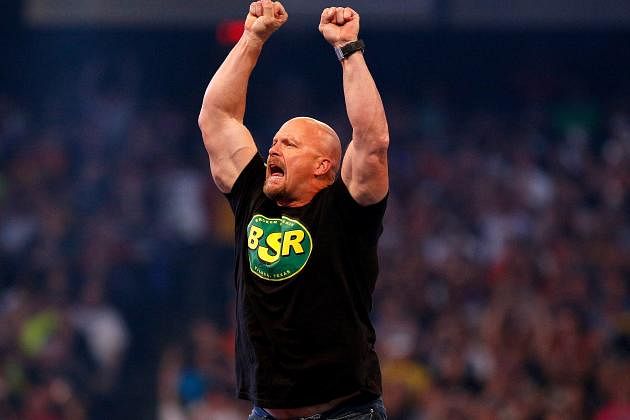 The last time The Texas Rattlesnake was at WWE was at WrestleMania 38. He came for a segment with Kevin Owens, which turned into a fight, which he won. But, this was Night 1. On Night 2, he executed a stunner on none other than Vince McMahon.
Now, this is something the WWE Universe will remember for a long time!