Any given moment can be the turning point of our lives. It could be an event, a roadside conversation, or even a bachelorette party. For WWE Superstar Ronda Rousey, it was a bachelorette party!
During a conversation on the Wives of Wrestling podcast, The Baddest Woman on the Planet spoke about the fortunate moment when she pitched an idea to her agent. 'Rowdy' wanted to hang out at the WWE Performance Center to spend time with her friends. She had no idea this bachelorette party would end up changing her life!
"Well, it was Shayna that got me into WWE in general. Then, she started training at the PC, and then Marina moved out there with Chris. So, I guess I kind of approached them… I had a bachelorette party coming up, and I thought I really want to hang out with the girls, but everybody's in Florida doing wrestling. I'm like, 'why don't I come, and I'll do wrestling with you guys. That way we can hang out, and have our time over there'."
She ended up in a meeting with Triple H and decided to try out pro wrestling. Her entire idea was to pro-wrestle until Travis Browne and she had a baby. However, she couldn't resist staying away from the squared circle!
Ronda Rousey had to warn Becky Lynch about her mother
It's well-known that WWE Superstars follow a script. But, the words would lose meaning if the Superstars did not pour their heart and soul into the segments. Hence, even if Superstars are friends backstage, their rivalry in the ring is never overshadowed by that.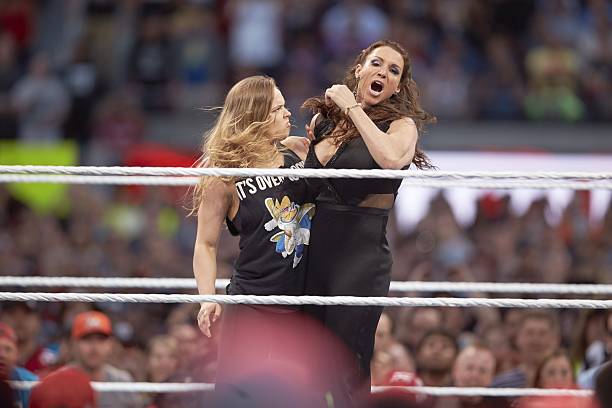 Now, more often than not, superstars take shots at families and partners during segments. It's something the WWE creative team puts in to spice up the segments and engage the audience.
But Ronda Rousey had to warn Becky Lynch from taking shots at Rousey's mother. During the same conversation on Wives of Wrestling, she revealed that her mother does not appreciate being bad-mouthed.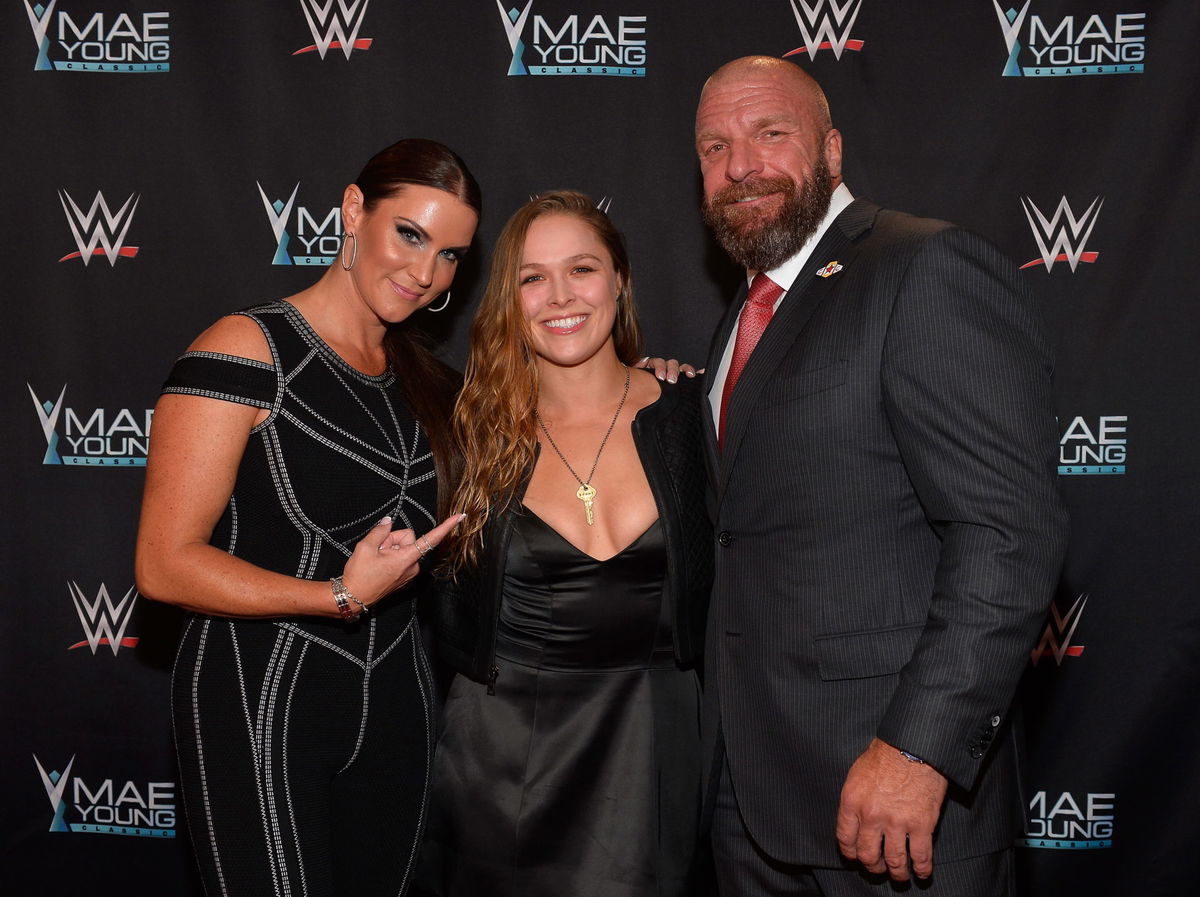 Rousey explained that her mother laid down the rule that if anyone mentions her in segments, she will break their face upon seeing them. The reason being that WWE is paying Rouseyĺ to deal with everything being said but not her mother.
Well, that's fair play! Or is it? Let us know in the comments below!