For so many years, Vince McMahon had several on-screen segments. He even competed in some matches. During all these segments and matches, he got hit by various pro-wrestling moves like the Stunner from Stone Cold Steve Austin.
But will Vince McMahon be able to handle a chop from Gunther? Gunther recently imposed his dominance inside the ring during his matches on WWE SmackDown.
He looked strong and also got the fans talking about him after his matches. But during his matches, one particular move of his that caught the attention of the WWE Universe is the chop.
Recently, during an interview with Cultaholic Wrestling, Gunther talked about his chops. In the interview, he noted how Vince McMahon might react if he hit a chop on the WWE chairman.
First, the interviewer asked him whether Vince McMahon has stepped up to get a chop from him. In reply, Gunther said, "Nobody ever asked me for one, to be honest. It hasn't happened."
Further, he claimed how Mr. McMahon would react if he had hit a chop on the WWE chairman. Gunther added, "I think he can take it. He [Vince McMahon] will be fine. He is a tough man."
Several WWE fans might agree with Gunther on this. The WWE chairman is indeed one tough individual. And he has shown that recently at WWE WrestleMania 38.
Vince McMahon showed his toughness at WWE WrestleMania 38
Prior to WrestleMania 38, there were rumors of 76-year-old Vince McMahon wrestling in a match against Pat McAfee.
Many fans did not think that he would actually wrestle in his mid-70s. But Mr. McMahon surprised everyone at this year's WrestleMania.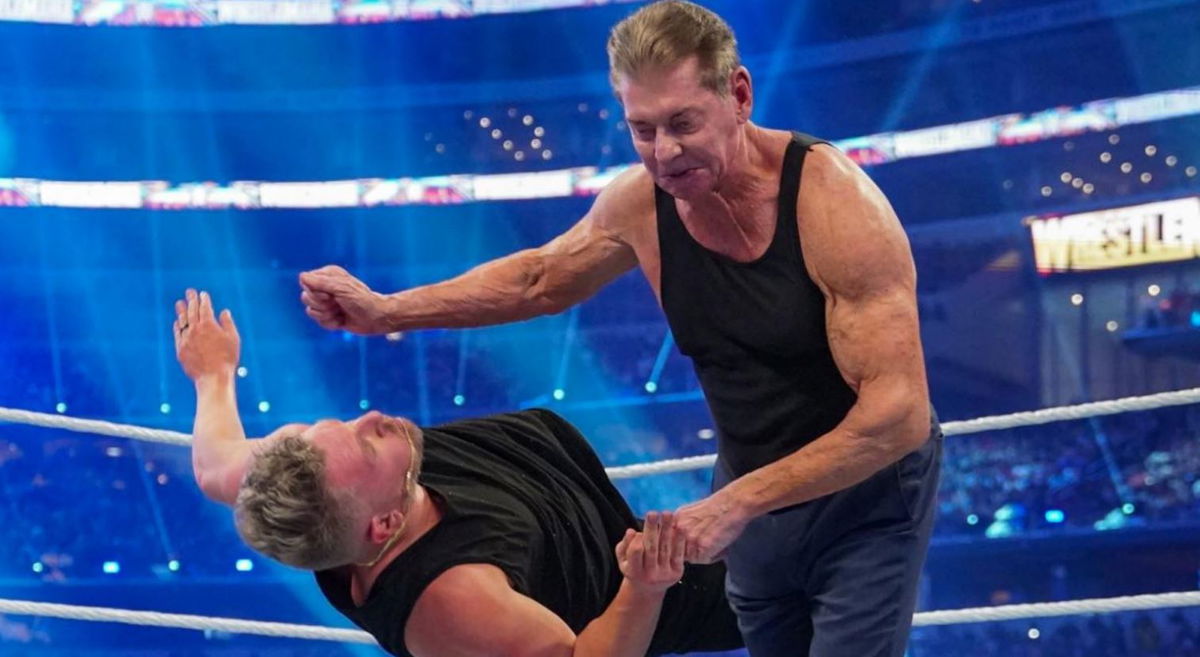 Not only did he compete in a match against Pat McAfee, but he also registered a dominant win over the former football punter after getting some help from Theory.
This is not the first time that the WWE chairman has competed in a match here in WWE. But at WrestleMania 38, he proved age is just a number.
Thus, Gunther is not wrong when he says that Vince McMahon will be fine after taking his chops. The WWE chairman is indeed a tough man.