Triple H is one of the most popular superstars in the pro wrestling business. Even though he has not competed in WWE for a long time, he has always been a topic of discussion in WWE. However, this time, he was name-dropped in AEW.
Several former WWE superstars who shared the ring with 'The Game' are a part of the AEW roster currently. And one such superstar is Chris Jericho.
But it was Jericho's opponent for the AEW Revolution PPV, Eddie Kingston, who name-dropped Triple H on AEW Dynamite. During a confrontation with Chris Jericho, Kingston gave a reference to the rivalry that once existed between Triple H and Y2J.
After their match at AEW Revolution got confirmed, Kingston said, "Don't give me the Chris Jericho from the Mimosa Mayhem Match or the Chris Jericho who got thrown off a cage by MJF. Give me the Jericho who was the first World Champion in this company, the one who bled buckets in Tennessee."
He added, "Give me the Jericho who turned WCW upside down. Give me the Chris Jericho that your close friend [Paul] Levesque hated. If you don't, I'm gonna eat you up alive." (H/T: WrestlingInc)
Paul Levesque is the real name of Triple H. Chris Jericho and Triple H reportedly had some issues in the past. But they are now good friends. Back in 2020, the AEW superstar even wished 'The Game' on his 25th anniversary in WWE.
Is this the first time that Triple H was name-dropped in AEW?
No, this is not the first time. Previously, in 2021, the former WWE Champion got mentioned during a segment between MJF and CM Punk.
After MJF took a dig at CM Punk by claiming that he has always been second best throughout his pro wrestling career, whether it was to John Cena or Triple H.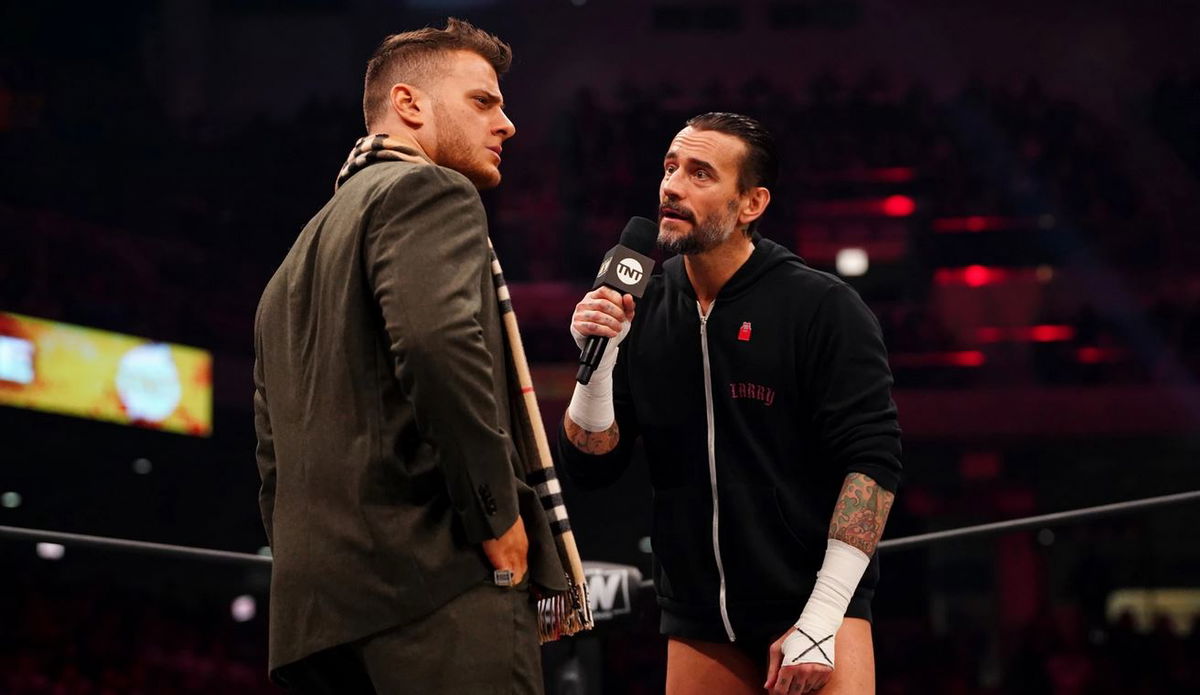 However, MJF did not refer to them directly. He called Cena the 'You can't see me man' and referred to Triple H as the 'King of Kings'. But soon after that, CM Punk fired an ugly shot at 'The Game'.
Punk and MJF are also scheduled to compete against each other at AEW Revolution