Triple H shocked everyone a few days earlier by announcing his retirement from in-ring competition.
Since then, fans and other pro wrestlers have shared their reactions to Triple H's announcement. And an individual to do so recently is Roman Reigns.
The WWE Universal Champion appeared on The Tonight Show Starring Jimmy Fallon ahead of WrestleMania 38. During his time on the show, Reigns talked about Triple H's impact on his professional wrestling career.
Reigns said, "Triple H was very critical in this process to guide me along. Before I met Vince and built a relationship with him, it was Triple H."
"Triple H was huge in guiding me along. I think he recognized the potential, and he was just always good to me. Inside and out of the ring, he is the best," Roman Reigns added.
Thus, The Tribal Chief and the 'King of Kings' share a good bond off-screen. But no one can forget their WWE feud back in 2016.
Roman is currently involved in a major feud against Brock Lesnar. And at WrestleMania 38, he will face Lesnar in a Winner Takes All Match to unify the WWE Championship and the WWE Universal Championship.
In 2016, Reigns had to defend his WWE World Heavyweight Championship in the Royal Rumble Match.
But prior to that, he had rejected Triple H's offers to join The Authority and even attacked Triple H.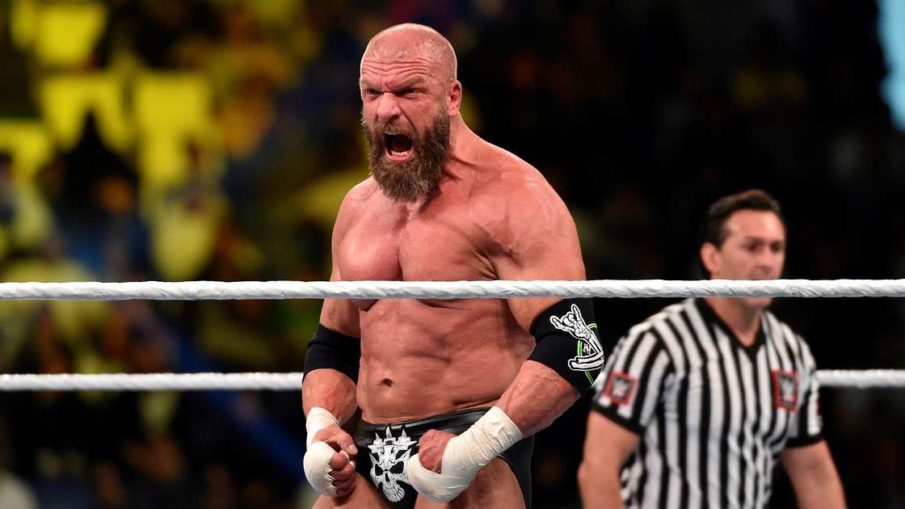 At WWE Royal Rumble 2016, 'The Game' eliminated Reigns. He won the WWE World Heavyweight Championship on that night by eliminating Dean Ambrose in the end.
Later, Roman Reigns defeated Brock Lesnar and Dean Ambrose in a triple threat match at WWE Fastlane.
With this victory, Reigns earned the right to challenge for the WWE World Heavyweight Championship at WrestleMania 32.
And at WrestleMania 32, Roman Reigns defeated 'The Game' to win the WWE World Heavyweight Championship for the third time.