Following an action-packed Money in the Bank, the fans are eagerly waiting for the next pay-per-view, which is called Super ShowDown. The show will be held in Saudi Arabia on 7th June. Since it is just two weeks away, the anticipation is sky-high for the event.
It will be the third show in Saudi Arabia as the company held two shows last year. The Greatest Royal Rumble took place in April, while Crown Jewel happened in November last year.
Considering the fans in the Middle East love to see Superstars from the past, Vince McMahon's billion dollar company brings back several legendary Superstars. We saw Shawn Michaels come out of retirement at Crown Jewel, and the card is stacked with some big names this year.
Goldberg will return to the squared circle after two years, and the former Universal Champion will take on The Undertaker. Moreover, Brock Lesnar, AJ Styles, Seth Rollins, Roman Reigns and many more are on the card.
Without a shadow of a doubt, the match between Goldberg and Undertaker is the most anticipated match of the event. Here we discuss three reasons why the two legendary Superstars are locking horns at Super ShowDown.
#3 A possible retirement match for Goldberg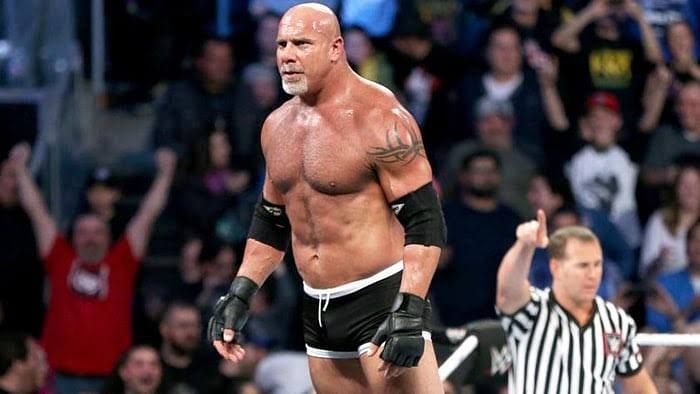 Goldberg made his debut in the squared circle 22 years ago, and he took wrestling world by storm. Due to his agility and brute strength, Goldberg became a dominating character. Besides the remarkable winning streak, Goldberg won several titles.
After a gap of twelve years, Goldberg returned to the ring in 2016. Goldberg still possessed the domination as he defeated Brock Lesnar in less than two minutes at Survivor Series. Goldberg subsequently won the Universal Championship before dropping it to Lesnar.
Judging by the career graph of Goldberg, he certainly had a stupendous career. The 52-year is in the last phase of his career and he might decide to hang up his boots in Saudi Arabia. A farewell match against Undertaker could be an ideal way to retire from the squared circle.
#2 A big paycheck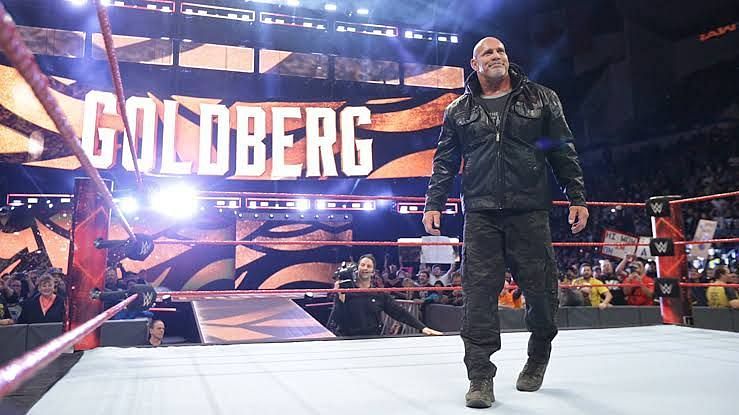 WWE signed a ten-year deal with the Sports Authority of Saudi Arabia, which will allow the company to host shows in the Middle East every year. It is no secret that the shows in Saudi Arabia generate huge revenue, and it is beneficial for the company.
WWE brings back legendary wrestlers of the past as they walk out with massive paychecks. Undertaker and Goldberg will headline the show in Saudi Arabia. Considering the two men are colossal names, they could have significant income from their bout at Super ShowDown. Similar to a Goldberg match, it is not likely to last more than five minutes.
Goldberg's last tenure also had short matches as he defeated Lesnar in less than two minutes. Goldberg's Universal Championship match with Kevin Owens lasted just twenty one seconds, while he lost to Lesnar within five minutes at WrestleMania 33. Regardless of the result of the match, Goldberg and Undertaker could earn seven figures for spending some minutes in Saudi Arabia.
#1 Undertaker and Goldberg never faced each other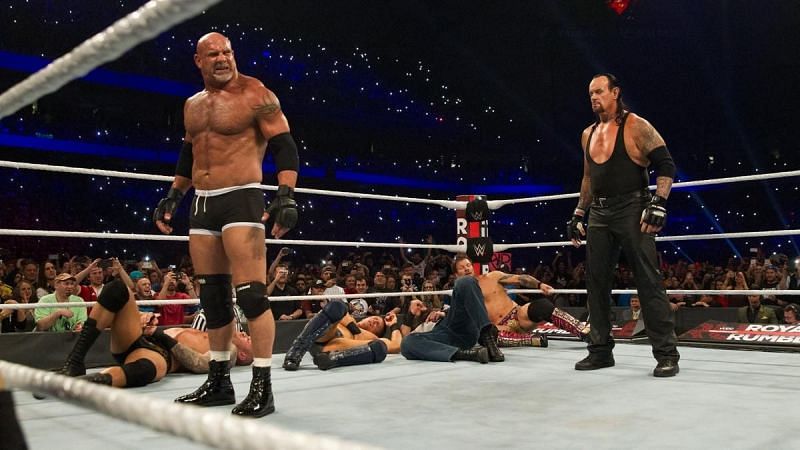 Undertaker has been part of WWE for three decades and he had astounding feuds with numerous Superstars. On the other hand, Goldberg's first WWE tenure was impressive when he dominated many top-tier Superstars of the company, but he never fought Undertaker. Hence, it will be a fresh match for the WWE Universe.
The match between Goldberg and Undertaker is certainly a dream match which should have happened long ago. Though the two Superstars are in the twilight of their careers, they could offer a memorable bout at Jeddah.
Both men have huge legacies, and it will be interesting to see who gets pinned at Super ShowDown. In fact, the two Superstars held two popular winning streaks of professional wrestling. Goldberg suffered a defeat in his last bout at WrestleMania 33, while Undertaker will be aiming to add another feather in his illustrious career by pinning the former Universal Champion.