Former WWE Intercontinental Champion Umaga was a one-of-a-kind wrestler. There are no two ways about it. However, his epic rivalry against John Cena was the highlight of his career.
The two wrestlers put out some of the best matches of their respective careers. Cena and Umaga definitely raised each other's stocks and the WWE Universe couldn't get enough from the two.
However, former WWE referee Mike Chioda confessed that Cena legitimately knocked out Umaga in a match and the Samoan was lying unconscious on the ring canvas.
Umaga passed out because of John Cena
John Cena and Umaga wrestled in a gruesome match at the Royal Rumble premium live event in 2007. However, the stipulation of the match made it all the more brutal. The match was a 'Last Man Standing' match where Cena choked out Umaga with a ring rope and the Samoan fell flat.
Speaking on the latest episode of his 'Monday Mailbag', the veteran referee noted that he didn't realize that Umaga legitimately passed out. Chioda just thought that Umaga was selling Cena's ring-ropes spot.
"Umaga couldn't answer anything. He was out like a light. That's why I got so worried about Eckie [Umaga]," Chioda said.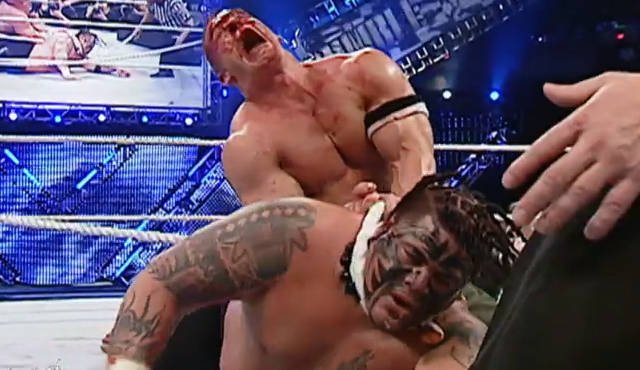 Towards the end of the match, Cena grabbed the undone ring rope, which was detached from the turnbuckle. Eventually, he wrapped the rope around Umaga's neck and the Samoan passed out.
"I was thinking, was he concussed? But no, the rope got him and choked him out, and he passed out. I didn't even know Eckie [Umaga] was passed out. He was shoot passed out. He was totally out of it," Chioda confessed.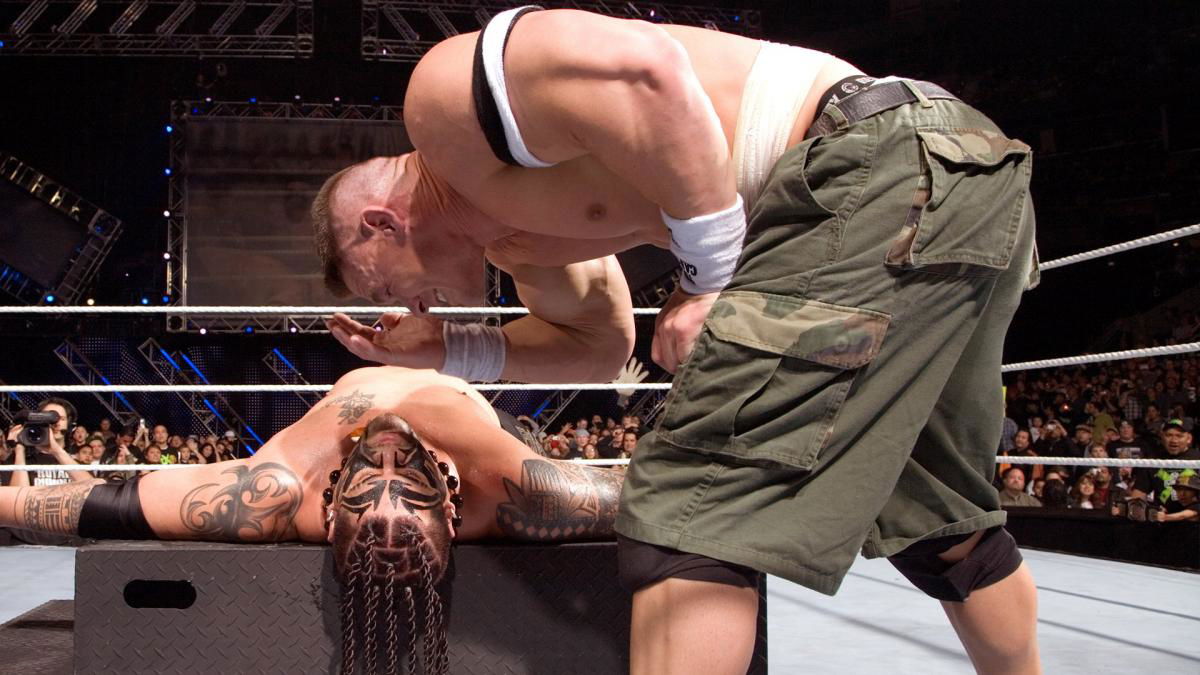 During the podcast, Chioda confessed that he partly blames himself for that incident. Chioda noted that as a referee, he should've known what was going on in the match.
However, Chioda also admitted that he thought Umaga was selling the spot. The referee also noted that Umaga tried to call his name before passing out, but he couldn't hear him.
"I felt bad because as a referee, you have to know what's going on in there. I was like, 'Eckie, I just thought you were selling so good.'".
In the end, Cena won the match because of that spot and the crowd witnessed one of the best bouts of both men's careers.