But Taker and Vince McMahon share a special bond that stretches beyond their professional business. Mr. McMahon is like a father figure to The Undertaker.
This was quite evident today, as well as Taker and Mr. McMahon were visibly emotional during the Hall of Fame event.
Mr. McMahon silenced wrestling fans in style!
Mr. McMahon took his time to call out Mark Calaway, aka The Undertaker, into the ring. Before introducing The Phenom at the Hall of Fame, Mr. McMahon had the highest praises for him.
Vince McMahon talked about how Taker has qualities like, "toughness, athleticism, perseverance, intelligence, dedication, discipline".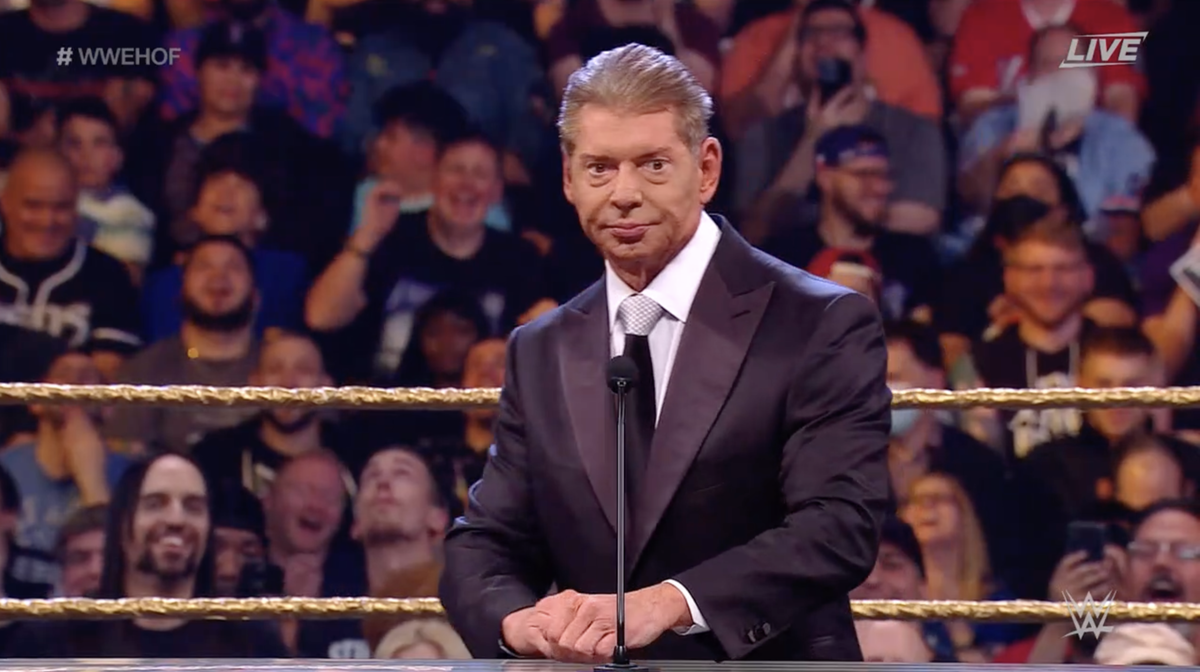 Meanwhile, the wrestling fans hijacked the WWE owner's speech with Stone Cold Steve Austin's "What? What? What?" chants.
Vince McMahon responded quickly to the audience, "I'll have The Undertaker come out here and kick your a**"
The wrestling fans turned immensely excited when The Boss addressed them that he would call his best man, Taker, to shut them up.
Vince McMahon lists down the supremacy of The Undertaker!
During the Hall of Fame speech, Vince McMahon explored the characteristics of The Phenom to the live audience. The WWE Chairman also feels that there's no other man more deserving than The Undertaker in the Hall of Fame.
The Boss said, "One of the qualities that someone who is accepted to Hall of Fame would have. Qualities such as integrity, no doubt this man has an abundance of integrity more than anyone I've ever known."
"WCW never bothered to call The Undertaker because they knew he would never answer," Vince McMahon spoke about The Phenom's loyalty.
McMahon added, "RESPECT! This man has never demanded respect. Yet he commands it, just by the way he carries himself as a performer and as a man.
According to Vince McMahon, The Phenom also employs the quality of 'leadership,' as he has set an example of leadership. In addition, many WWE Superstars have revealed their stories when Taker has guided them backstage and in the locker room.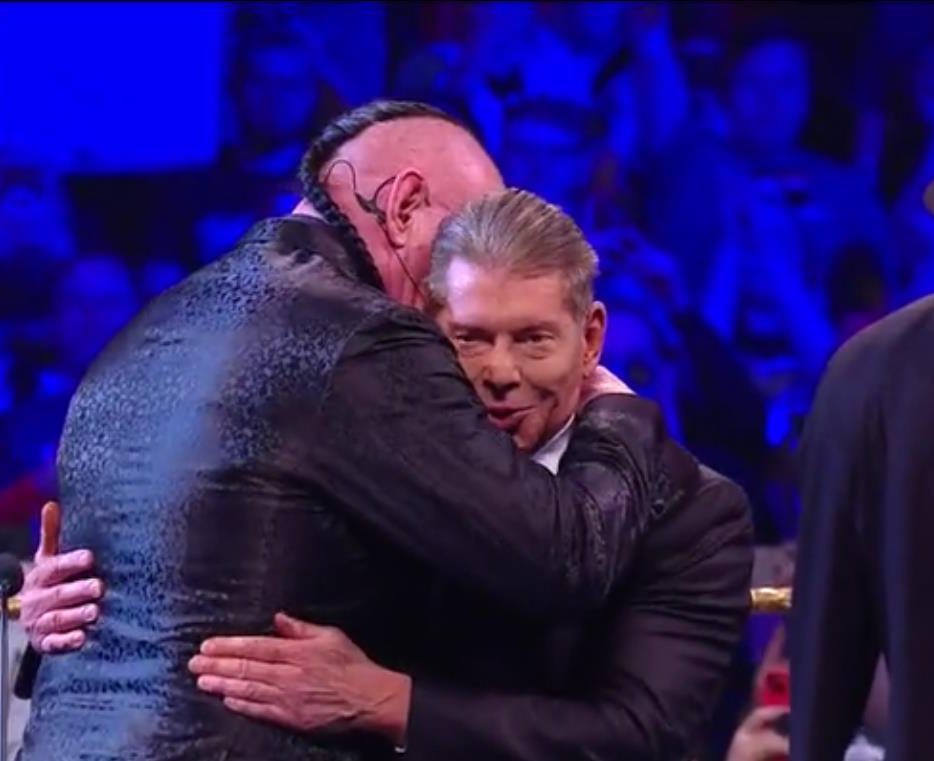 The Undertaker is an absolute legend of the pro-wrestling world and deservedly took his place in the WWE HOF. During the ceremony, it was great to hear Vince McMahon talk about The Deadman and praise him for all his achievements. Meanwhile, Taker also thanked the WWE Chairman for his support and guidance.
What did you think of The Undertake's HOF speech? Let us know.