WWE in the 2000s had major feuds between many wrestlers. Imagine all the WWE legends such as Lita, The Undertaker, Kane, Triple H, Stone Cold Steve Austin, Matt, and Jeff Hardy in one ring! Yes, it did happen, but for an unfortunate reason.
The Machete Girl, Lita was aligned with The Hardy Boyz as Team Xtreme, as she was involved in an on-screen romance with Matt Hardy. As a result, Lita frequently tagged along with Matt and Jeff Hardy in the ring.
On the 12th April 2001 episode of SmackDown, Jeff Hardy put his Intercontinental Championship title on the line against The Game. But Jeff was found in trouble when Triple H slammed the referee down.
The other half of The Hardy Boyz interfered inside the ring and knocked Hunter, aka Triple H, with a steel chair to his brother's aid. This led to Jeff Hardy pinning Triple H and retaining the Intercontinental Championship.
Jeff Hardy vs. Triple H rematch for The Intercontinental Championship
The Game Triple H was furious and aligned with The Rattlesnake Stone Cold to take down The Hardy Boyz. On the 16th April, 2001 episode of Raw, the two former WWE Champions, Stone Cold and Triple H, may have crossed a line. Brother Nero, aka Jeff Hardy, signed up for a rematch for the gold title against The Game. Just moments before the title match, Matt Hardy attacked The Rattlesnake.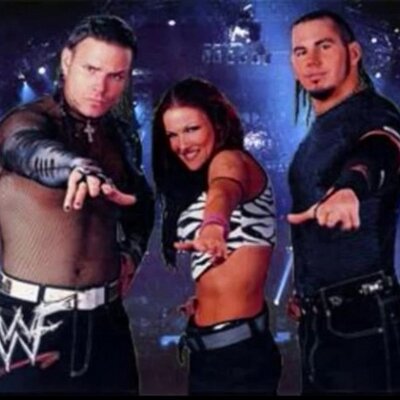 Team Xtreme decided to walk inside the ring for Jeff Hardy's IC title match. However, William Regal warned if he walked in the ring with his brother, the WWE official would strip down the Intercontinental Title from Jeff Hardy's shoulder.
The decision led by William Regal caused complications for Jeff Hardy and Lita. The Game Triple H defeated Jeff Hardy for the gold. Meanwhile, Stone Cold Steve Austin took his revenge on Matt Hardy backstage and destroyed him to his knees.
WWE Legend The Undertaker came to Lita's rescue!
Triple H's wife Stephanie McMahon also joined the ring. She threw helpless Lita inside the ring to face off against the two wrestlers. WWE Legend Lita saw herself inside the ring with Stone Cold and Triple H, who were furious. They were about to attack The Machete Girl until The Brothers of Destruction came to her rescue. The Undertaker and Kane came into the ring to save Lita.
As soon as The Undertaker 2000s' gimmick theme song popped out, Triple H and The Rattlesnake felt fear. The Undertaker and Kane walked inside the ring with such a fearsome attitude that Triple H and Steve Austin ran out of the ring.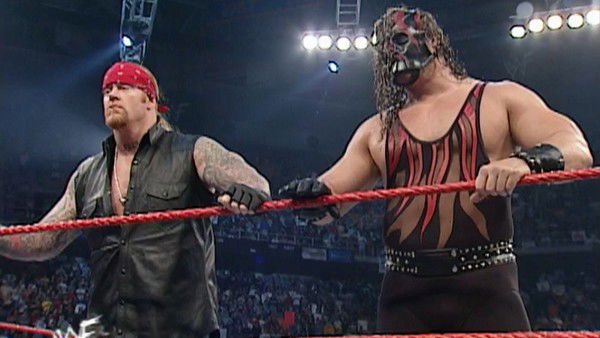 The fear commanded by The Phenom was for a good cause in this scenario. This gesture by The Brothers of Destruction later got them in a quarrel with Triple H and Stone Cold Steve Austin.