It comes with no surprise to see many WWE superstars enjoying their macho hobbies outside the ring. While it's hunting in the wild for 'The Beast Incarnate' Brock Lesnar, for the likes of Stone Cold Steve Austin and Goldberg, it's shooting with top-notch guns in rough ranches. and it's not just a simple hobby for the Texas Rattlesnake, as he has impressive skills and passion for the activity that requires great accuracy.
However, the WWE Hall of Famer shared a video of him displaying some lethal accuracy, making the target boards plink. More interestingly, Austin used his brand new Taran Tactical weapon on his Broken Skull ranch.
This is the iconic gun from the popular John Wick movie franchise.
Stone Cold Steve Austin aces the art of shooting with John Wick's gun
The one and only Austin 3:16 has made several trips to shooting ranches, whether it is the prominent gunsmiths' Taran Tactical's range or his own Broken Skull ranch in Texas. Moreover, he occasionally tags in with Taran Tactical's owner and world dynamic shooting champion, Taran Butler.
Now, this has a special connection with the John Wick franchise. Because Butler is also a Hollywood shooting trainer, who extensively works with Keanu Reeves- starring movie series. Further, John Wick movies made several Taran Tactical guns iconic through the thrilling stunt scenes.
However, Stone Cold Steve Austin was captured on his Instagram feed, hitting several shots on plinking steel target boards. As caption, Austin wrote, "Target plinking at #brokenskullranch #glock #tarantactical #combatmaster #9mm #2a #🇺🇸 @firstlineballistics". The gun he used was the iconic Taran Tactical Combat Master glock of 9 mm.
Further, many fans expressed their admiration towards the WWE legend in the comment section, appreciating his cold beer brand American Lager as well. Also, First Line Ballistics, the company that made those steel target systems Austin used, also commented with warm regards.
Steve Austin: A man of many qualities
Stone Cold Steve Austin is undoubtedly the most endearing megastar in WWE. Despite his massive professional career, Austin possesses vast knowledge in a range of things, including dirt bike riding, beers, and firearms. Moreover, in his retirement life, he enjoys many such activities besides hosting the Broken Skull Sessions on WWE Network.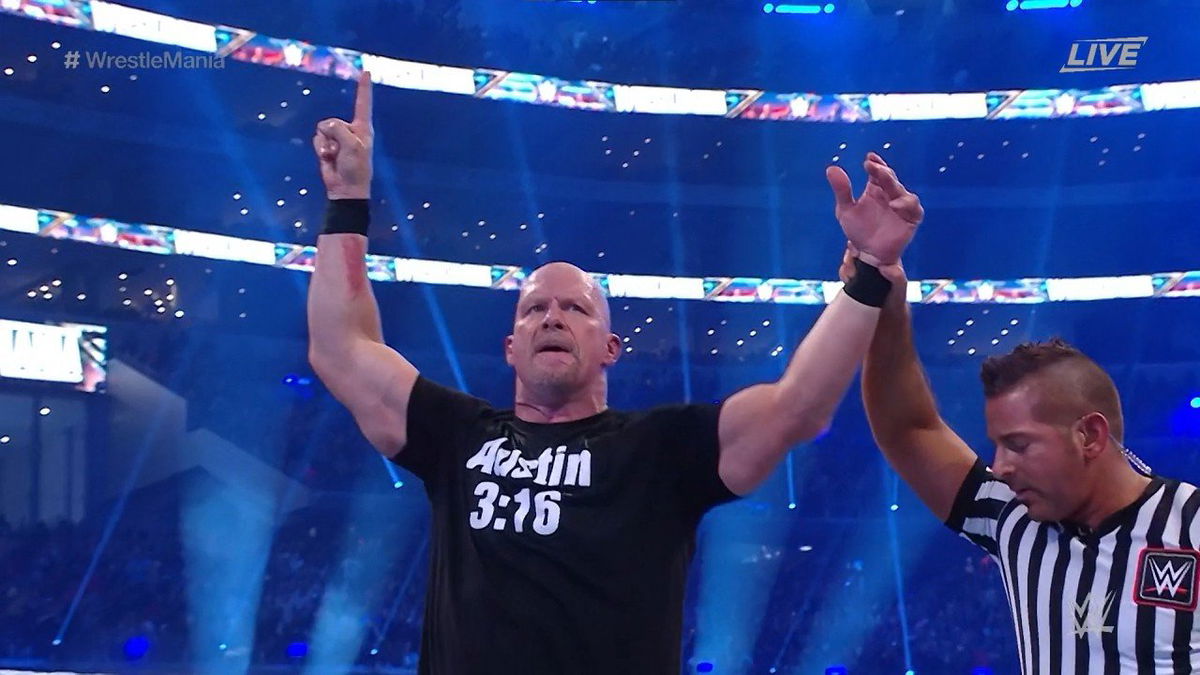 As all of his activities need impeccable accuracy and proficiency, what the 57-year-old is doing is truly amazing. Recently, he returned after 19 years for the No Holds Barred match against Kevin Owens in WrestleMania 38, showing that he still got the same potential for dominating the ring.
Although he has not made it clear if he would stay for more storylines, watching the legend excelling in everything he does is a treat for the fandom.