Recently, it was Cody Rhodes who hinted at wanting to be the next champion. Considering Reigns is the WWE Champion and WWE Universal Champion, Rhodes will challenge him unless there is a change of hands in-between.
But, for now, The Tribal Chief is in-charge, and he's not liking what he's hearing. So, on WWE Raw: April 11th, 2022, Reigns worked a six-man tag team match alongside The Usos against The New Day & Drew McIntyre.
Reigns did not come under the limelight because of what happened in the ring, but for what happened outside. A video shows Reigns standing ringside and ripping apart a Cody Rhodes fan sign. Next, he passed the pieces to his cousin, who throws them back at the fan.
Everyone knows someday someone will dethrone Roman Reigns. It can be Cody Rhodes, Seth Rollins, or even his youngest cousin, Solo Sikoa.
However, if he's being this dismissive of The American Nightmare at this point, Rhodes will need to fight others and earn his way to the top. If he directly challenges The Tribal Chief, there's a high chance the answer will be a big fat "NO."
Roman Reigns continues to dominate WWE with his alpha character
Quite a few legends in the business have agreed that the way Roman Reigns dominates the business, very few have reached that level.
His attitude, expression, voice, and actions, everything is tuned to perfection. This helps in making his character the perfect heel.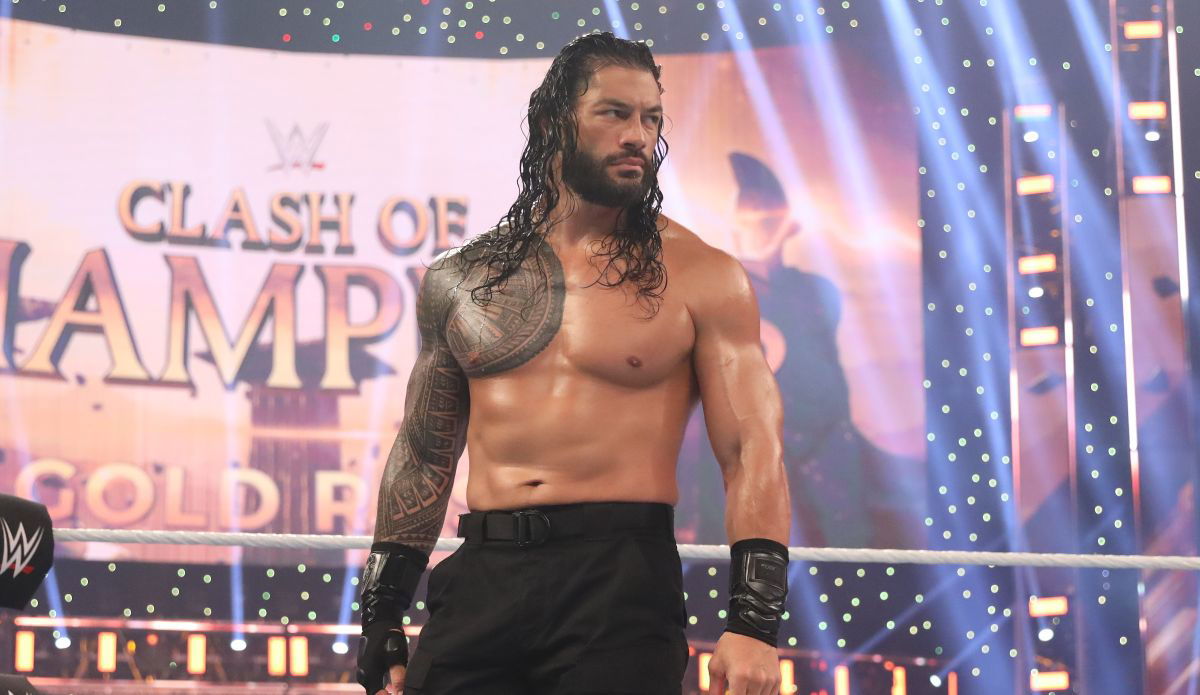 For example, he didn't have to tear the fan sign. But, in doing so, he strengthened his character as a heel and what his character believes in – 'he's in God-Mode.'
There is no doubt that The Tribal Chief will go down in history as one of the toughest, strongest, and greatest WWE Superstars. Not only does he carry himself extremely well as the face of the company, but also ensures that he carries forward The Samoan Wrestling Legacy.
As of now, no one has actually challenged Roman Reigns for any of the titles. But, it seems like Shinsuke Nakamura could come after the Universal Championship, and Cody Rhodes will go after the WWE Championship!