The Undertaker had retired from in-ring competition back in 2020. A man that gave his all to WWE and the pro wrestling business had to find something else to keep himself busy post-retirement. It seems like he was successful in doing so as he provided an update on his Instagram handle.
In his post, 'The Phenom' revealed he has been hunting for Turkeys and shared some pictures from the sessions where he can be seen holding the Revolt XL. Several fans and former WWE superstars like Chris Jericho and Rikishi reacted to this post.
While one fan wrote, "Taker about to tombstone some turkeys", another fan gave the WWE legend a new nickname "Hunter-Taker."
This is not the first time that The Undertaker hunted as he engaged in the activity last year as well. This just shows how much he loves to hunt. Well, he is not the only big star who loves hunting, as Brock Lesnar is another name who engaged in the pastime.
The Undertaker and Lesnar had great matches in the WWE in the past. In fact, 'The Beast Incarnate' was the first person to defeat The Undertaker at WrestleMania.
Coming to WrestleMania and WWE, The Undertaker had a very special moment before this year's WrestleMania. He finally took his place in the WWE Hall of Fame this year. This was not only a special moment for him, but for all his fans all around the world. However, there seems to be one more surprise.
Is The Undertaker going to launch his own podcast?
There has been a huge update on The Undertaker's plans post-retirement. Per WrestleVotes, it looks like 'The Phenom' will soon have his own podcast. This will be similar to Stone Cold Steve Austin's Broken Skull Sessions.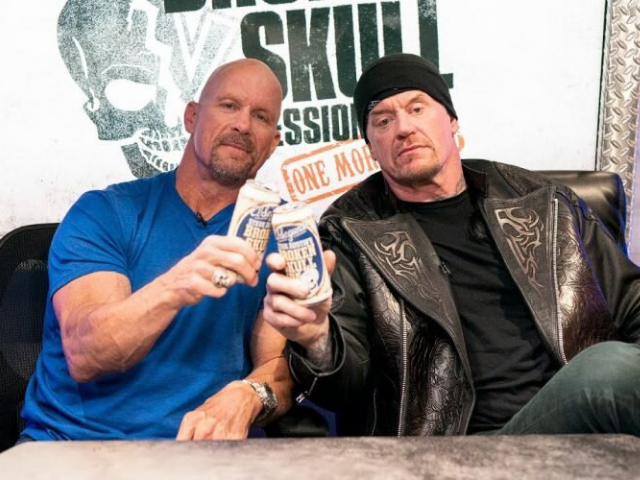 WrestleVotes noted, "In a show similar to that of Broken Skull Sessions, Peacock & WWE have convinced The Undertaker to enter the podcasting world. Source states his new show should begin airing within the next few months."
It remains to be seen if The Undertaker takes up this challenge and steps into the podcasting world. All his fans must be eagerly waiting for an official announcement of this.