Stone Cold Steve Austin is coming back to WWE. And this has been the talking point for over a month now. But recently, this got official following Austin's response to Kevin Owens' challenge on WWE Raw.
The entire WWE Universe can't hold back their excitement following this announcement. Even the WWE legends looked excited and had a lot to talk about Steve Austin and his WrestleMania 38 moment.
Recently, during an episode of the Grilling JR Podcast, Jim Ross offered his take on Stone Cold Steve Austin and his WrestleMania plans.
Jim Ross said, "It looks like Austin is not going to do anything at WrestleMania as far as wrestling in the ring. He and I have talked, but at the time we talked, he didn't know what he was going to do and he didn't sound overwhelmingly enthusiastic about it." (H/T: WrestlingNews.co)
Following Austin's official in-ring retirement in 2003, the WWE legend made multiple sporadic appearances in WWE. And every time, he entertained the WWE Universe.
Following Kevin Owens' recent hatred towards Texas, the Texas Rattlesnake might hit some Stunners rather than just making an appearance this time.
Is Stone Cold Steve Austin going to wrestle at WrestleMania 38?
Stone Cold Steve Austin retired from in-ring action back in 2003 because of multiple severe injuries. His last match in WWE came against The Rock at WrestleMania XIX.
But recently, for over a month, there have been rumors of Steve Austin returning to in-ring action at WrestleMania 38.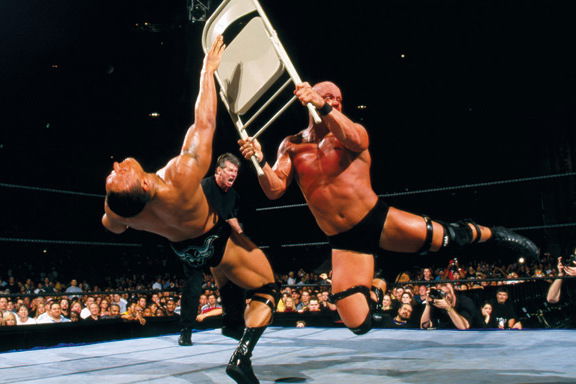 However, it looks like Austin won't be competing at WrestleMania 38. Though a match is not scheduled yet, Austin might get physical with Kevin Owens during their interaction at The Grandest Stage of Them All.
Earlier on this week's episode of WWE Raw, Kevin Owens called out the WWE legend. Soon after that, Austin cut an impressive promo and accepted Kevin's invitation for WrestleMania 38.
It will be interesting to see how WWE prepares to plan this segment at The Grandest Stage of Them All in Dallas, Texas. We might even get to see some Stunners as well.