Several talented individuals and top stars like Keith Lee, Adam Cole, CM Punk, and Bryan Danielson have made the switch from WWE to AEW.
All these signings have created a buzz in the pro wrestling world. Not only former WWE superstars, but top UFC stars have also appeared in AEW, playing a key role in AEW's rising stardom.
Recently, Tony Khan and Jim Ross were in attendance for UFC 273. ESPN's Marc Raimondi revealed that Jim Ross and the AEW president were in Jacksonville for UFC 273.
A few days back in an interview with ESPN, Tony Khan also revealed he had asked the UFC to appear at AEW's upcoming PPV, Double or Nothing, in May.
It will be interesting to see if anyone from UFC appears at AEW Double or Nothing.
And if the AEW president can make a partnership with the UFC for a talent crossover in the future, it will be a big positive for AEW.
Were Tony Khan and Jim Ross scouting talents for AEW during UFC 273?
Well, Khan might have been present there just to enjoy the fights and strengthen his relationship with the UFC.
But there is also a possibility that Tony and Jim Ross were scouting fighters during UFC 273 to make them All Elite.
Jim Ross obviously has a history of being the head of Talent Relations in WWE. The AEW commentator also has a good eye for picking talents that can have a great future in pro wrestling.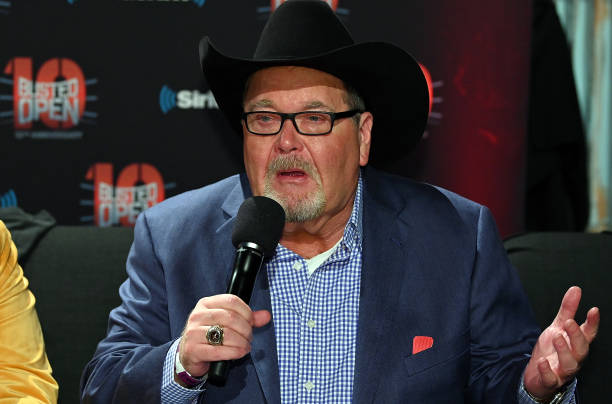 Thus, it makes sense for someone like Jim Ross to accompany Tony Khan at UFC 273 if Khan wants to sign any UFC star for AEW.
However, if Tony Khan makes any UFC star All Elite after UFC 273, it won't be the first time that a UFC star will appear in AEW.
UFC stars like Jorge Masvidal, Junior Dos Santos, and Paige VanZant have already made their mark in AEW. Which UFC star do you want to see in AEW next? Let us know in the comments below.