Charlotte Flair is one of the most decorated superstars in WWE. Right from her debut, Charlotte has performed admirably and has gotten support from the fans as well as from Vince McMahon.
Since the Women's Evolution, WWE female superstars have gained immense success and fame. Today, wrestling fans around the world appreciate female wrestlers for displaying their wrestling skills with great athleticism.
Charlotte is one of the female superstars who is the reason behind the increase in popularity of the women's division and is amongst the top WWE Superstars. Flair got many opportunities to display her talent in front of the fans and she grabbed them with both hands. Eventually, she became the face of the company in the female division.
Recently, WWE Hall of Famer Jeff Jarrett appeared in an interview with Bally Sports. During his conversation, he talked about the wrestling industry. He specified how WWE female superstar Charlotte Flair is making her way to the top.
He said, "I believe Charlotte Flair may be the very best athlete on the entire roster in WWE. Not just females, but I am talking about males and females. What she does night in and night out. You know her old man, Ric probably gets mad, but she is a far superior athlete to her father and a far superior athlete."
"I don't think people realize just how athletic she is! Again with her looks and her presence, ring presence, and her name that all go with it but at the very end of it. What she can do at the night in and night out, bell to bell is pretty remarkable."
Charlotte Flair retains her SmackDown Women's Title
Last week, Charlotte Flair defended her title against former NXT UK Women's Champion Toni Storm. For the past few weeks, both women have been engaged in heated battles and have been trash-talking with each other.
In the latest episode of Friday Night SmackDown, Charlotte Flair got her hands on Toni Storm in an intense battle for the SmackDown Women's Championship. Both women fought hard and gave their best to keep the match on until Charlotte got her momentum to keep Toni Storm down.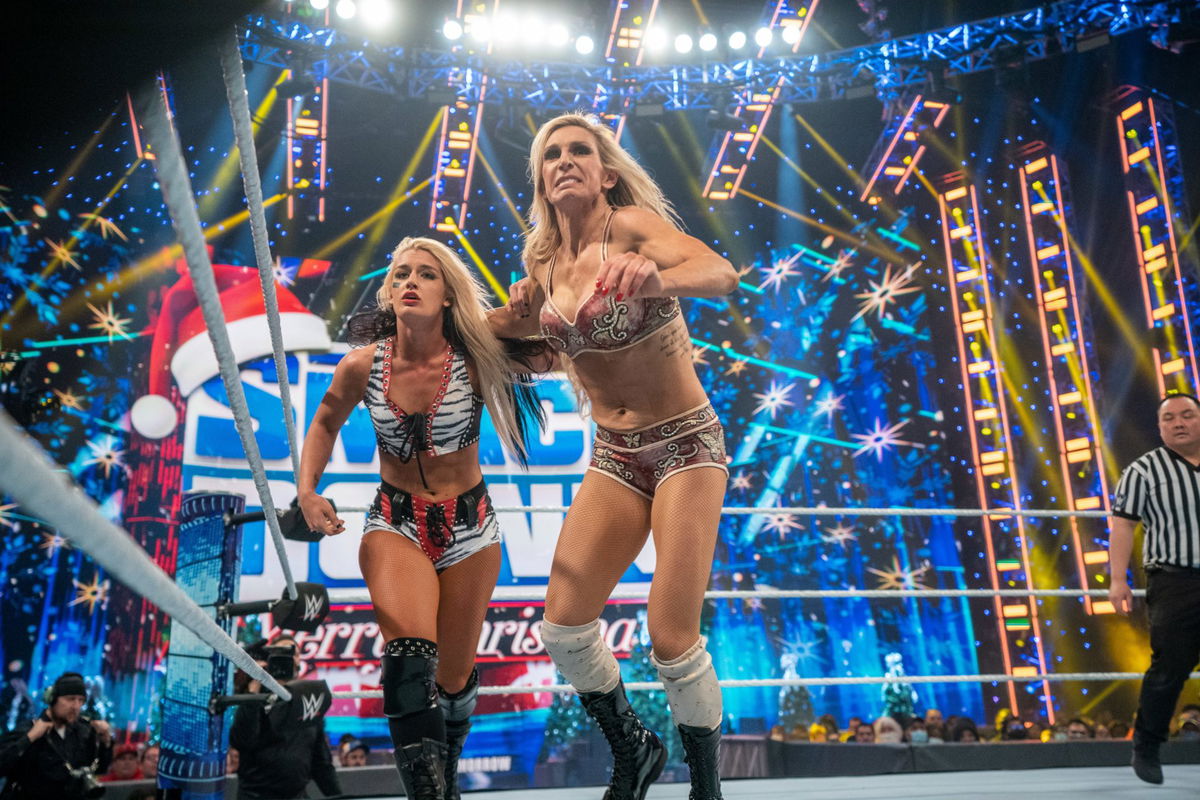 In the end, Toni Storm got pinned and lost her title shot against Charlotte. Although Toni Storm gave her best, it was not enough to keep 'The Queen' down.
It is quite clear that Charlotte Flair is looking to get a long run with her SmackDown Women's Title. Who will defeat Charlotte Flair? Will anyone dethrone her? Tell us in the comments.