'Cactus Jack' has always shown his support to 'The Great One' in and out of the ring. When the Oscars 2022 slap controversy was trending high, Mick Foley had also reacted to it. He criticized Will Smith's actions while also subtly appreciating The Rock.
Recently, Foley promoted The Rock's energy drink brand Zoa, in hilarious words, and shared a photo of himself carrying the drink.
Mick Foley Promotes The Rock's Energy Drink In a Funny Tweet
'Mrs. Mick Foley's Baby Boy' has one of the most peculiar success stories, performing under three different personas in WWE. During his tenures as the Unpredictable Cactus Jack, Dude Love, and Mankind, Foley earned a truly distinctive recognition as a WWE legend.
Also, he has taken some dangerously rough hits from icons like The Undertaker, Randy Orton, and The Rock as well.
However, Mick Foley is on very good terms with 'The People's Champ'. In one of his latest posts on Twitter, 'Good Ol' Saint' Mick tweeted promoted The Rock's energy drink named Zoa. His caption was hilarious as if he was 'supporting' a young businessman with 'a lot of potential'.
Foley wrote, "Hoping you can help out a friend of mine – he's a young man with a lot of potential! @TheRock has a great energy drink, and I was hoping you could do me a solid and give it a try."
Fans under the tweet were joking about how Foley is the last one to need an energy drink. Another one stuck with the 'Bang' energy drink as 'Bang Bang' was Mick Foley's catchphrase, although the drink is not his business.
The Rock's career outside of WWE has been a success
Dwayne 'The Rock' Johnson does not need much incentive to promote his business. Further, his popularity alone sells any brand he wants to publicize, as he has the largest fandom almost as big as the WWE. As the highest-paid actor in Hollywood, he owns several companies including 'Seven Bucks', Teremana Tequila, and Zoa Energy.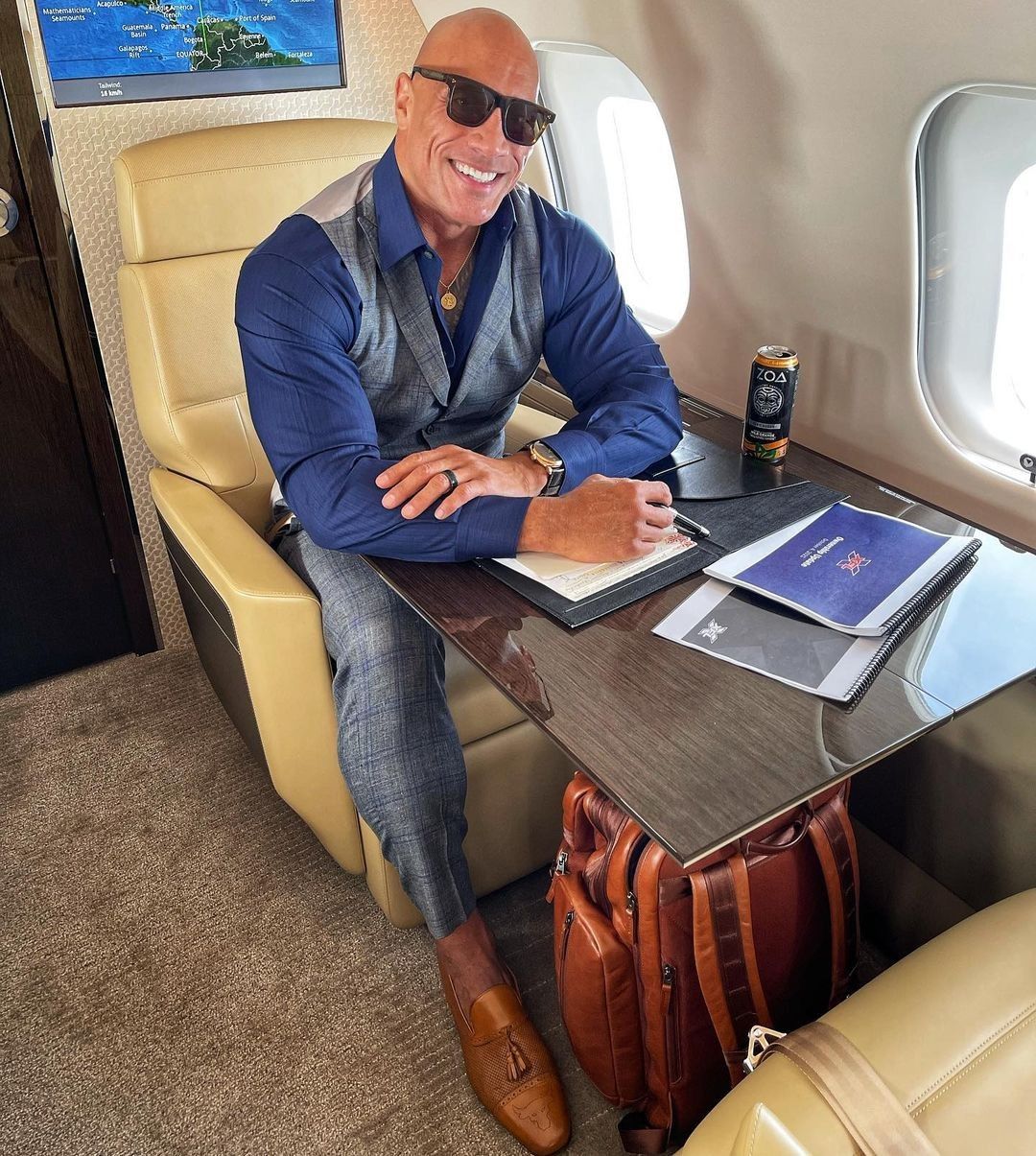 Moreover, just like everything he touches, the Rock has had tremendous success in Zoa+ as well. It became the fastest-growing energy drink and the no.1 selling on Amazon.
Obviously, Mick Foley's promotion with the spot-on sarcasm is only a reflection of the bond they share.