We see Dwayne Johnson as the biggest WWE superstar and the most famous Hollywood actor today. However, things weren't easy for The Great One when he was young and first came to the mainland from the Hawaii Islands.
Johnson's family moved to Bethlehem, Pennsylvania when they moved to the mainland. He has been very grateful to his high schools, where he studied both in Hawaii and Pennsylvania. Last year he donated football gears to his former schools as a giveback which he shared on Twitter.
Wrestling legend Jim Cornette replied to the tweet shared by Dwayne Johnson, calling him a national treasure.
Cornette's tweet said, "The Rock is a national treasure. Having said that, read the first sentence of this tweet in a vacuum and tell me it doesn't shit all over Bethlehem Pa and make it sound like a cross between Devil's Island and Alcatraz with a domed force field."
Johnson quickly replied to his tweet of Cornette and revealed his uncle Afa Anoi'i brought him to Bethlehem. He replied to Cornette, "That's funny but 😂 I don't think it reads like that, Jim. 
It was a force move tho. Old man was working for Jarret in '87 in TN, when me and mom got evicted from HI. Uncle Afa was the one who brought us up to Bethlehem when my old man couldn't get booked anymore. 🖤 Bethlehem"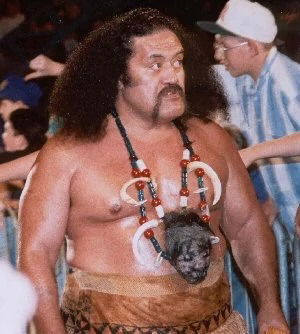 Rocky Johnson was constantly on the road after he left WWE in 1985. He used to have matches on the independent scene, mainly for Jarret's and Lawler's promotions in Tennessee.
When The Rock and his mother came to the mainland, a legendary wrestler Afa Anoa'i set everything for them at Pennslyvania. They stayed there for several years before moving to Florida, where Johnson lived most of his teenage years.
Why were Dwayne Johnson and his family evicted from Hawaii?
In 1985, Rocky Johnson left WWE and there weren't many years left in his in-ring career. He worked on the independent circuit till 1991, after which he announced his retirement.
In 1987, when Johnson was 14, they evicted his family from their one-bedroom apartment in Hawaii after his parents struggled to pay the rent. They lived in a studio that cost $120 a week when Rocky Johnson was in WWE. Later, when he left Vince McMahon's company, things started going down for them.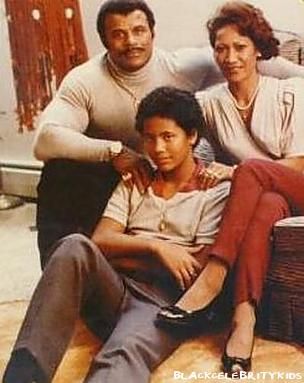 However, Dwayne Johnson later aspired to a career in football to have a better life, but he became a WWE wrestler. As 'The Rock' Johnson became famous and earned a fortune for a living he imaging for his family.