Brock Lesnar fears no one. Throughout his WWE career, he proved his dominance repeatedly, not only in pro wrestling but also in MMA. He faced some of the biggest names in WWE and went toe-to-toe with them.
But the Beast Incarnate also had a memorable face-off with a full-grown moose. It is a secret to none that Lesnar likes hunting. And we have also seen Lesnar talk about his hunting skills in the past.
During a recent interview on The Michael Kay Show, the WWE Champion detailed this incident of coming across a moose. He said, "I'm not scared to die. I'd be disappointed for my children. Last fall, I did get a little spooked by a bull moose."
Further, Lesnar added, "I got charged a little bit in the bush by a bull moose. For a second, I got a little flustered. I contained myself and I shot him." (H/T: Fightful)
Brock Lesnar is fearless. However, in recent times, one WWE superstar has been a worry for the Beast Incarnate. And that superstar is none other WWE Universal Champion Roman Reigns.
Roman Reigns costed Lesnar the WWE Championship once at WWE Royal Rumble 2022. He even attacked Lesnar recently during a WWE Live Event.
At WrestleMania 38, the Beast Incarnate will have a score to settle against Roman Reigns. Lesnar (WWE Champion) and Reigns (WWE Universal Champion) will clash in a Winner Takes All match at this year's WrestleMania.
Brock Lesnar once recalled hunting a moose on WWE SmackDown
After Lesnar returned from his suspension in 2021, he had a confrontation with WWE official Adam Pearce backstage on WWE SmackDown.
Brock thanked Pearce for the suspension, as it gave him sufficient time to hunt. He revealed he hunted a 2000lbs moose and even named him after the WWE official. Lesnar even tried to show a picture of the moose to Pearce.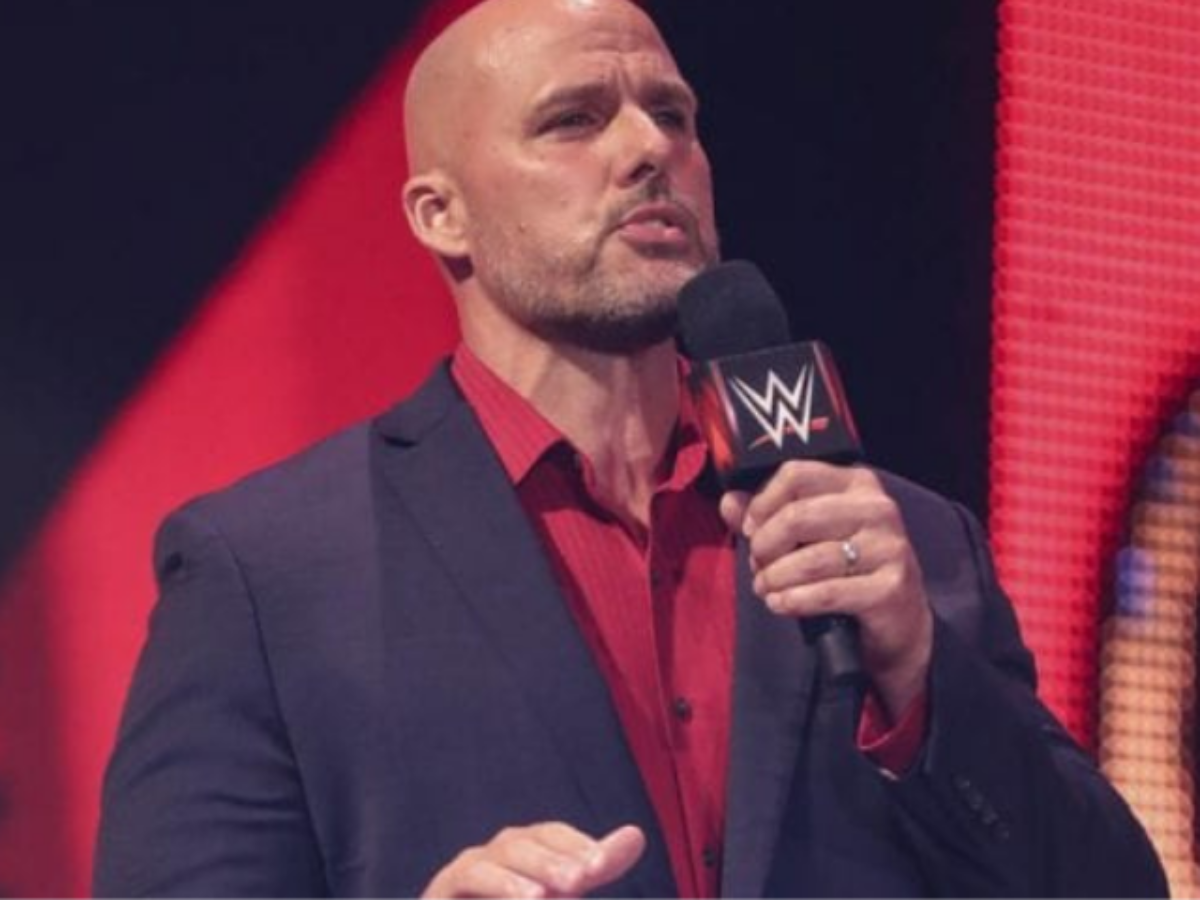 This segment proved to be a very entertaining one for the WWE fans. Following his return at WWE SummerSlam 2021, Lesnar appeared in a new style and delivered several entertaining funny segments.
These segments just show how versatile and talented Brock Lesnar is. And it also proved that he also can do comedy segments rather than always doing the serious ones.