However, ever since this news dropped, various sources reported that Vince McMahon and Pat McAfee will start an angle for their eventual fight at the upcoming WrestleMania 38 event.
Since this news, the veterans and new fans are excited to see the Chairman of the company get inside the ring and give the fans a treat. However, WWE legend Jim Cornette is not happy seeing almost an 80-year-old Vince risking his body in the ring.
Speaking on the latest episode of his 'Drive Thru' podcast, Cornette plainly opposes the decision of Vince fight at this age.
"I wonder if Vince's [Vince McMahon] b*lls may be down to his knees by this point." I saw this and unfortunately, I believe it too. It's not preposterous to me because the idea that this is being talked about and potentially planned and happening is not preposterous."
However, Cornette uses his witty ways to compare Vince's potential match against McAfee. While speaking on the podcast, Cornette compared the potential fight with Shane McMahon having a match with any of the UFC fighters.
"Even if he doesn't get hurt, it's worse than Shane McMahon going toe-to-toe against UFC fighters because at least Shane is in his early 50s," said Cornette.
The fans have mixed reactions to Vince McMahon fighting at WrestleMania
Since hearing the news of McMahon having a potential match at 'Mania, the fans are confused about how to react. On one hand, the fans are ecstatic seeing McMahon enter in the ring after a decade since his last match at WrestleMania 26 against Bret Hart.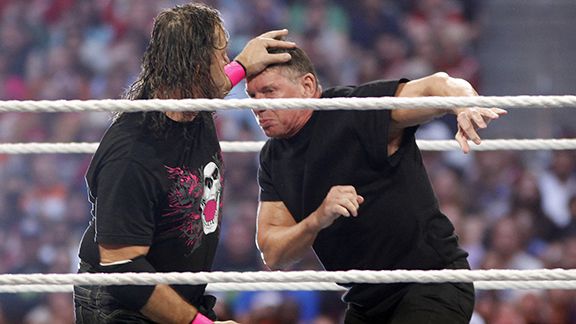 However, there are fans who do not want to see a 78-year-old man in the ring. The fans have also taken a shot at WWE saying that it is the incapability of Vince to create superstars anymore.
Eventually, there's almost a month left in WrestleMania. It is not confirmed whether Vince will play a face or a heel in this potential match.